Feel the fine grains of golden sand beneath your feet. Hear the resonance of the drumming waves meeting the coastline and the whisper of the lush foliage in a gentle breeze. Taste the enchanting essences and flavors of the local culture. This is a portrait of Taiwan, an under-the-radar tropical paradise you absolutely need to check out.
Why follow the crowds to Bali, Bora Bora, or the Cook Islands when you can delve into the untouched beauty of Taiwan? Here's why Taiwan should be your next tropical vacation spot.
1. Taiwan's Unsurpassed Natural Beauty
Taiwan's natural wonders are as diverse as they are picturesque. Unrivaled in its beauty, this tropical island showcases nature at its finest in every corner.
Taroko Gorge: This world-class destination is where immense cliffs meet turbulent rivers, resulting in the dramatic landscape of Taroko Gorge. Take a hike around this naturally stunning area, trailing through the lush rainforest and waterfalls and marveling at the blue waters of the Liwu River.
Sun Moon Lake: As Taiwan's largest lake, Sun Moon Lake is a sight to behold. The tranquility of this place is truly captivating. The eastern part of the lake is round like the sun, while the western side is shaped like a crescent moon, hence the name.
Pristine Beaches: From the white sands of Fulong Beach to the volcanic black sand of Yilan, Taiwan's beaches are the epitome of diverse natural beauty, offering a thrilling tropical vacation experience with every wave.
These and other destinations depict Taiwan's natural grandeur, highlighting its capacity as a leading tropical vacation spot. If you're looking to immerse in the natural beauty and wildlife while on vacation, Taiwan offers an all-inclusive resort experience that overshadows any other. With its compelling landscape, Taiwan is no doubt one of the best tropical destinations in the world. Stay with us to discover more.
2. Rich Culture And History
Beyond the best tropical vacation beaches and rainforests, Taiwan enchants visitors with an eclectic mix of cultures and historic heritage. A tropical island in the world with a story to tell, Taiwan is the place to visit if you're seeking a unique vacation experience.
National Palace Museum: Home to one of the largest collections of Chinese imperial artifacts, the museum lets visitors peek into the lavish world of ancient emperors, an experience unlike any other.
Chiang Kai-shek Memorial Hall: This grand monument in the heart of Taipei pays tribute to Taiwan's former president, Chiang Kai-shek. Its stunning architecture and serene ambiance connect you with the island's political past in a contemplative setting.
Lively Night Markets: Taiwanese culture comes alive in its bustling night markets. Sample authentic street food, shop for souvenirs, and immerse yourself in the liveliness of Taiwan's local life.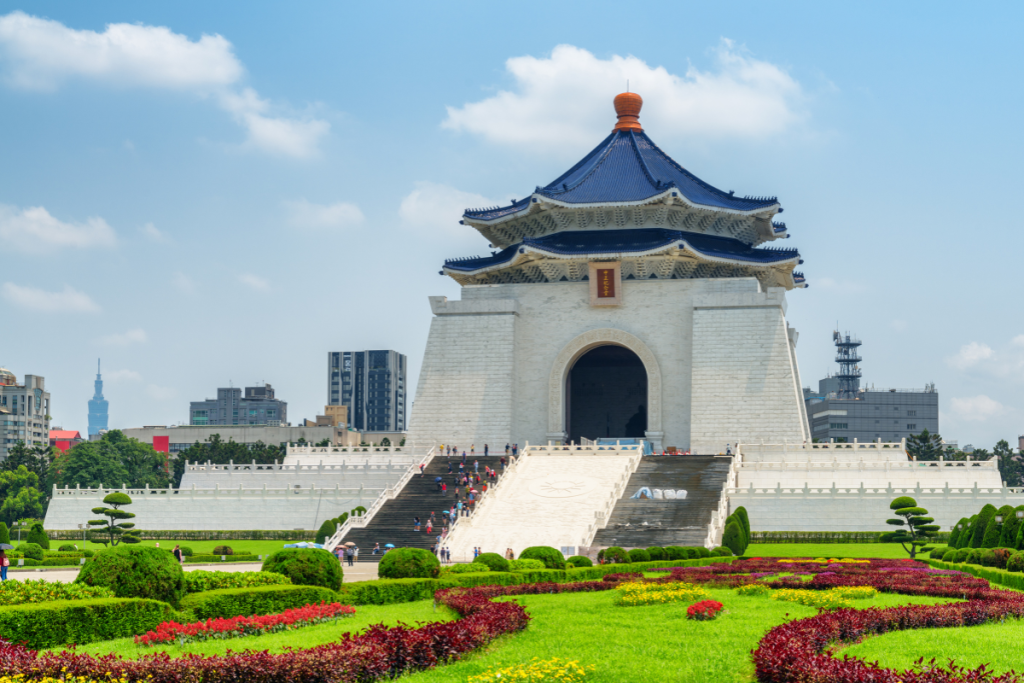 Taiwan does more than just fulfill your tropical island vacation fantasies — it offers a rich, immersive cultural journey. Ditch the popular vacation drive and explore the plenty of places this tropical gem offers. Stay tuned; we're just skimming the surface of what makes Taiwan among the best tropical vacations in the world.
3. Culinary Delights
One unmissable pleasure of a tropical vacation in Taiwan is its culinary scene. Taiwanese cuisine is a feast for your taste buds, offering food lovers a unique gastronomic experience amidst this tropical paradise.
Delicious Street Food: Night markets are the heart of Taiwanese food culture. Don't miss popular dishes like Beef Noodles, satisfyingly sweet and spicy Gong Bao Chicken, crispy Oyster Omelets, or, for the daring tourists, the distinctive Stinky Tofu.
Seafood Galore: Being an island, Taiwan offers an array of fresh seafood. Dive into the local cuisine with plates of delicious fresh shrimp, squid, and assorted fish right by the beautiful beaches.
Tea Houses in Maokong Highlands: After savoring the delectable dishes, unwind in one of the many tea houses perched high in the Maokong Highlands. Treat yourself to a cup of locally grown, high-quality tea as you take in the stunning panoramic views of this tropical island.
These culinary delights showcase why Taiwan is a distinctive tropical vacation destination, making it one of the best places to experience a tropical culinary adventure. Your vacation to Taiwan will definitely leave a lasting taste!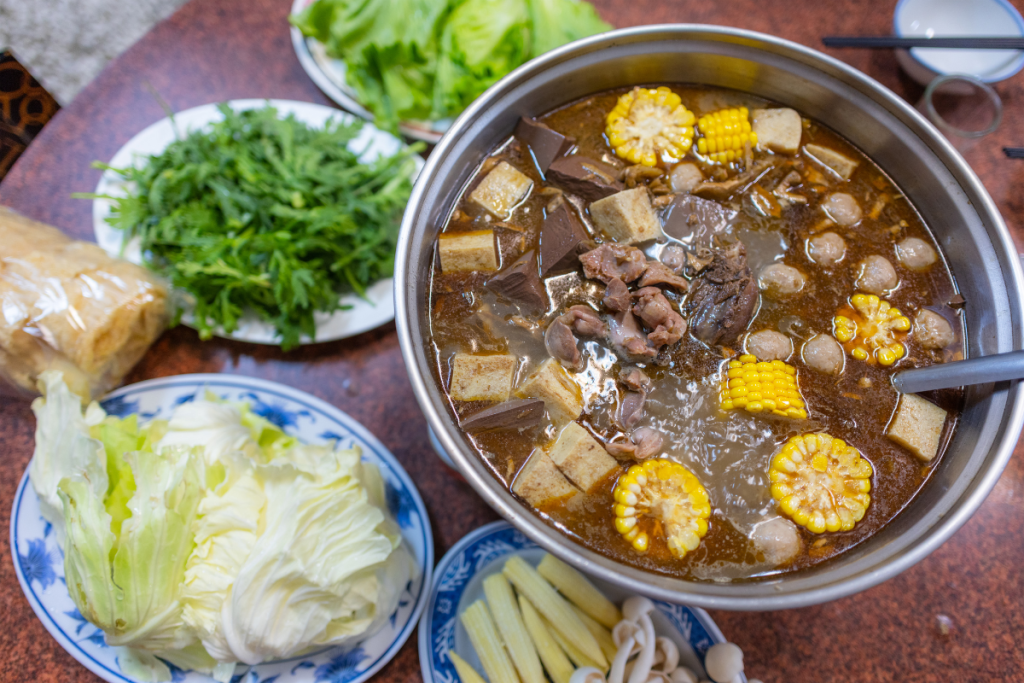 4. Shopper's Paradise
A tropical island vacation in Taiwan is incomplete without exploring its shopping attractions. From eye-popping night markets to uber-chic malls, Taiwan offers an immersive shopping experience, making it a perfect vacation spot for shopaholics.
Night Markets: Night markets are a must-visit place in Taiwan. Street vendors offer various affordable tropical goods, from souvenirs and fashion accessories to digital gadgets.
Modern Shopping Malls: For a more upscale shopping experience, check out the many malls, like the Taipei 101 Shopping Mall, home to various luxury brands.
Local Crafts: Discover Taiwan's rich culture by shopping for unique local crafts such as pottery, paper lanterns, and bamboo products.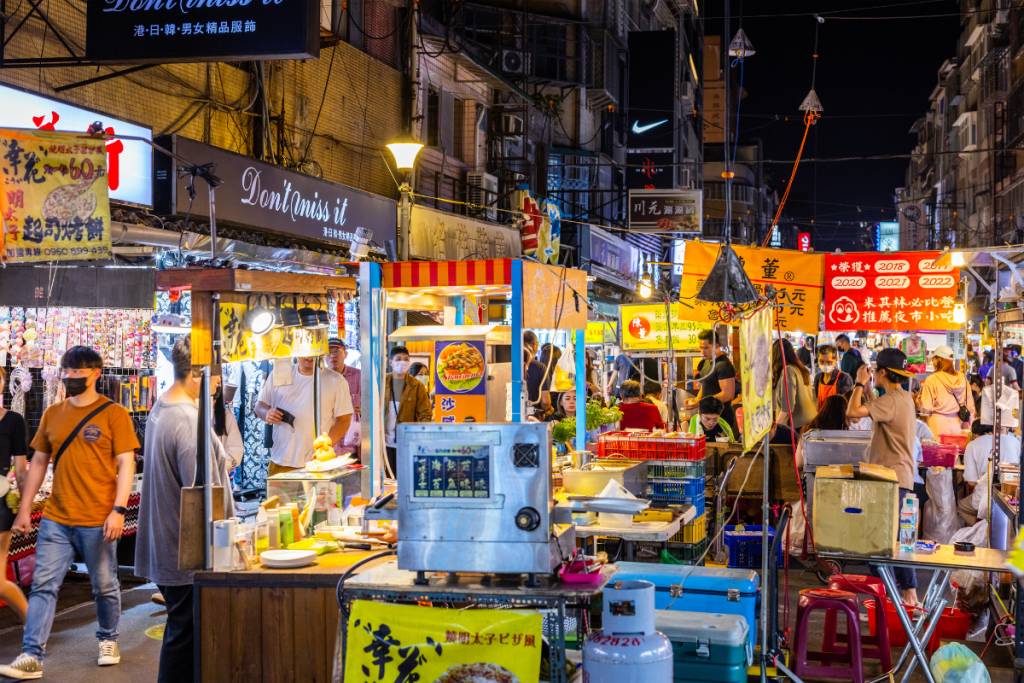 As one of the best tropical vacation spots, Taiwan combines a tropical climate, stunning landscapes, and a shopper's paradise into one unique vacation. No wonder it's among the 10 best tropical destinations in the world. Get ready to shop till you drop in Taiwan's bustling markets and modern shopping districts!
5. Friendly Locals
A beach vacation to the best tropical island wouldn't be the same without the warmth of the local people. One of the outstanding traits of your tropical vacation in Taiwan will be the friendly and hospitable nature of its residents.
Taiwanese people are known for their welcoming attitude. They are more than willing to help lost tourists with directions or even recommend the perfect spot for snorkeling or diving in their coral reefs.
The locals' love for their island shines through their genuine hospitality, making every visitor feel at home in their tropical paradise. Your interactions with the locals might be one of the highlights of your tropical vacation destination.
The union of beautiful beaches, stunning islands, and friendly locals makes Taiwan a top-tier tropical vacation destination. This welcoming atmosphere truly sets Taiwan apart from other popular destinations, making your stay on this tropical island an unforgettable one.
6. Easy To Explore
One hallmark that makes Taiwan one of the best tropical vacation spots in the world is its incredible convenience and accessibility.
Convenient Transportation: With a robust transportation system featuring high-speed trains, buses, and metros, moving around Taiwan is a breeze. It's easy to visit stunning tropical beaches or beautiful tropical islands on a relaxing vacation.
Suitability for First-time Visitors: If this is your first tropical island vacation, Taiwan is an excellent place to start. Navigating the tropical climate, popular vacation spots, and local sites is simple and hassle-free, making this the ideal place to relax.
Affordable Accommodations: Taiwan also boasts affordable tropical vacation rentals and plenty of hotels – both cheap and luxurious – offering the best deals for every budget.
Navigating Taiwan's attractions is remarkably easy and quick, making it an exceptional vacation spot. So, whether you're looking for a tropical snorkeling adventure or a tranquil beach vacation, your favorite tropical vacation awaits you in Taiwan.
7. Variety Of Experiences
Taiwan, one of the world's prime tropical vacation destinations, presents an astonishing variety of experiences. Here's what awaits you on this tropical island paradise:
Beautiful Beaches: With turquoise waters, white sand, and a tropical climate, Taiwan's beaches, such as the stunning Kenting National Park beach, are a tropical paradise.
Mountain Adventures: Embrace Taiwan's natural beauty, from lush rainforests to majestic mountains. Be sure to visit the volcanic Alishan National Park for a remarkable hike.
Historical Sites: Immerse yourself in the country's rich history manifested in its numerous UNESCO World Heritage Sites and museums.
Shopping: Experience Taiwan's vibrant shopping scene, from bustling street markets to high-end stores.
Food Trips: Don't miss out on Taiwan's culinary delight. Indulge in everything from seafood to street food, making your tropical vacation a gastronomic adventure.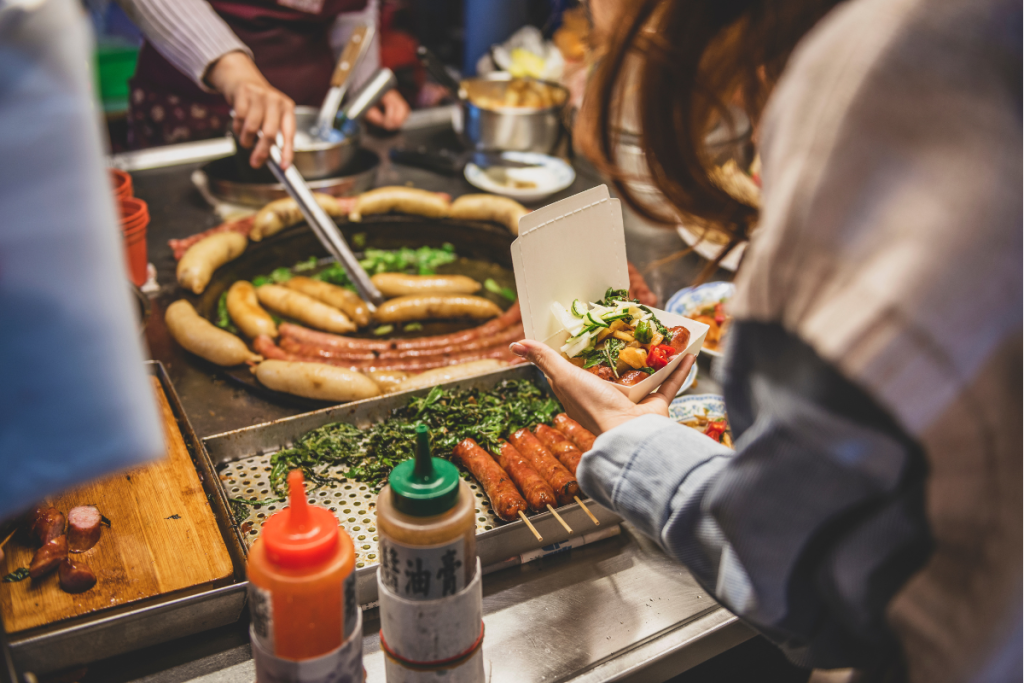 From breathtaking sceneries to rich culture and history, Taiwan offers a unique and manifold experience, making it the best tropical destination for any vacationer.
8. Value For Money
One reason Taiwan stands out as a top tropical vacation spot is its exceptional value for money. This destination rivals many islands in French Polynesia and the Gili islands in terms of beauty and experiences, but at a more affordable tropical vacation cost. With cheap tropical vacation rentals and the best deals on accommodation, you can enjoy a tropical island vacation without breaking the bank.
There's a multitude of tropical beaches, tourist spots, and shopping areas that offer an array of experiences without straining your wallet. Indeed, Taiwan is among the best tropical vacation spots in the world for its price-to-value ratio.
Taiwan, with its splendid diversity, accessible transportation, friendly locals, and value for money, should be your next tropical getaway. So, what are you waiting for? Start planning your tropical vacation to Taiwan today with Rogue Travelers. Experience this unique vacation spot that offers the best tropical climates, stunning natural beauty, and vibrant culture, all at an unbeatable price!