New York City, often called the 'Big Apple', is a vibrant hub with remarkable experiences at every corner. From iconic landmarks, high-end dining, and cultural diversity to an incredibly vibrant nightlife, there's no shortage of experiences in New York.
Whether you're a seasoned traveler or an eager newbie, Rogue Traveler has got you covered with some tour tips and ways to hop from one adventure spot to the other. Blend into the city's high energy and explore some of its most profound sights through these carefully selected top 5 guided tours in NYC.
1. NYC Bus Tours
Look no further than NYC bus tours for an immersive sightseeing trip. The hop-on-hop-off feature is perfect for exploring attractions at your own pace. These tours come highly recommended for their versatility and broad scope—best of NYC in a nutshell!
Best New York Bus Tours include:
Big Bus Tour: Sit atop the double-decker bus and marvel at the city's iconic landmarks like the Empire State Building! It offers a unique glass-top bus experience and multiple routes, including Uptown and Downtown.
Gray Line Bus Tour: This is a unique take on New York sightseeing. See the highlights of New York City at your pace, including popular attractions like Times Square and Chinatown.
Getting to the next adventure spot: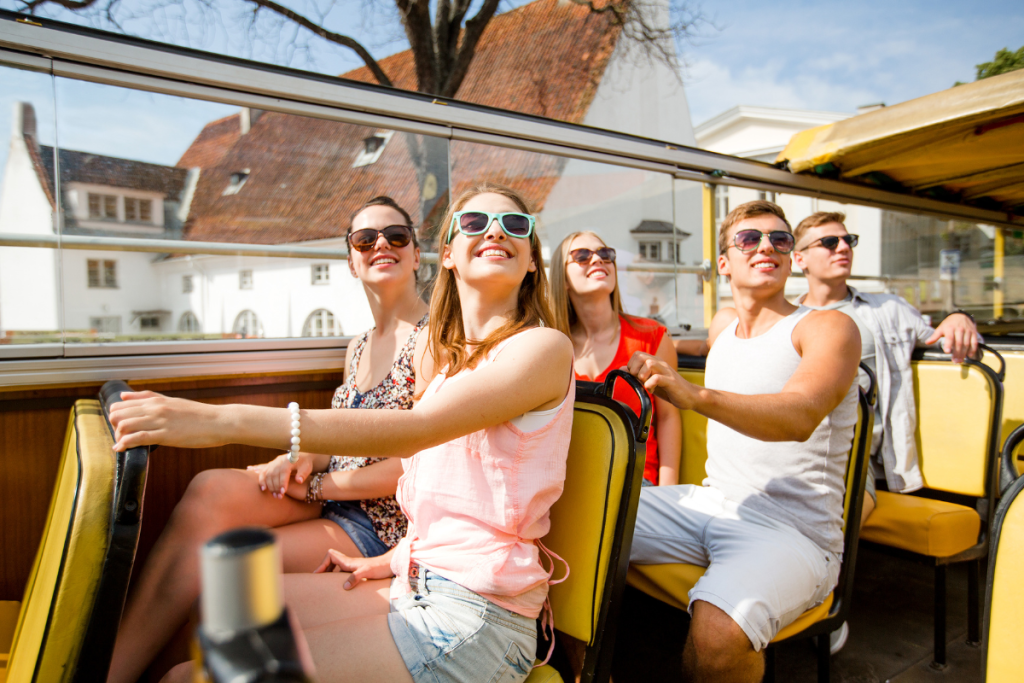 The hop-on-hop-off feature makes it easy to transition from the NYC bus tours to your next stop, such as the helicopter sightseeing tour—catch a shuttle directly to the heliport for your airborne adventure.
2. NYC Helicopter Tours
Get a bird's eye view of the city skyline from an NYC helicopter tour.
Top Picks include:
HELINY Helicopter Flight: An unforgettable NYC experience offering views of the Statue of Liberty, Ellis Island, and One World Observatory.
Manhattan Sky Tour: Private tours for an intimate and highly personalized experience.
Getting to the next adventure spot:
After landing at Hudson River Heliport, take a short water taxi to the New York Harbor for an exciting sightseeing cruise.
3. NYC Sightseeing Cruise
Explore the attractions in New York by water on an exhilarating sightseeing cruise!
Highly Recommended Cruises include:
Circle Line: Revel in the stunning views of the Harbor, including USA-guided tours of Liberty and Ellis Island.
ExperienceFirst New York: Award-winning NYC cruise focusing on the city's iconic skyline and landmarks, including the Statue of Liberty.
Getting to the next adventure spot:
Once the boat docks at the harbor, take a subway or a quick bus ride to Central Park for the popular walking tours.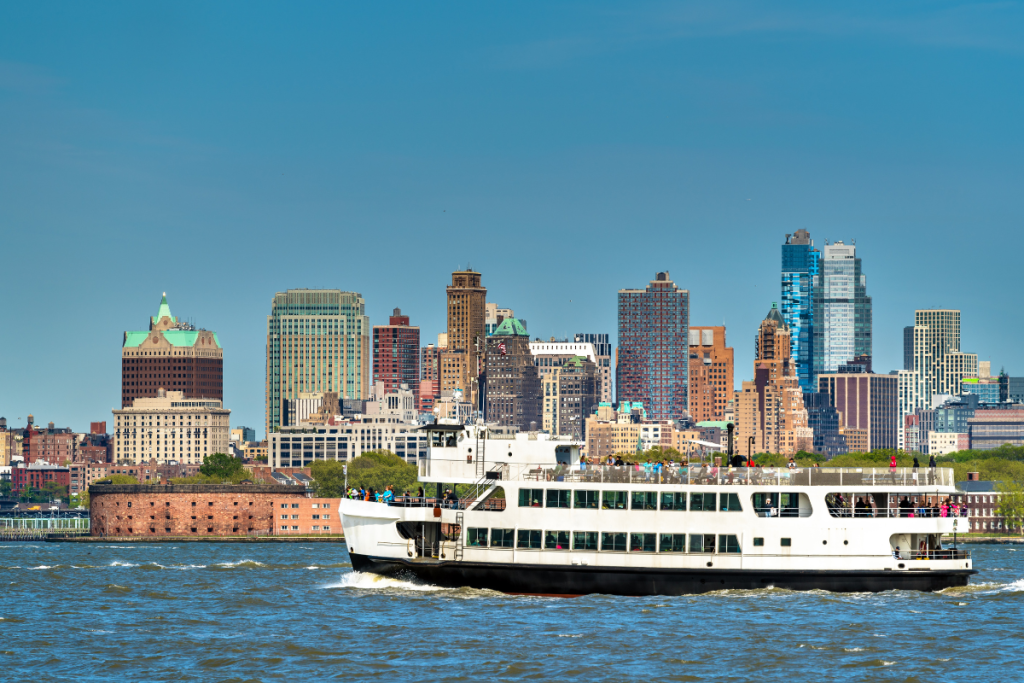 4. Central Park Walking Tour
Experience the best of NYC on foot through these popular Central Park tours:
Storytelling Walking Tour: A combination of history and storytelling.
See NYC Central Park Tour: A local guide will take you around notable spots and hidden gems and attractions in New York.
Getting to the next adventure spot:
Travel from Central Park to Little Italy and Chinatown via bus or subway.
5. Little Italy And Chinatown Walk Tour
No NYC tour ends without exploring the best food and cultural centers of the city. Private walking tours begin around 11 a.m. and take visitors around Manhattan, Little Italy, and Chinatown.
Best of NYC's Little Italy and Chinatown Tours: Unveils the history and culture while taking tourists to local hotspots.
Getting to the next adventure spot:
Finish your day with a quick cab ride to the famous Summit One Vanderbilt for an evening of breathtaking views of the NYC skyline.
New York City is a sparkling mosaic known for its immersive tours to experience the city that never sleeps. Whether you want to be aloft a glass-top bus, soaring in a helicopter, cruising down the Hudson River, or walking amongst the urban greenery of Central Park – NYC has something for everyone.
Don't forget to check out online booking and skip-the-line options for these top New York City tours before your trip. With a seasoned local guide at your side, you're to enjoy an unforgettable NYC experience.
The Perks Of A Guided Tour In The Greatest City In The World, New York City
Taking a guided tour in New York, the city that never sleeps, is absolutely the best way to navigate through its vibrant chaos without missing a beat. The following are perks of guided tours in New York City with key phrases incorporated:
Carefully Curated Experiences: NYC bus tours, often touted as the best New York City tours, are top-rated and crammed with must-see NYC attractions. They are expertly designed to allow you to experience the best of NYC, from Uptown's lush neighborhoods to the bustling streets of Chinatown.
Easier Navigation & Transport: With the hop-on hop-off feature that most tours have, exploring the city becomes hassle-free. You'll have seamless transport options via bus, even boat, helping you move around Manhattan or to the New York Harbor with ease.
Experienced Local Guides: These tours provide local guides who are well-versed in the city's history, culture, and hidden gems. With their insider tips and expert insights, you're guaranteed an unforgettable NYC experience.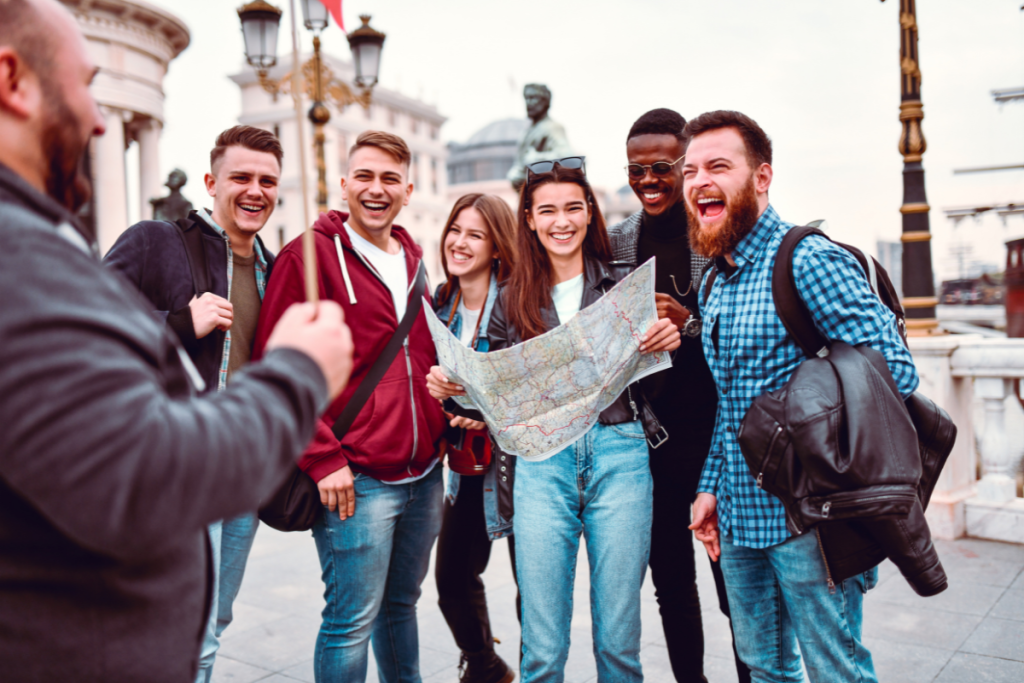 Unique Observations: From the iconic New York City skyline on a NYC helicopter tour to the views of the Statue of Liberty and Ellis Island, you'll absorb sights typically missed by casual visitors. The 'Big Bus Tour' even offers a unique glass-top bus for an unobstructed view of towering buildings such as the Empire State Building.
Flexible Sightseeing: If you're a seasoned traveler with a penchant for deciding your pace, private tours could be your best choice, like the 'ExperienceFirst New York' tour or the hopping-on at your preferred attractions in a 'Hop on Hop off' tour.
Diverse Perspectives: The tours also cater to different vantage points. Whether it's a breathtaking sightseeing tour from a helicopter flight, an immersive sightseeing cruise on the Hudson River, or a leisurely walk in the heart of the city, you get to see New York in a blend of distinctive ways.
Cultural Immersion: Feel a part of the vibrant tapestry via culinary hotspots in Little Italy and Chinatown to historic landmarks, offering a full slice of the Big Apple's life. Don't miss top attractions like the High Line, One World Observatory, and Summit One Vanderbilt.
Time & Cost Saving: Most tours provide online bookings and skip-the-line options, enabling you to see more and make the most of your time, all while keeping the costs in check.
Entertainment & Knowledge: Tours such as Sex and the City entertain and educate you about the city through famous backdrops of the show, proving that they're as fun as they are enriching.
Ultimately, these guided tours provide an in-depth way to explore and appreciate the cultural, historical, and artistic wealth New York City offers. Whether you're a history buff, art connoisseur, or a foodie, there's a tour in NYC. So wear your explorer boots and embark on an unforgettable journey in the Big Apple.