The United Kingdom, with its rich history, fascinating cultures, picturesque landscapes, and vibrant cities, attracts travelers from all around the globe. Yet contrary to popular belief, vacationing in the UK doesn't necessarily require deep pockets.
For budget-conscious tourists, many British destinations offer marvelous experiences without breaking the bank. Here are the top 5 budget-friendly vacation spots in the UK
York, England Vacation Spot
Nestled in the heart of North Yorkshire, York is a historical gem. Its medieval walls, Viking heritage, and Gothic Cathedral are enough to transport you to a different era. One can discover the city's glory on foot for free or use the budget-friendly York Pass for many attractions. Visit the delightful Shambles Market for food and souvenirs, or stroll through the serene York Museum Gardens.
Here are the highlights of this beautiful city:
Historical Sites – York is a treasure chest of historical attractions. Visit the fabled York Minster, walk along its ancient city walls, or explore the atmospheric Shambles – an old street that will whisk you back to medieval times.

Free Museums – If you're keen about history but cautious about costs, rejoice! Many museums, such as the York Art Gallery and the National Railway Museum, don't charge for entry, making it the perfect place to visit for budget travelers.

Affordable Eateries and Accommodations – From budget-friendly eateries serving traditional British pies to low-cost lodging that rings in well under the average per-night prices, vacation rentals in York are affordable, catering to every wallet size.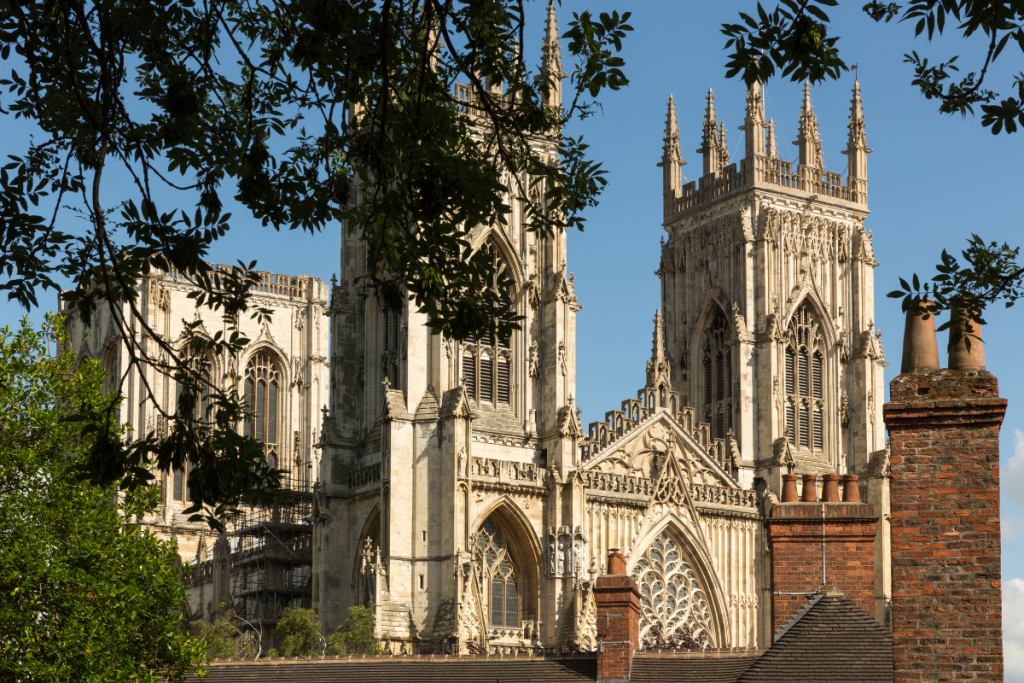 York is an ideal travel destination for a cheap vacation. It offers affordable attractions, making it a vacation spot that combines the best of both worlds – history and economical travel. The allure of York as a budget getaway spot is undeniable, proving that exciting travel doesn't have to break the bank.
Liverpool: A Budget-Friendly Highlight
Beyond being the birthplace of The Beatles, Liverpool is a fascinating city with a vibrant arts and culture scene. For a small fee, music enthusiasts can visit The Beatles Story, a museum dedicated to the iconic band. The city also offers many free attractions like the Tate Liverpool, the Museum of Liverpool, and the Liverpool Waterfront.
Here's why this vibrant city is the perfect travel choice:
Economical Choice: Liverpool is one of the best and cheapest travel destinations. Comparatively cheaper than other global cities, it offers numerous attractions and experiences within a budget.

Best Time to Visit: Summer is the optimal time to plan a vacation to Liverpool. Its pleasant climate makes it an attractive choice for those seeking cheap summer vacations.

Street Food Galore: Liverpool's delectable and affordable street food scene provides a culinary global tour. Food enthusiasts can savor the diverse cuisines without straining their wallets.

Cultural Richness: Sights like The Beatles Story Museum and the majestic Royal Albert Dock are must-visits. Although most museums and galleries charge a nominal fee, several are free to enter.

Shopping Paradise: The city center is a hotspot where you can hunt for deals and pick up unique souvenirs and budget-friendly fashion items.

Ideal for Family Excursions: With its colorful cultural scene and affordable activities, Liverpool is the ideal vacation spot for families.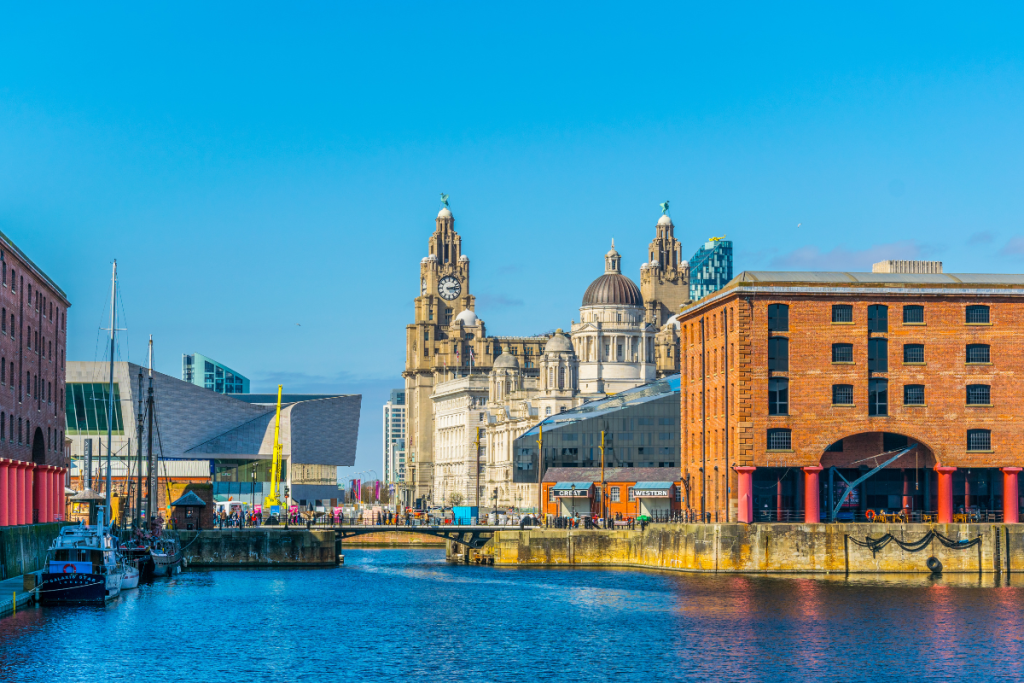 Liverpool offers more than an affordable trip; it provides an enriching, cultural, and adventurous experience. No wonder this vibrant city is rising among the world's budget travel destinations.
Cardiff, Wales – Best Cheap Summer Vacation Spot
Next on our travel itinerary, we're jetting off to Cardiff. Wales' capital, Cardiff, provides a unique fusion of Welsh culture and contemporary lifestyle. Cardiff Bay offers a captivating panorama, while Cardiff Castle in the city center is a testament to the city's rich history. Most city attractions, including the Cardiff National Museum and Bute Park, are free or charge a nominal fee.
Let's see why it's an amazing place to visit:
Cardiff as Wales' Vibrant Capital – Boasting a rich history, a thriving arts scene, and an effervescent ambiance, Cardiff sets the bar high as a budget-friendly travel destination.

Free Attractions – Top attractions such as the fairy-tale Cardiff Castle and the sprawling Bute Park, with its sweeping, beautiful landscapes, are entirely cost-free to explore, giving you more bang for your buck.

Affordable Dining Options – From delicious street food to budget-friendly cafes, dining in Cardiff won't break the bank. Try local specialties, such as Welsh rarebit and Glamorgan sausages, that are as affordable as they are tasty.

Efficient and Cheap Public Transportation – Cardiff offers a cost-effective public transport system, allowing you to navigate the picturesque city without splurging on a rented car.
With cheap vacations, the challenge is finding destinations that provide rich experiences without being a burden to your pocket, and Cardiff embodies this perfectly. If you're in the market for an affordable vacation rental with per-night prices that keep your budget intact, the lodgings here won't disappoint either.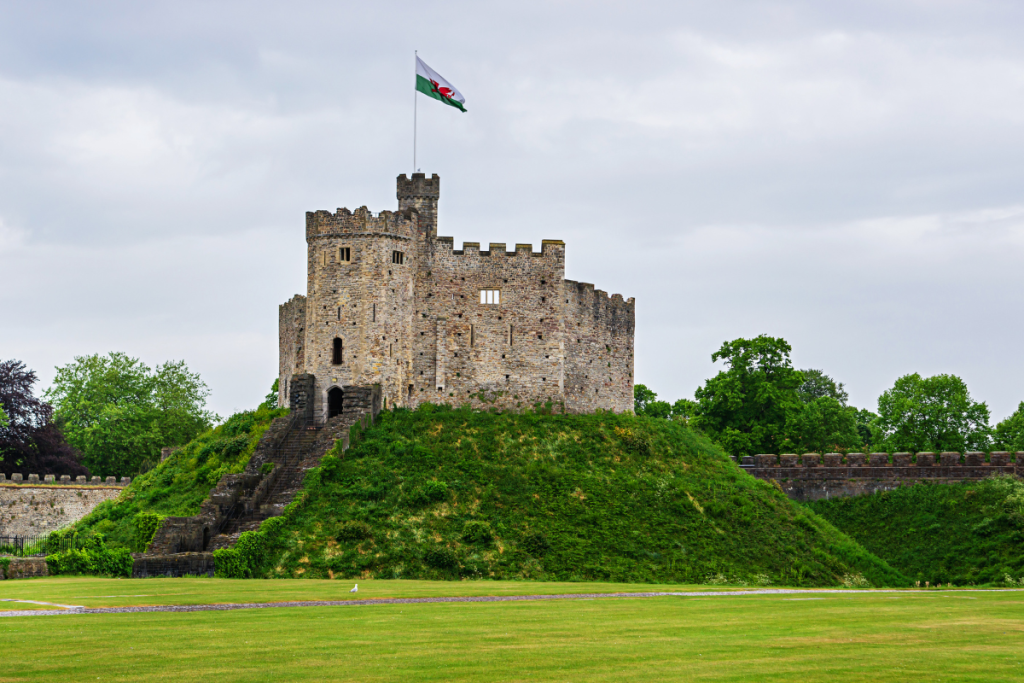 Considered a destination that offers maximum value for minimal cost, Cardiff certainly stamps itself as a must-visit beach resort offering cheap travel insurance for a breathtaking and light-on-the-pocket vacation spot. Its unbeatable combination of free attractions, affordable eateries, and budget-friendly accommodations ensures your getaway will be memorable for all the right reasons.
Inverness, Scotland – Cheap Vacation 2023 And Beyond
If untamed, dramatic landscapes packed with historical charm are what you crave, Inverness ought to be your next vacation spot. This budget-friendly travel destination offers a mix of cultural richness and scenic splendor, making it a top choice for the best cheap vacations in 2023 and beyond.
Inverness: Gateway to the Scottish Highlands – Often considered the northern capital of Scotland, Inverness promises vibrant city life amidst the mystic allure of the Scottish Highlands, a relatively cheap yet high-reward destination for your next trip.

Free Attractions: Visit Inverness Castle, nestled on a cliff overlooking the River Ness. The Inverness Museum and Art Gallery is another free attraction; dive into Scottish history, art, and culture without spending a penny.

Reasonable Accommodation Prices: From quaint B&Bs to comfortable Airbnb rooms, you'd be hard-pressed to find better deals on accommodations. They offer a great bang for your buck, convenient for all family vacations.
Inverness is one of the cheapest destinations that effortlessly combines urban life with rugged landscapes. The best time to visit? July and August offer warmer weather, perfect for exploring the highlands and city with ease.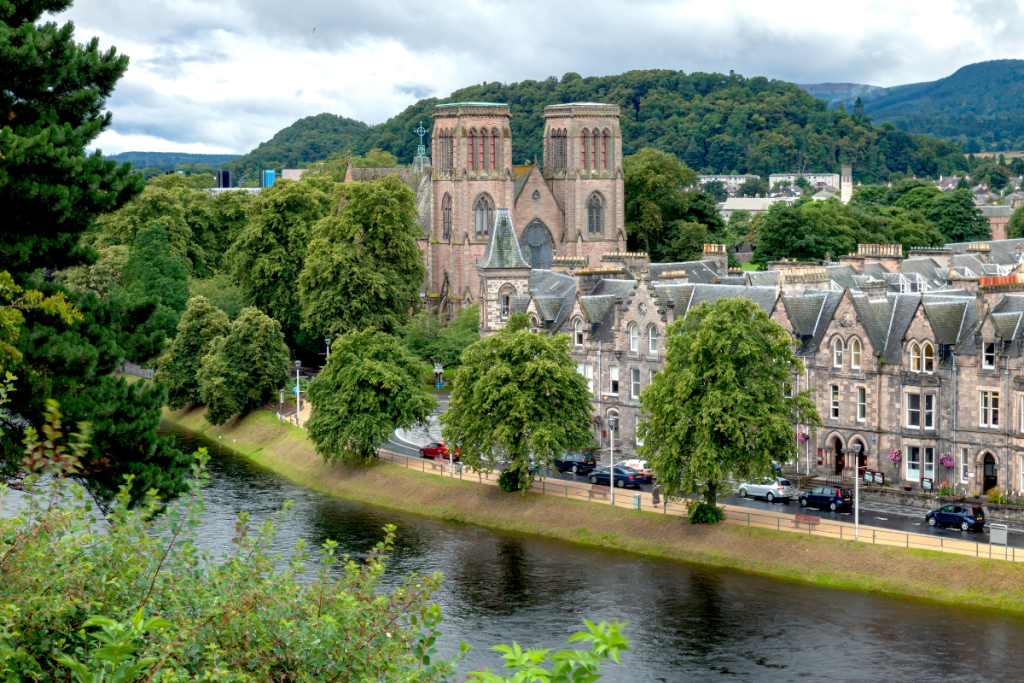 Start planning with the Rogue Travelers today to ensure you're ready to explore all that Inverness, a true jewel among cheap travel destinations around the world, has to offer. The city presents a distinctive blend of free or cheap top attractions, affordable vacation rentals, and cost-effective dining, adding significant value to your travel rewards without breaking the bank.
Belfast, Northern Ireland
Known for its rich cultural history, Belfast stands as both a poignant testament to Northern Ireland's past and a vibrant place to visit in the present day. With its resilient spirit, exuberant culture, and vast history, it has skyrocketed to the top of the list of cheap vacation spots.
Free Attractions – The historic Titanic's Dock and Pump House, along with the striking messages of hope at the Peace Wall, offer moving experiences without costing a penny. Don't miss out on Belfast Free Library, a treasure trove of knowledge and impressive architecture.

Street Food and Budget Accommodations – Tasty street food and budget accommodations are easy to find. Sample mouthwatering pasties at a local stall before returning to your budget-friendly vacation rental to experience Belfast's renowned hospitality.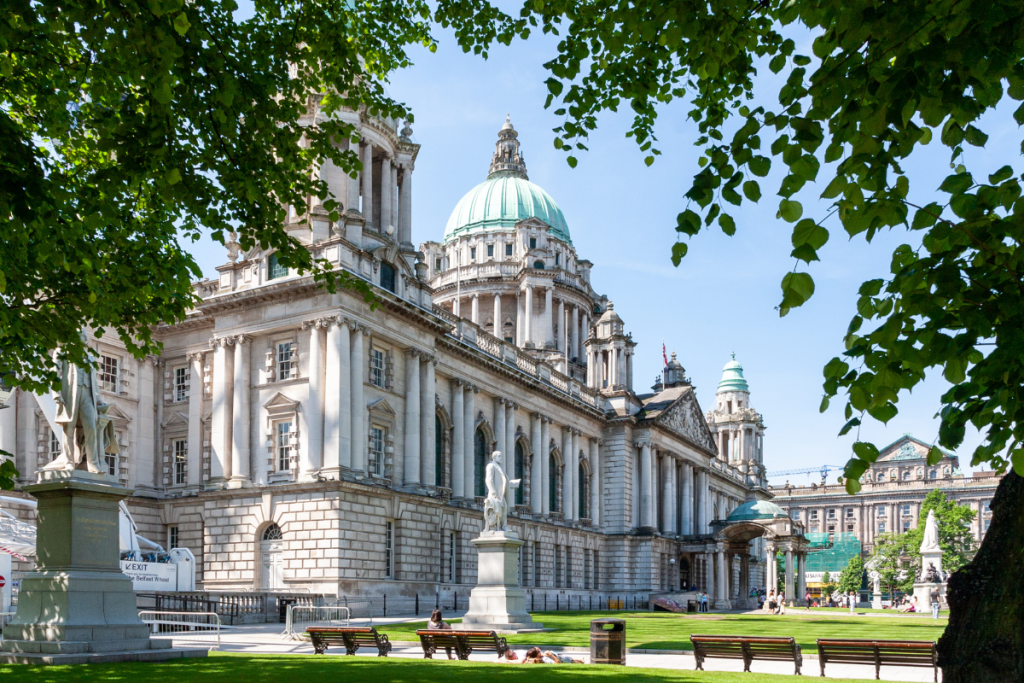 Belfast, with its striking blend of historical significance and everyday affordability, is a sterling example of how to experience the best that Britain offers without feeling the pinch. This city proves that budget travel doesn't translate to skimping on experiences. Instead, with the right destination, it can be a getaway teeming with rich experiences, breathtaking sights, and unforgettable impressions, all the while being friendly to your wallet.
Traveling on a budget doesn't mean compromising on enriching experiences and joyful memories. The United Kingdom, with all its beauty and diversity, has plenty to offer. So pack your bags and get ready to discover these enchanting places without worrying about your budget.