East Africa, home to some of the world's most stunning landscapes and wildlife, boasts many family-friendly destinations. It is globally acclaimed for its stunning landscapes, diverse wildlife, and rich cultures that stretch back millennia. Spanning from Ethiopia's rugged mountains in the North to vibrant South Africa, the eastern part of the continent offers a plethora of experiences tourist dreams are made of.
But today, we delve into the heart of this incredible region, exploring the magic within Kenya, Tanzania, and Uganda, the ideal spots for families seeking an adventure like no other.
Exploring Family Travel Ideas — The Richness Of Kenya
Kenya, with its vibrant culture, wildlife-rich landscapes, and welcoming people, offers some of the best family vacation spots filled with unforgettable experiences. Unleash your family's adventurous spirit in the breathtaking destinations Kenya has to offer.
A. Maasai Mara National Reserve
Maasai Mara stands as an iconic symbol of Kenya's wildlife conservation efforts, making it a must-visit family vacation spot.
Things to do:
The Great Wildebeest Migration: Experience the magic as your family is transfixed by the sight of countless wildebeests, zebras, and gazelles fiercely flowing across the plains. This spectacle is a thrilling highlight for both older kids and young kids alike.
Balloon Safari: Take your adventures to the skies with a balloon safari, offering a bird's-eye view of the teeming wildlife and striking landscapes. This elevated journey promises a thrilling mix of awe and excitement for the whole family.
Visit a local Maasai Village: Let the colorful traditions of the Maasai warriors enchant you. This immersive experience lets you enjoy the rich Kenyan culture firsthand – an educational and inspiring experience, especially for older kids.
Travel tips:
Pack binoculars, lightweight clothing, sturdy footwear, and hats.
Pre-booking for balloon safaris is highly recommended to ensure your family doesn't miss out on this once-in-a-lifetime experience.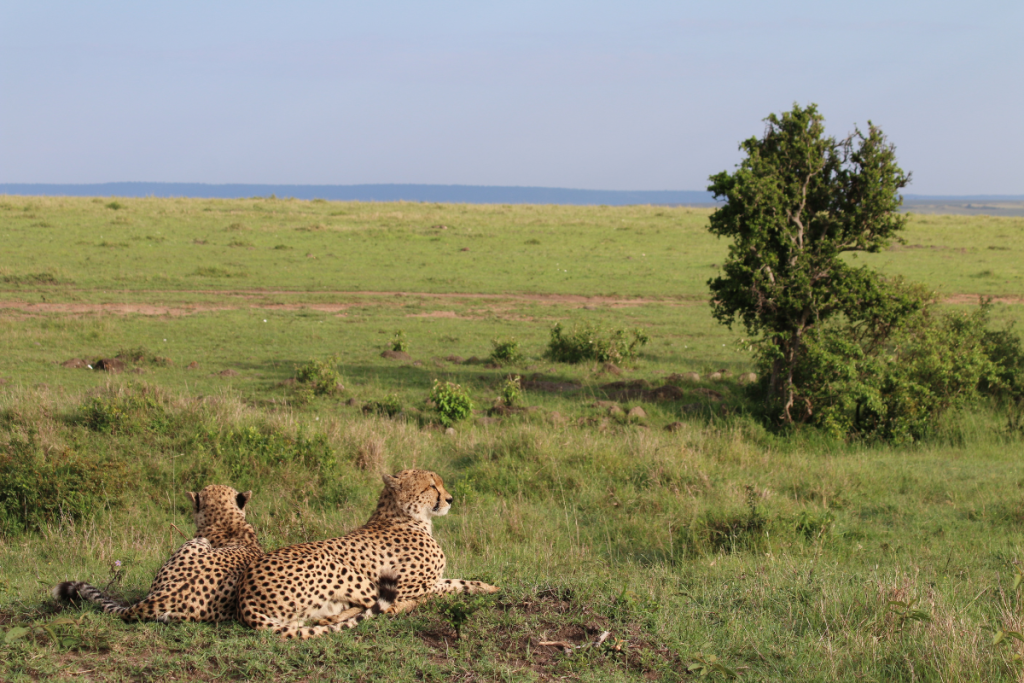 B. Mombasa
Mombasa, an eclectic blend of history, culture, and scenic beauty, is a perfect fit for a family vacation idea.
Things to do:
Explore Mombasa Old Town: Navigate your family through the maze of artistic streets in Mombasa Old Town. Plunge into the history and culture etched into every corner of this distinctive neighborhood.
Haller Park: A treat for the little kids and the older ones, Haller Park brings you face-to-face with giraffes, tortoises, and diverse bird species. Set in a beautiful lush green landscape, it's an idyllic place for a family outing.
Sample Local Seafood Cuisine: Savor the taste of Mombasa with its exquisite seafood. The delightful culinary experience will leave your family with delectable memories.
Travel tips:
Pack sunscreen, hats, and lightweight clothing.
Always respect local customs and traditions.
From immense wildlife reserves to historical cities, Kenya offers a surplus of family-oriented fun. Embrace the richness of Kenya and prepare to be amazed as you embark on your best family vacation.
Tanzania: The Land Of The Serengeti
The vibrance of Tanzania carves out an itinerary that truly stands out as one of the best family vacation ideas. From towering mountains and incredible wildlife to idyllic beaches, every family member is in for a unique treat.
A. The Allure of Mount Kilimanjaro: A Hiking Adventure
Gather your family and embark on the adventure of a lifetime by hiking Mount Kilimanjaro. It's a family vacation spot that's as challenging as it is rewarding.
What to Do:
Guided hike: Choose from six routes – with Marangu and Machame being the most popular – for a thrilling hike every family member will love.
Experience diverse ecosystems: From lush rainforests to arctic settings, Kilimanjaro promises a great family adventure through its breathtaking landscapes.
Sunrise at the summit: The reward? A view that will forever be a part of your family's shared memories – the sun rising from Africa's highest point.
Travel Tips:
Your packing list should include hiking boots, moisture-wicking clothing, rain jackets, hats, gloves, sunblock, and sunglasses.
Proper acclimatization could combat altitude sickness; thus, a longer route facilitates higher success rates.
Flying Tips: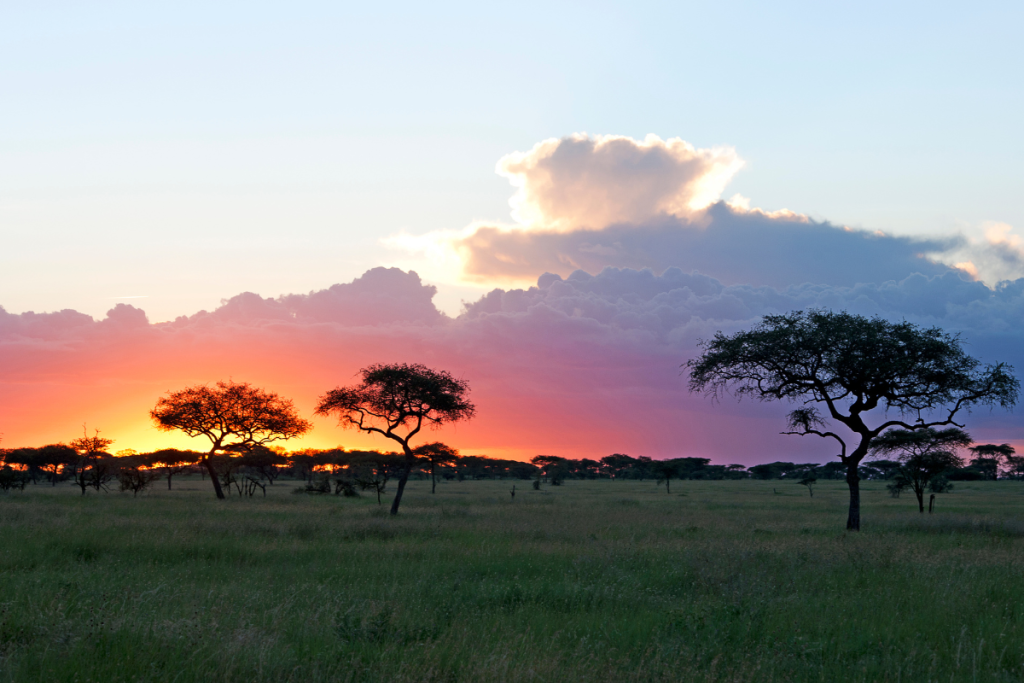 B. Serengeti National Park: A Wildlife Paradise
Known as a wildlife paradise, Serengeti National Park offers memorable family vacation experiences.
Things to Do:
Safari adventure: Kick-start the excitement with a safari, where the Big Five of Africa awaits.
Olduvai Gorge: Spend a day exploring the cradle of mankind, a great history lesson kids of all ages will appreciate.
Seronera River Valley: Nothing beats sharing a beautiful sunset with your family in this picturesque setting.
Travel Tips:
Pack binoculars, sunblock, and warm clothing for the chilly mornings and evenings.
C. Zanzibar: The Ultimate Beach Vacation Spot
Amidst exotic flavors and clear blue waters, Zanzibar brings you the ultimate beach vacation in Tanzania.
Things to Do:
Visit Stone Town: Walk through the alleys of the UNESCO World Heritage site and soak in the rich history and culture.
Snorkel at Nakupenda Beach: The whole family can enjoy the beauty of the underwater world.
Tour Jozani Forest: Get up close with the endemic Red Colobus monkey in a fascinating forest tour.
Travel Tips:
Pack your swimsuits, sunblock, and beach apparel.
Be respectful of the local customs and dress modestly when exploring public places.
From climbing Africa's highest peak to snorkeling in the clear blue waters of Zanzibar, Tanzania deserves to be on your family vacation ideas bucket list. Explore Tanzania's wonders and give your loved ones an unforgettable family vacation.
Uganda: The Best Family Vacation Destination
Uganda, famously referred to as the 'Pearl of Africa,' is indeed a jewel among family vacation destinations. From the adrenaline-pumping adventures of Jinja to the vast wild vistas of Queen Elizabeth National Park and the serene lap of Lake Victoria, Uganda shines brightly as the best family vacation idea.
A. The Thrilling Adventures of Jinja: The Adventure Capital
Step into Jinja, the ultimate family vacation spot for adventure seekers.
What to Do:
White water rafting, bungee jumping, and kayaking: Amp up the thrill factor with these gripping activities. This is a family trip that older kids will absolutely love.
The Nile: Trace the path of the world's longest river right from its source.
Local cuisine: Let your tastebuds venture on their own trip as you indulge in flavorful local delights.
Travel Tips
Pack comfortable clothing, waterproof jackets, sturdy footwear, sun protection, and swimsuits.
Flying Tips
Reach Jinja by road from Kampala—a drive of about 85 km—or opt for a domestic flight straight into Jinja.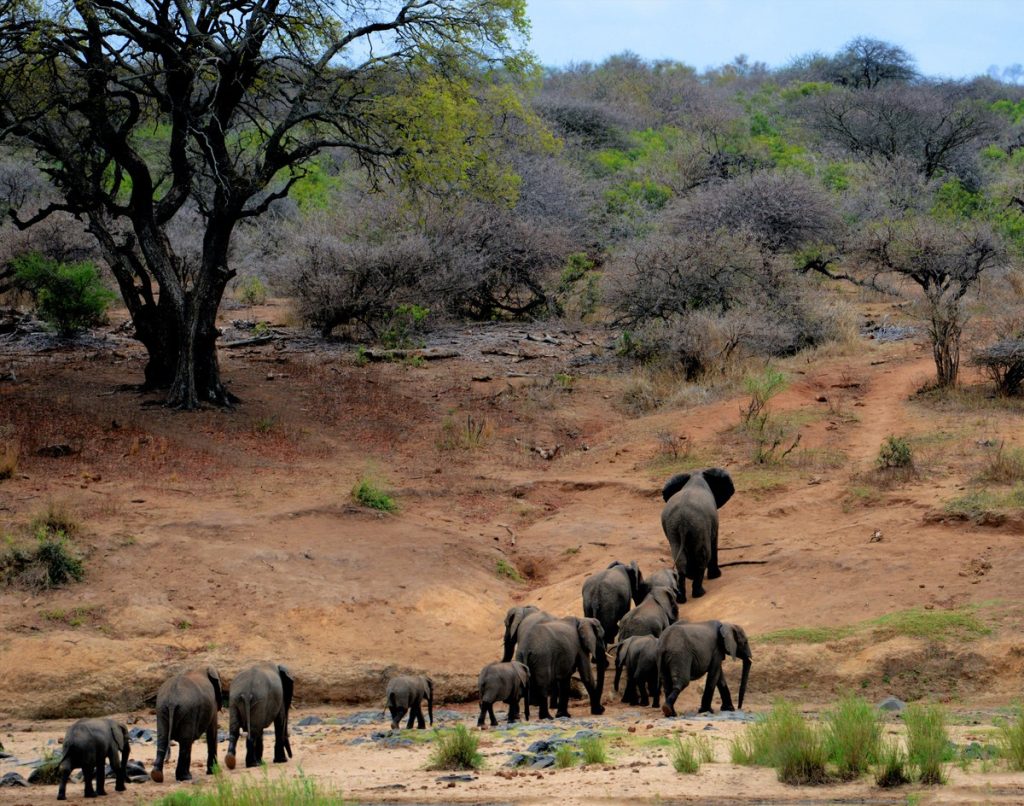 B. Queen Elizabeth National Park: A Wildlife Haven
Welcome to a wildlife haven that's perfect for a great family vacation. The kid-friendly Queen Elizabeth National Park fascinates young and older kids alike.
What to Do:
Game drives: Get personal with Uganda's wildlife during an unforgettable game drive.
Tree-climbing lions: Spot these rare creatures as you explore the park.
Birdwatching: With over 600 species, the park is a paradise for bird lovers.
Kazinga Channel: Enjoy a beautiful boat ride through the scenic channel.
Travel Tips
Pack light, breathable clothing, wide-brimmed hats, safari shoes, and insect repellent.
Flying Tips
Take a domestic flight from Entebbe International Airport to Queen Elizabeth National Park—a flight of approximately 2 hours.
C. Lake Victoria: The Largest Lake in Africa
The calming vastness of Lake Victoria beckons for a leisurely family trip.
What to Do:
Fishing and water sports: Reel in a big catch or enjoy thrilling water sports that the whole family will love.
Canoe rides: Journey to one of the many picturesque islands.
Birdwatching: Witness various bird species in their natural habitat.
Travel Tips:
Pack your swimsuit, sunscreen, hat, and camera for capturing captivating moments.
Flying Tips:
Lake Victoria is centrally located in East Africa and is easily accessible from Kenya, Tanzania, and Uganda. When in Uganda, it's a short drive from Kampala or a quick flight from other parts of the country.
As a vacation destination, Uganda offers a significant diversity of attractions, making it the ultimate family vacation destination that wins the hearts of young kids, older kids, and adults alike.
Contact Rogue Travelers for more travel tips and itineraries to amazing destinations all over the world!