South America, known for its vibrant cultures, breathtaking landscapes, diverse wildlife, and historical richness, is a traveler's dream. However, navigating around passport necessities can often be a complex task. So, let's look at some fascinating travel places in South America you can visit without a passport.
Note: This article assumes that domestic travel within South America does not require a passport. Be sure to check each country's specific requirements before planning your trip.
The US Virgin Islands
The US Virgin Islands, one of the tropical places American citizens can visit without a passport, is a stunning Caribbean destination that beckons travelers with its captivating blend of natural beauty, vibrant culture, and historical significance. Comprising three key islands, these US territories offer an array of awe-inspiring attractions, all passport-free.
St. Thomas, housing one of the world's most breathtaking harbors, lures with its unique blend of cosmopolitan allure and rugged island charm. Think upscale shopping, delightful cuisine, and rich history. St. Croix, the largest of the three islands, showcases its beautiful colonial architecture and historic sites alongside sugar mills and rum distilleries.
Some travel trips for this destination:
Currency: The US Dollar is the official currency, making transactions seamless for American travelers.
Transportation: Public buses and taxis are readily available.
Weather: The best time to travel is from December to April, when the weather is more dry and sunny.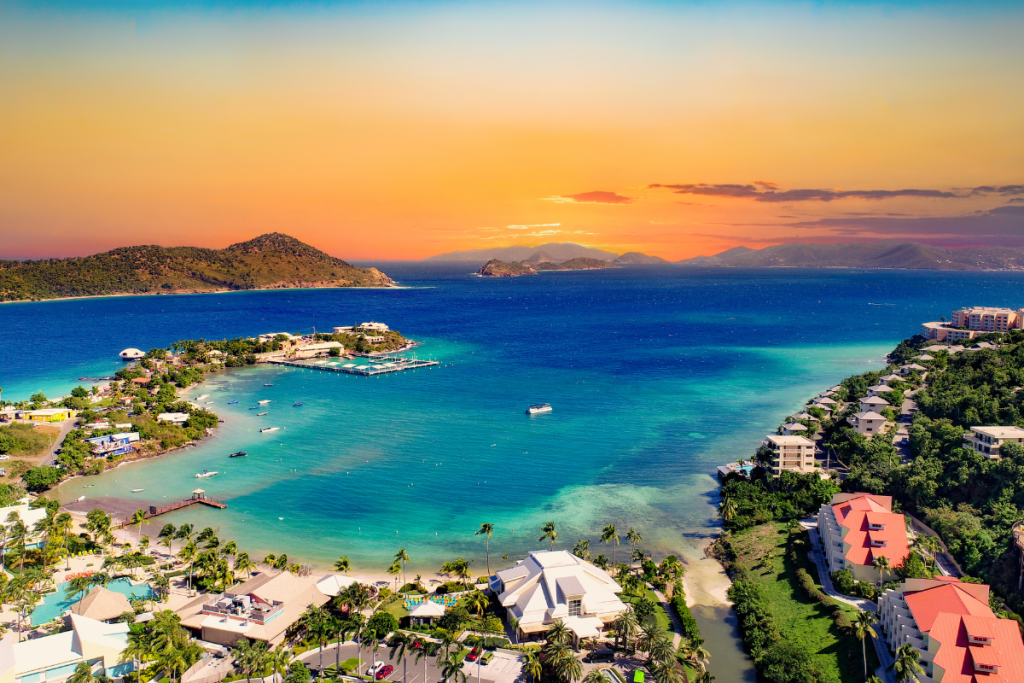 The islands flaunt fabulous beaches and crystal-clear waters, perfect for an array of water activities—snorkeling, diving, or simply frolicking under the sun. The Virgin Islands National Park on St. John is known for its pristine forests, enveloping two-thirds of the island and offering well-marked trails for exploration.
Puerto Rico — A US Territory To Explore Without A Passport
With sun-soaked beaches, sizzling street food, and a zest for life that's contagious, welcome to Puerto Rico, one of the best places for US citizens to travel without a passport, with its fusion of Caribbean sensibilities, Spanish colonial history, and modern urban energy, Puerto Rico is an international travel destination as accessible as hopping on a plane from the continental US. Lose the passport processing hassle!
The island's key attractions feature the vibrant capital, San Juan, with its pastel-hued old town, El Morro fortress, and pulsating nightlife. The biosphere of El Yunque Rainforest and the other-worldly glow at Mosquito Bay, one of the few bioluminescent bays globally, are nature's marvels one can't miss.
Travel tips to consider:
Currency: US Dollar, making your voyage monetarily smooth.
Getting Around: Explore the island with public transport, taxis, or rental cars.
Health and Safety: You won't need special vaccines, and tap water is safe to drink.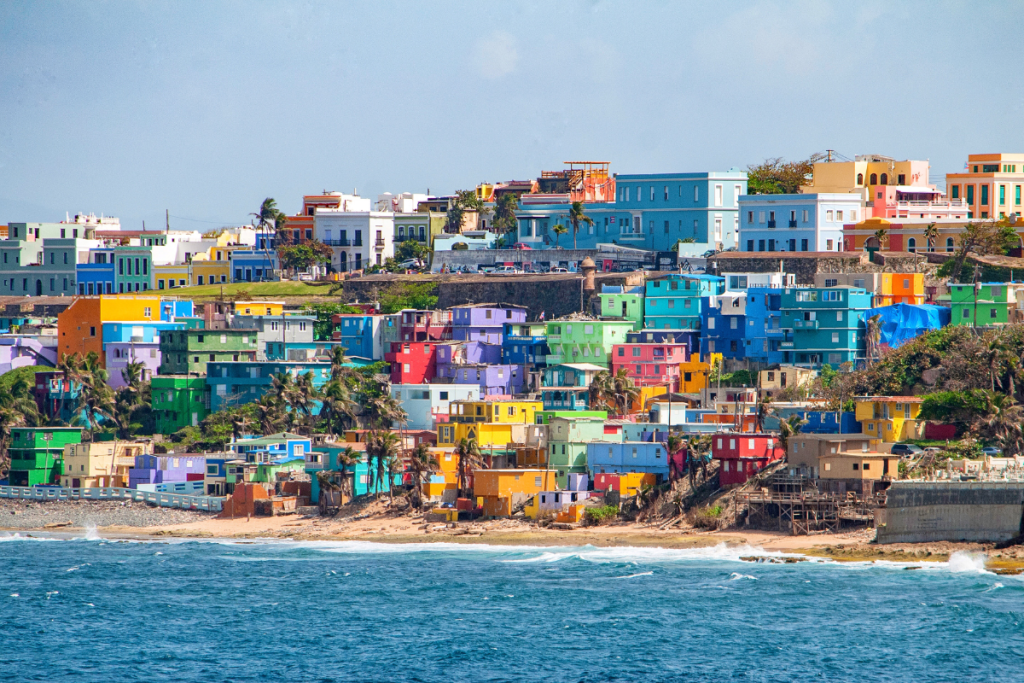 For beach lovers, Flamenco Beach is often noted among the best beaches in the world. This tropical island promises plenty of places for exploration.
The Charm Of Northern Mariana Islands
Venture off the beaten path with a trip to the Northern Mariana Islands—an exotic set of islands in the western Pacific Ocean where Americans can travel without a passport. This remote destination, part of the US territories, rests beyond the conventional, promising an authentic taste of tropical paradise.
The archipelago comprises a string of fourteen islands, each teeming with various appeals—ranging from bustling bazaars to indigenous culture, from verdant peaks to the stark remains of World War II.
Before embarking on your adventure, keep these travel tips in mind:
Currency: The official currency is the US Dollar.
Transportation: Most destinations can be reached by taxi or rental car.
Weather: The weather is tropical year-round, raining more between July and November.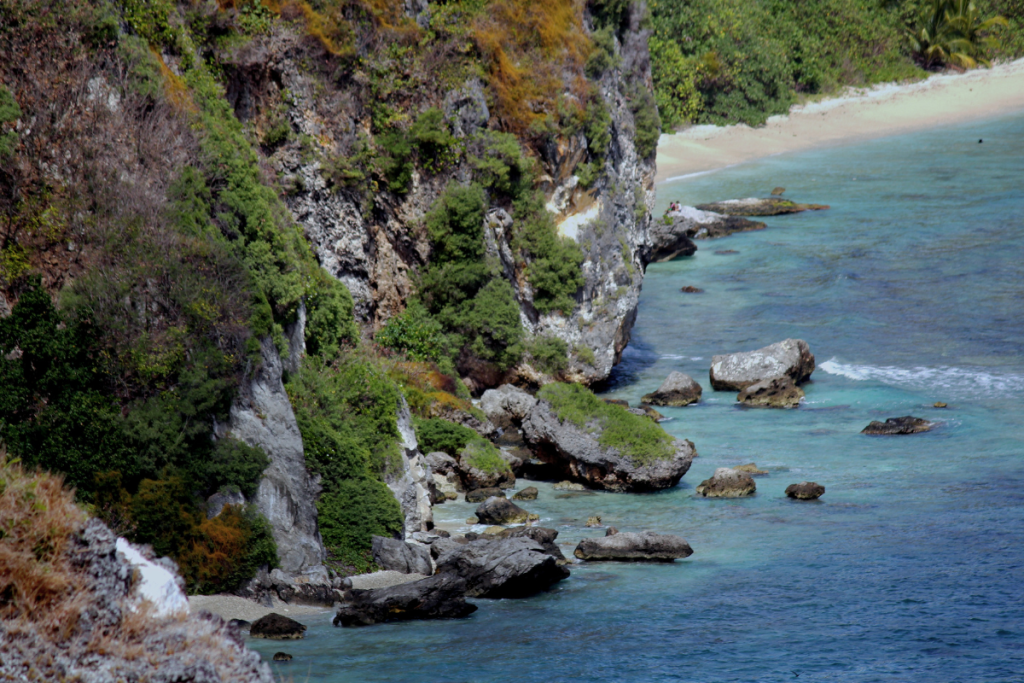 Visit the Grotto in Saipan, touted as one of the world's best cavern diving spots, or opt for some beach relaxation at the pristine, white-sand beaches of Managaha Island. Explore Rota for rugged, untouched beauty, or drop anchor at Tinian—the island with historical significance linked to World War II, as it became the departure point for the Enola Gay, which dropped the atomic bomb on Hiroshima.
The Guam Island
One of the highly-ranked tropical destinations, Guam Island, is nestled amongst the many places you can visit without a passport. From its turquoise-blue waters to its vibrant culture, Guam charms with an unparalleled tropical allure.
Key Attractions
Tumon Bay: Soak up the sun on the white, sandy beaches.
War in the Pacific National Park: Dive into the history of WWII.
Dulce Nombre de Maria Cathedral Basilica: Embrace the island's religious heritage.
Underwater World Aquarium: One of the most amazing places, taking you beneath the Pacific's surface.
Travel Tips
Don't you need a passport? That's right! As long as you have a passport card or valid ID, go to Guam without a passport.
While a passport is not required as per the Western Hemisphere Travel Initiative, always carry your passport book for international travel.
Partake in the Guam Micronesia Island Fair, an essence of Micronesia's rich heritage.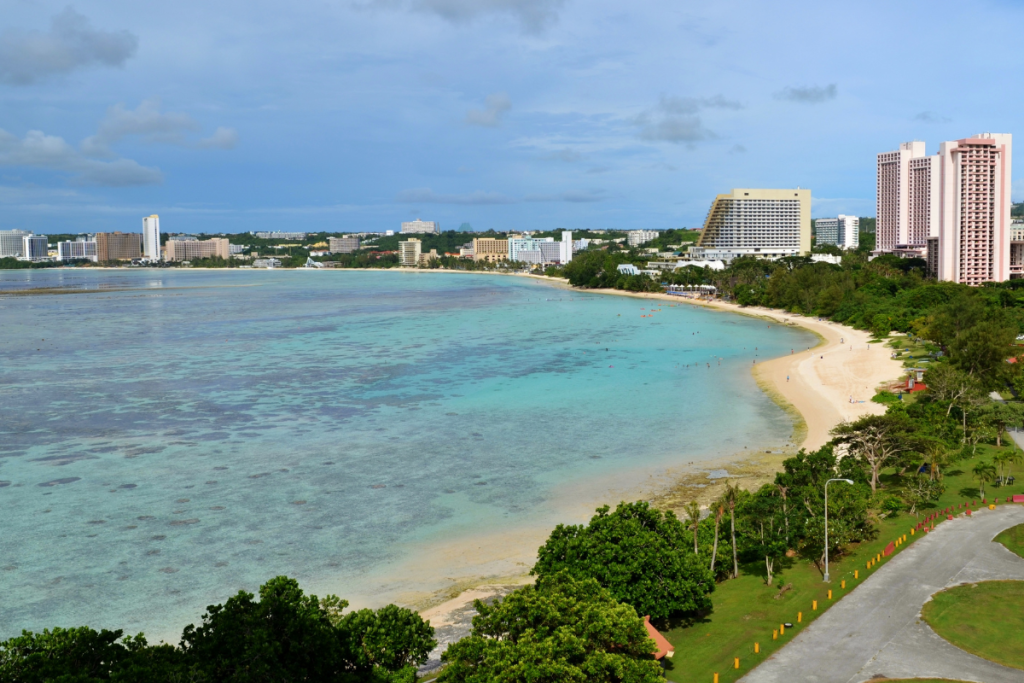 Sure, being a US citizen has benefits, such as not having to go through the hassle of getting a passport to visit fascinating closed-loop cruise destinations like Guam. With alluring sights and rich cultural experiences that don't require a passport, Guam is among the best tropical places to visit.
Don't just dream of tropical islands in the Caribbean; make your way to Guam, your next passport-free travel destination!
Vacation Travel Packing Guide
If you are looking to explore top travel places in South America without a passport, you'll need a packing guide to ensure a fuss-free trip. Here's a handy guide to help you pack efficiently for travel without a passport to destinations like Puerto Rico and the US Virgin Islands.
General Packing Tips for South America
Clothing: Pack light, breathable clothes for tropical places and warmer layers for fluctuations in temperature.
Travel Documents: Even if a passport isn't required, bring a valid ID or US Passport Card to prove your American citizenship.
Copies of Documents: Carry photocopies of your documents in case of loss or theft.
Essentials: Bring sunscreen, insect repellent, and toiletries.
Medications: Carry prescription meds, over-the-counter medicines, and a basic first-aid kit.
Tips For Flying
Comfort Items: For long-haul flights, pack a neck pillow, eye mask, headphones, and tablet or e-reader.
Stay Hydrated: Carry an empty reusable water bottle to stay hydrated; fill it after passing security checks.
Snacks: Have some in-flight snacks handy to curb your hunger in between meals.
In-flight Entertainment: Keep your electronic devices charged, or bring a portable charger.
Sanitation: With pandemic concerns, pack hand sanitizer, wet wipes, and spare masks.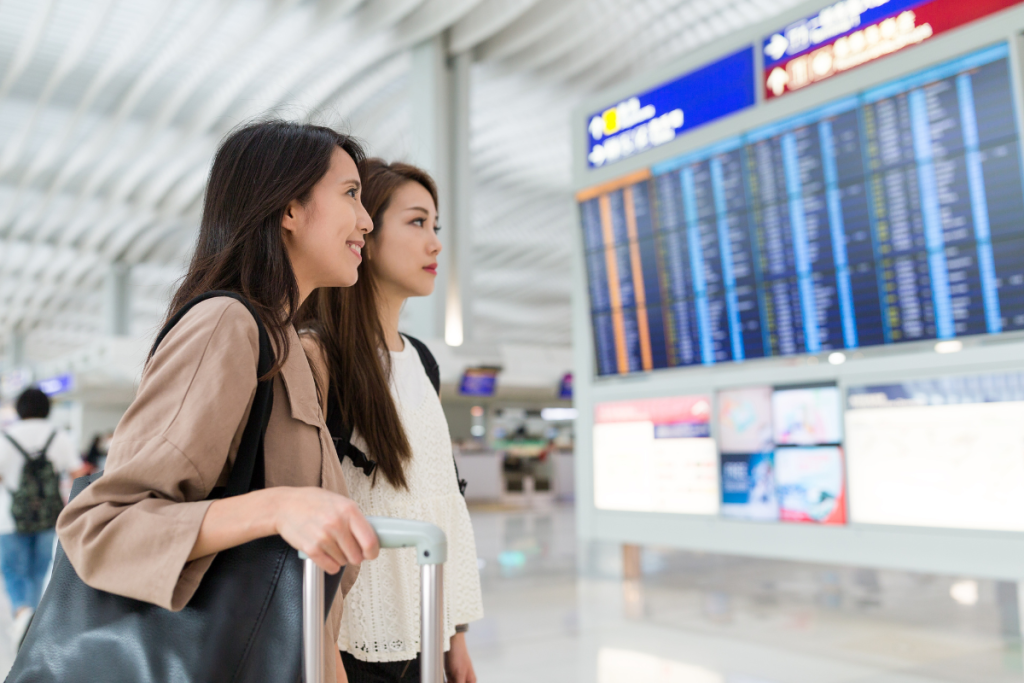 To enjoy a hassle-free trip without the complexities of passport verifications, domestic travel in South America can be a fascinating option. But remember that laws can vary from place to place, and it's always wise to be informed about rules and requirements pertaining to traveling.
Remember, the world is a book, and those without travel read only one page. So, get your bags packed and embark on your South American adventure. Safe travels!