Asia is a continent that is rich and diverse in culture. But apart from the serene temples, magnificent palaces, and stunning landscapes, Asia also boasts thrilling and vibrant cities that engage adventure seekers day and night.
Feel the adrenaline surge as these high-energy cities unveil their dazzling array of theme parks, brimming with thrills and non-stop entertainment. Fasten your seatbelts – exploring Asia's nocturnal playgrounds will be an unforgettable ride you don't want to miss!
An Adventure City — Tokyo, Japan
Tokyo, Japan's adventure city, offers a dynamic nightlife experience with unparalleled entertainment. Every corner of the city provides thrilling excitement. Rogue Travelers specializes in helping you capture these unforgettable experiences.
Tokyo's pulsating districts captivate travelers:
Shibuya: The action-packed crossing resembles a chaotic roller coaster ride.
Shinjuku: Offers an immersive neon-lit atmosphere for family fun.
Roppongi: Home to upscale bars and vibrant nightclubs.
From unconventional dining to musical endeavors, Tokyo has it all:
Eccentric robot restaurants.
Adorable cat cafes.
Quirky maid cafes.
Enthusiastic karaoke bars.
Tokyo is a city that never sleeps, with ample late-night shopping and dining opportunities:
Nocturnal markets for shopping enthusiasts.
24/7 diners offering local cuisine.
Tour Tokyo with Rogue Travelers and explore the enchanting adventure city!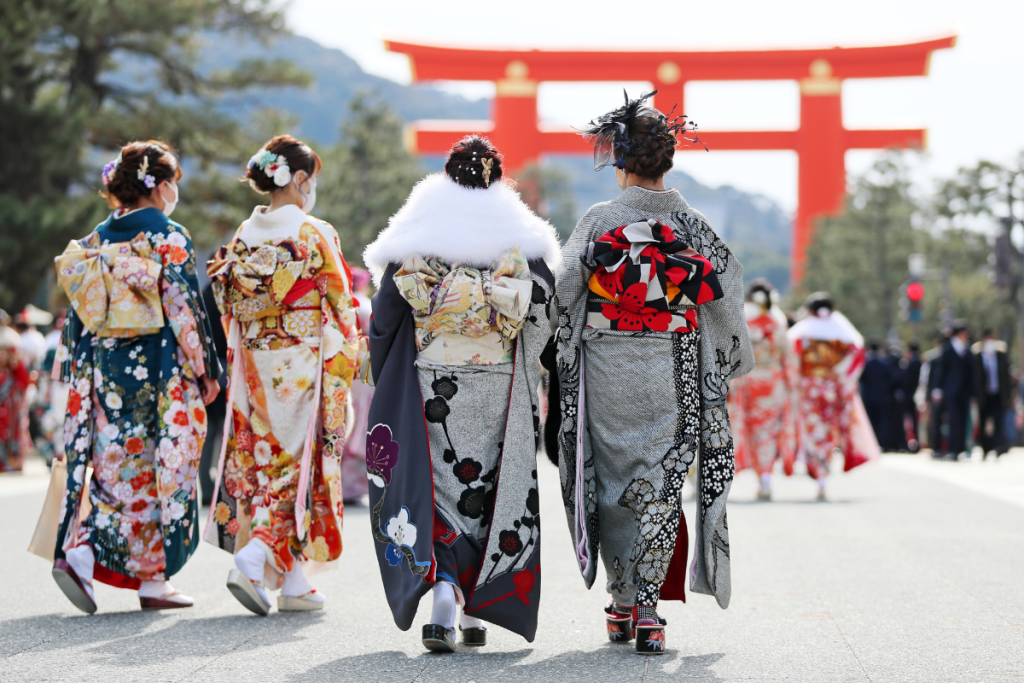 Bangkok, Thailand
Bangkok boasts an exhilarating nightlife scene that promises affordable family fun and cultural immersion: Rogue Travelers can help you experience the best of Bangkok's nightlife.
Bangkok's night markets treat you to a sensory feast:
Massive Chatuchak Market.
Energetic Patpong.
Nightclubs and Rooftop Bars (RCA, Thonglor, Sukhumvit). Family fun and thrilling nightlife experiences await:
Breathtaking views at Vertigo and Moon Bar in Sukhumvit.
Pulse-pounding music at the renowned RCA.
Beyond clubs and parties, Bangkok offers unique cultural experiences:
Adrenaline-inducing Muay Thai fights.
Flamboyant Calypso Cabaret shows.
Experience Bangkok's rich culture and electrifying nightlife in style!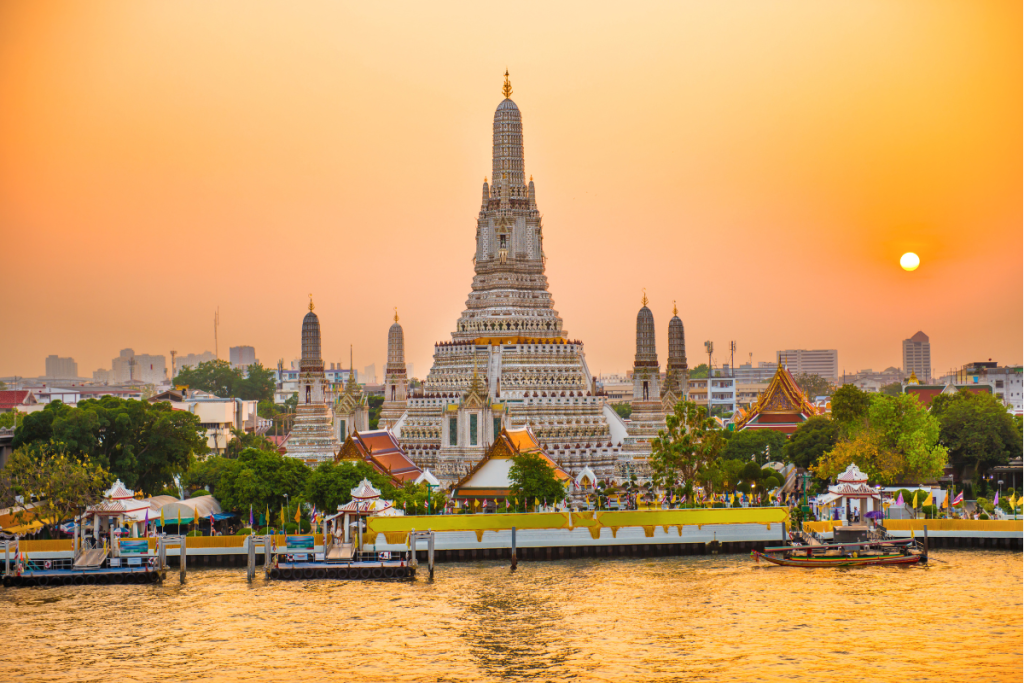 The Great Hong Kong, China
Experience the magic of Hong Kong's nightlife with the help of Rogue Travelers. This metropolis comes alive with an electric atmosphere. An unforgettable adrenaline-fueled adventure in the heart of the city.
Popular Areas (Lan Kwai Fong, Wanchai)
Lan Kwai Fong and Wanchai are the epicenters of Hong Kong's nightlife. Bars and clubs on every corner showcase the city's vibrant character.
Hong Kong's nightlife boasts a variety of intriguing options:
Secretive speakeasies offering hidden adventures.
Extravagant-themed bars and iconic nightclubs.
Victoria Harbour's night time cruises provide an unforgettable experience:
Enjoy the stunning backdrop of the Symphony of Lights display.
Discover the city's scenic aura aboard the Adventure City express train.
In Hong Kong, every evening offers rollercoaster-like thrills, with non-stop adventure around every corner. Let Rogue Travelers help you uncover the excitement of this dazzling oriental paradise!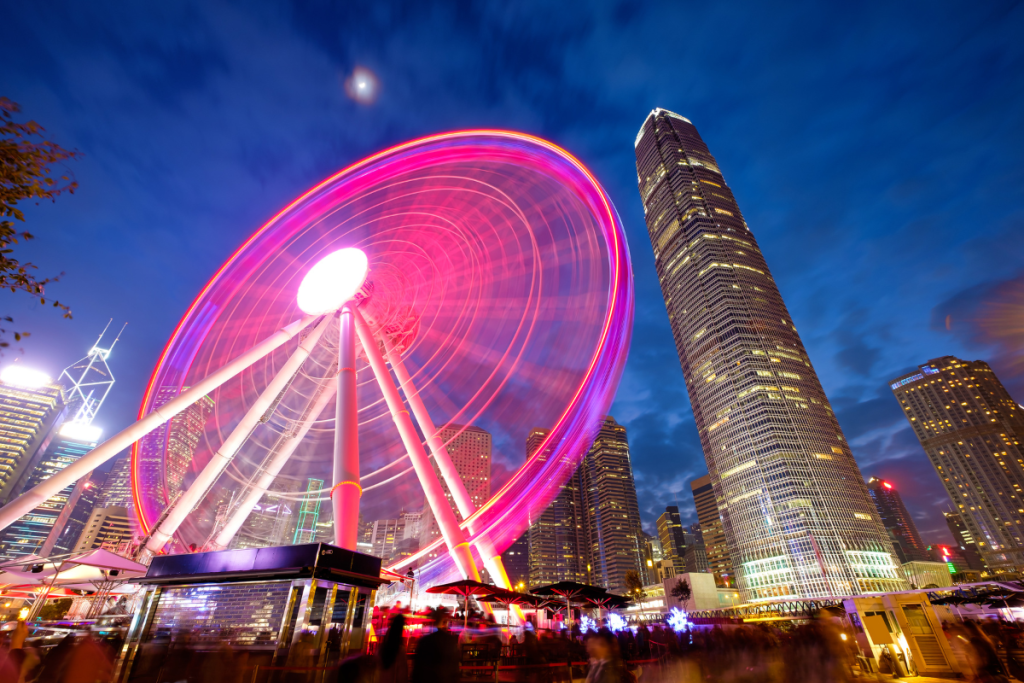 Seoul, South Korea — Discover The Energetic Nightlife
Welcome to Seoul, the vibrant heart of South Korea, offering an unforgettable experience for all types of adventurers seeking a unique and thrilling nightlife. At Rogue Travelers, we're excited to guide you on this electrifying journey through neon-lit streets and a city that never sleeps.
Famous Districts: Itaewon, Gangnam, And Hongdae
Dive into the lively atmosphere of Seoul's iconic nightlife districts:
Itaewon – A multicultural hotspot with an extensive range of international cuisines, clubs, and bars to suit every taste
Gangnam – Synonymous with luxury and style, Gangnam is known for its upscale clubs, shopping centers, and vibrant atmosphere
Hongdae – Bursting with youth and creativity, Hongdae dishes up an energetic blend of indie cafes, live music venues, and themed clubs
Unique Nightlife Experiences: Noraebang, PC Bangs, And Themed Cafe/Bars
Enhance your Seoul experience with Rogue Travelers and these unique nightlife activities:
Noraebang – Sing your heart out at a Korean karaoke session, an essential part of any night out in Seoul
PC Bangs – Immerse yourself in the world of gaming and internet culture at one of Seoul's many gaming cafes
Themed Cafes/Bars – Delve into the whimsical world of themed establishments, offering a perfect blend of ambiance, food, and drinks inspired by various themes
Late-night Street Food And Shopping
Don't miss out on these exciting elements of Seoul's nighttime culture:
Delectable late-night street food – Venture through bustling alleys and markets for mouth watering street food options like Tteokbokki (spicy rice cakes) and Odeng (fish cakes)
Midnight shopping – Embark on impromptu shopping sprees at hotspots like Dongdaemun Market, Myeongdong, or Noryangjin Fish Market
Unleash the magic of Seoul's energetic nightlife with Rogue Travelers and create memories that will last a lifetime. Visit our website or contact us for customized travel plans and expert recommendations tailored to your preferences.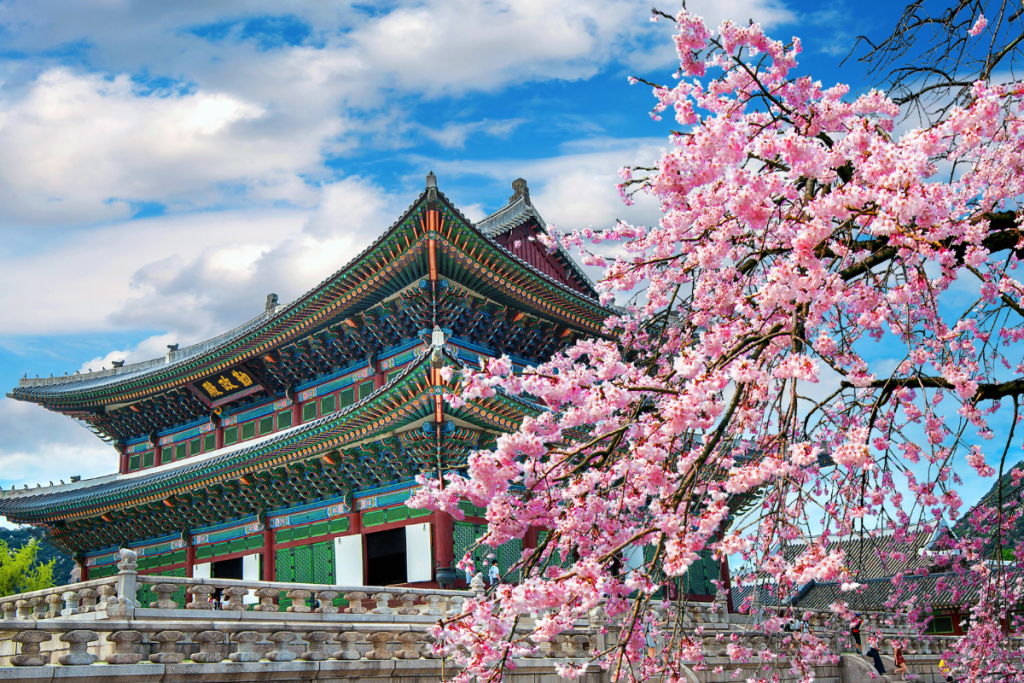 Singapore — Exploring The Lively After-Dark Attractions
Ready for a nocturnal adventure in one of Southeast Asia's most vibrant cities? Look no further than Singapore, an island state that comes alive with thrilling experiences after sunset. With Rogue Travelers as your guide, you're in for a spectacular, never-ending journey.
Singapore's nightlife brims with experiences akin to the heart-stopping peaks of the tallest roller coasters. Famous spots include:
Marina Bay Sands: Marvel at the breathtaking views from atop this architectural marvel, an urban rollercoaster of lights, glamor, and high-energy nightlife.
Clarke Quay: Known for its eateries, bars, and clubs, Clarke Quay lets you dive headfirst into an arcade of amusement that offers a flavor for everyone.
Rooftop Bars And Stylish Nightclubs
Like a high-speed ride through a maze of glittering lights, the city's club scene is an electrifying experience:
Rooftop Bars: With panoramic views of the city skyline, these high-altitude venues offer an exciting mix of flavorful cocktails and pulsating music.
Nightclubs: Famed for its stylish and deluxe clubs, Singapore offers partygoers a night of infectious beats, stunning visuals, and a vibrant atmosphere.
Festive Night Shopping And Dining At Hawker Centres
Bring your adventurous spirit to the vibrant shopping and dining scene in Singapore:
Festive Night Markets: Late-night shopping in Singapore is a unique experience akin to a lively carnival filled with unique finds and bustling energy.
Hawker Centres: A must-visit for any food enthusiast, these centers offer a universe of flavors, with a variety of local dishes served late into the night.
Fasten your seatbelts, as every night in Singapore offers an exhilarating adventure. Discover this vibrant amusement park of a city with Rogue Travelers, your trusted companion in exploring new heights. Visit our website or contact us for customized travel plans and expert recommendations to enhance your nocturnal journey.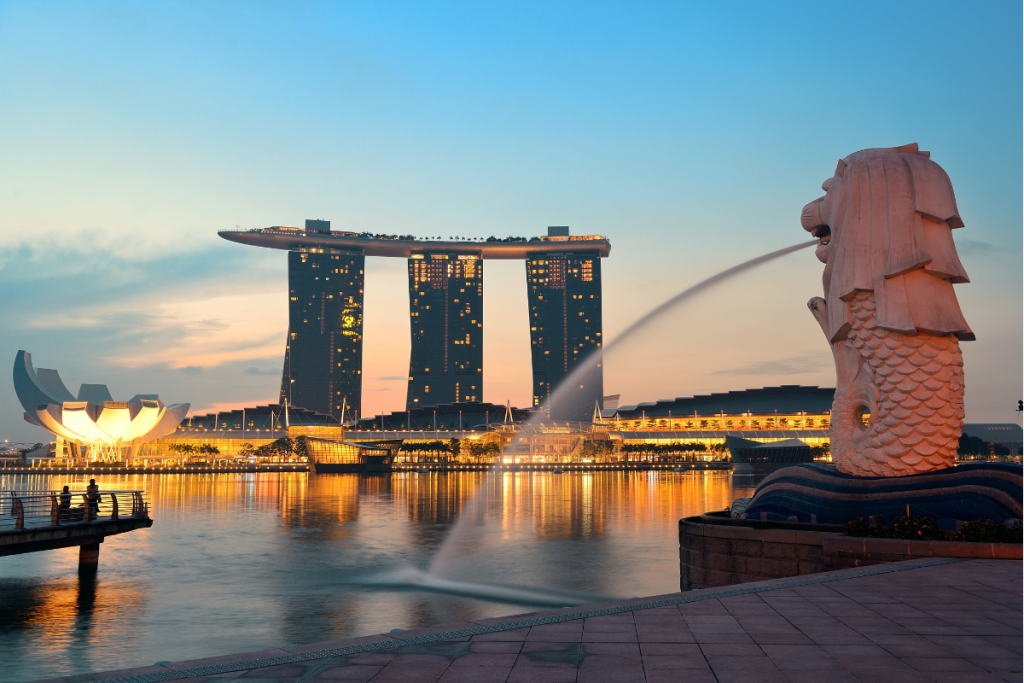 Exploring Kuala Lumpur's Vibrant Nightlife With Rogue Travelers
Revel in the exuberant charm of Kuala Lumpur, Malaysia's vibrant metropolis, and experience a nightlife filled with surprises. With Rogue Travelers, your adventure will be as thrilling as a rollercoaster ride through the city after dark.
Unique Nightlife Experiences In Kuala Lumpur
Kuala Lumpur, akin to an urban theme park, offers an array of experiences guaranteed to satisfy every adventurer:
Rooftop Bars: Enjoy panoramic city views while savoring a refreshing drink at one of the city's many rooftop bars, perfect for adults seeking a relaxing evening.
Night markets: Ideal for families, the city's lively streets and thriving night markets offer a variety of goods, from local crafts to delectable street foods, creating memorable moments of urban exploration.
Late-night Shopping And Dining Options
In Kuala Lumpur, the adventure continues after sunset with a buzzing nocturnal scene:
Shopping: Discover unique finds in bustling street markets and shops open late into the night. It's like finding the perfect party package that caters to everyone's preferences!
Dining: Embrace Kuala Lumpur's rich food culture in the malls' food courts, offering a range of dishes to suit various tastes — a gastronomic adventure awaits that will delight foodies of all ages!
Overview Of Tourist Attractions In Kuala Lumpur
Don't miss Kuala Lumpur's iconic landmarks that captivate tourists with their stunning beauty:
Majestic Petronas Twin Towers: A classic symbol of modern Kuala Lumpur
The lush KLCC Park: Perfect for an evening stroll or picnic
The picturesque Batu Caves: An iconic Hindu temple and shrine
With Rogue Travelers, you're set to unravel the excitement each corner of Kuala Lumpur offers. Packed with architecture, cuisine, shopping, and nightlife, this city offers unique nighttime experiences worth exploring!
Discover more at our website and plan your trip today with expert travel advice from Rogue Travelers.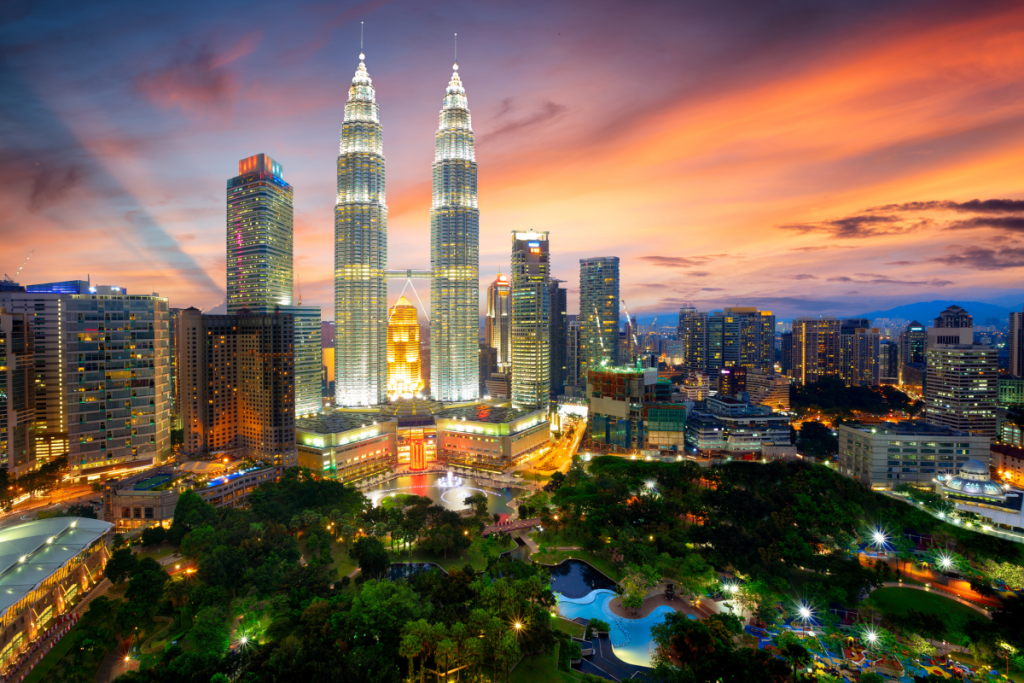 Final Travel Thoughts
Asia's adventure hotspots offer far more than just amusement; they deliver an after-hours exhilaration akin to Anaheim's iconic theme parks. The amusement park tucked within each city bursts forth the moment the sunsets, transforming into high-energy, thrill-charged stages of revelry.
Each of these cities showcases a different facet of Asia's vibrant nightlife. Forget about sleep because these cities thrive best under the darkness, providing endless entertainment and unforgettable memories.
When it comes to these cities that never sleep, it's about time to hop on the ride, where every corner spun is an escape into the extraordinary!