South Asia is a treasure trove of breathtaking landscapes, rich cultural experiences, and adrenaline-pumping adventures, making it the perfect destination for your next vacation. From the snow-capped peaks of the Himalayas to the idyllic turquoise waters of the Andaman Sea, this region promises an adventure vacation that will leave you yearning for more.
South Asia, a region often basking gloriously in its wealth of historical grandeur, cultural kaleidoscope, and diverse landscapes, offers much more than meets the eye. With bustling cities brimming with ancient ruins, lush mountains, calming beaches, and wildlife reserves, an adventure trip here is nothing less than a journey to a world of fantasy.
Here's a curated list of standout cities in South Asia that promise the ultimate vacation!
Adventure City 1: Leh, India
Leh, a captivating city in India's high-desert region, beckons adventure seekers worldwide. With its mesmerizing landscapes, vast valleys, and significant monastic heritage, this city offers more than just an adventure vacation – it's an immersive travel experience.
The city's diverse terrain makes it a trekker's paradise. Explore the glacial regions through valleys set against a splendid mountainous backdrop, providing an exhilarating experience unmatched by any other. Leh offers rafting enthusiasts the opportunity to embrace the turbulent waters of the Indus River. It's a thrilling, must-have experience on any adventurous traveler's list.
Exciting Mountain Biking Trails
Thrills continue with mountain biking for a journey filled with excitement and awe. Navigating the steep passes and taking in the panoramic surroundings will push the boundaries of your adventure travel dreams.
Visiting Monasteries
The serenity of Leh's monasteries offers a respite from the adrenaline-filled pursuits. Beholding the intricate carvings and absorbing the spiritual energy in these monastic walls is a thoughtful, peaceful interlude during your exhilarating vacation.
Leh uniquely combines adventure with serenity, making it the perfect first stop on your grand South Asian tour.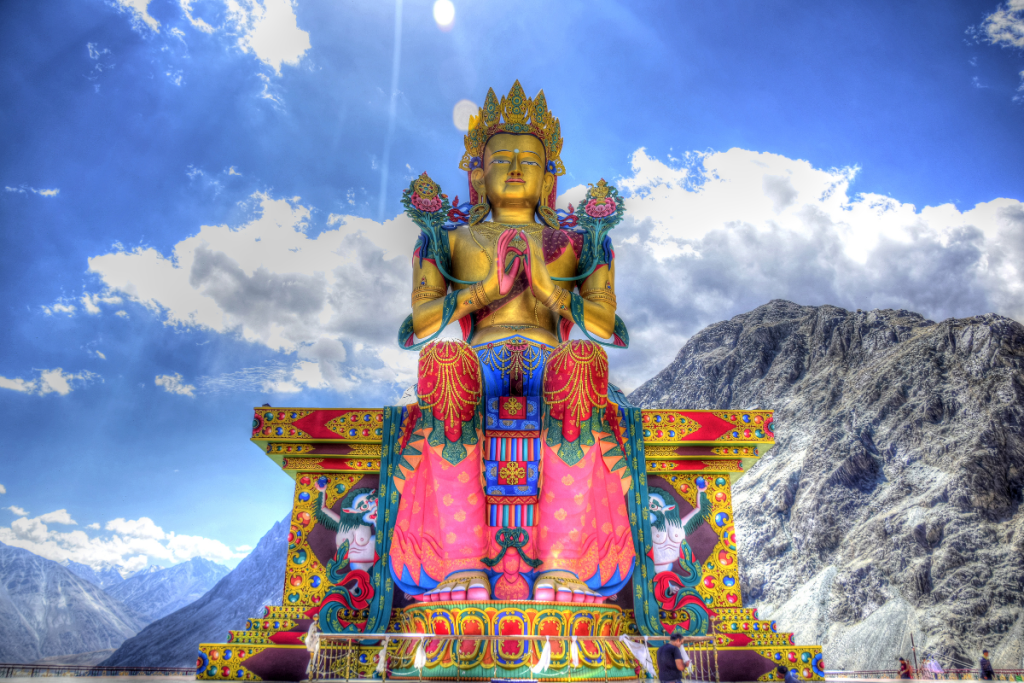 Adventure City 2: Pokhara, Nepal
Set against the majestic panorama of the Himalayas, Pokhara, Nepal, is a thriving hub for the adventurous at heart. This city is a must-visit destination on any round-the-world adventure vacation. Here, you'll enter a world of stunning landscapes, high-altitude trails, shimmering natural bodies of water, and boundless adrenaline-fueled activities.
The Annapurna Base Camp Trek rewards hikers with breathtaking views rivaling the Grand Canyon's. The trek is one of the best adventure vacations, offering an unforgettable journey through miraculous panoramas and diverse terrains. If you'd like a bird's eye view of the city, try paragliding in Pokhara. Suspended hundreds of feet in the air, you'll be treated to mesmerizing city vistas and surrounding Himalayas.
Exhilarating White-Water Rafting
Pokhara also offers thrilling white-water rafting opportunities for adventure-seekers. It's an active vacation activity that won't leave you worrying about safety and lets you experience exhilarating rapids.
Phewa Lake Boating
For a relaxing and scenic way to explore, take a boat tour on the magnificent Phewa Lake. It offers a tranquil retreat after a day full of vigorous activity. With its wealth of attractions and activities, Pokhara, Nepal, has fast become a globally acclaimed city for the best adventure vacations.
Get ready to ascend to the next level of adventure in this paradise.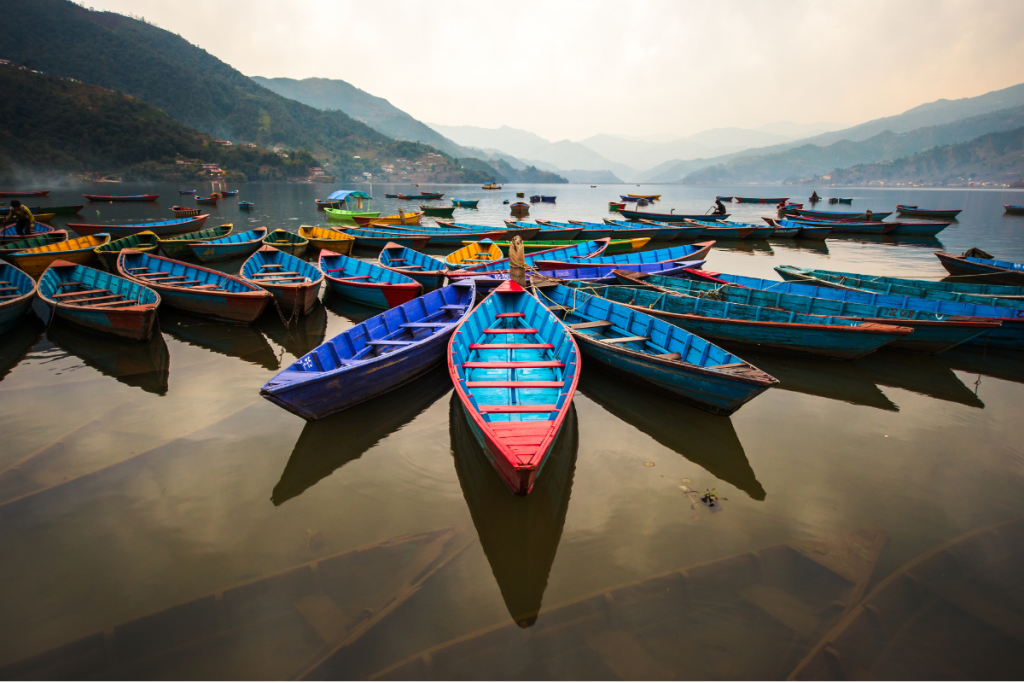 Adventure City 3: Galle, Sri Lanka
Immerse yourself in the compelling fusion of history, culture, and adventure in Galle, Sri Lanka. This intriguing coastal city is an enticing playground for adventurers seeking a multi-faceted vacation. With its perfect waves and azure waters, Galle's beaches are a dream destination for any surfing enthusiast. Whether you're a seasoned professional or a beginner, you'll find a wave that matches your skill level.
Snorkeling and Scuba Diving
Galle's underwater scene offers an array of vibrant fish, intricate coral formations, and mesmerizingly clear waters. The year-round warm water makes snorkeling and scuba diving a popular adventure travel activity.
Whale and Dolphin Watching
Get up close and personal with marine life during a whale and dolphin watching tour. This unforgettable experience will bring you face-to-face with these majestic creatures in their natural habitat. End your adventurous vacation by trekking through the UNESCO World Heritage site, the Galle Fort. Hiking around this historic fortress offers stunning ocean views and a peak into Sri Lanka's colonial history.
Galle caters to every adventurer's wildest fantasies, from hypnotizing aquatic adventures by the beach to explorative treks in the centuries-old fort.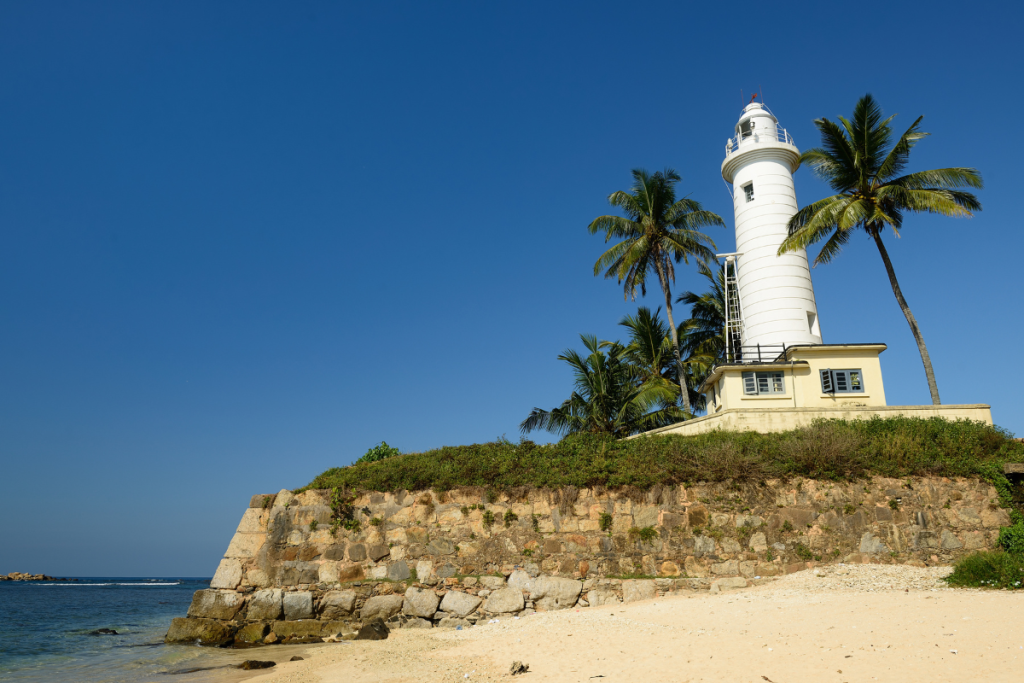 Adventure City 4: Bali, Indonesia
Bali, Indonesia, is a tropical paradise that has the definition of an adventurous vacation. It is a paradise featured on every list of adventure vacations with a perfect blend of nature, culture, and adrenaline-filled activities.
One of the ultimate hiking trips globally is the sunrise trek up Mount Batur. Trek to the village of Kintamani and marvel at the rising sun over the semi-active volcano. This trek deserves a spot on your bucket list adventure. Immerse yourself in awe-inspiring culture by exploring Bali's ancient temples. From cliff-top Uluwatu to the water dominion of Tanah Lot, these are must-visit places on earth.
Bali Swing
Soaring high above the lush, green valley on the Bali Swing is an exhilarating way to see scenic vistas of the island. It's akin to Yosemite's breathtaking views from Half Dome and adds a sweet adrenaline rush to compliment the picturesque scenery.
Water lovers won't worry about finding their next adventure in Bali. From sea kayaking to scuba diving, the opportunities for experience on the island are unlimited. Bali, one of the best places for adventure vacations worldwide, guarantees an unforgettable, vibrant, and active holiday.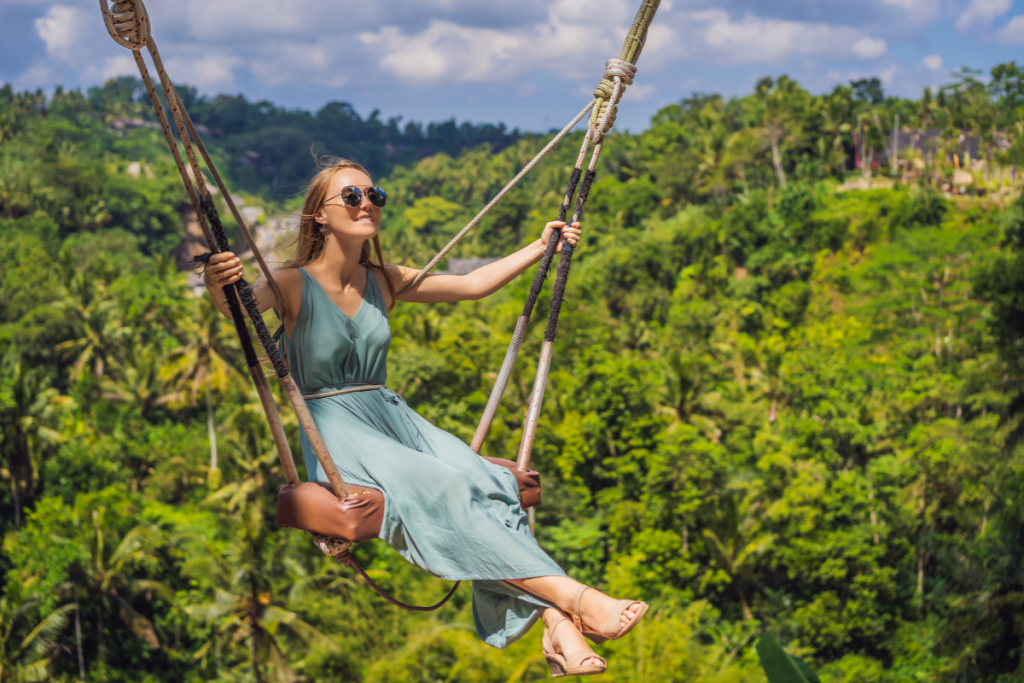 Adventure City 5: Chiang Mai, Thailand
Chiang Mai, Thailand's northern star, is an enchanting blend of nature and culture, making it an ideal location for the best adventure vacation. Visiting an elephant sanctuary tops the list of adventures in Chiang Mai. Get up close and personal with these gentle giants, learning about and actively participating in their care.
Ziplining
Slide through the enchanting rainforest canopy on the highest and longest zip lines. This adventure travel activity offers an intoxicating blend of adrenaline and natural beauty. For a different adventure, join a cooking class and learn to prepare authentic Thai cuisine. Whether you're a seasoned cook or a food enthusiast, this is an excellent opportunity to broaden your culinary horizon.
The Wat Chedi Luang Temple
Cap off your adventure vacation with a spiritual trek to the Wat Chedi Luang temple. Here, you sense the beauty and peace bestowed upon the city, encapsulating the essence of Chiang Mai.
From elephant encounters to ziplining ventures, Chiang Mai offers diverse opportunities for adventure, thus securing its place on the list of best adventure vacations.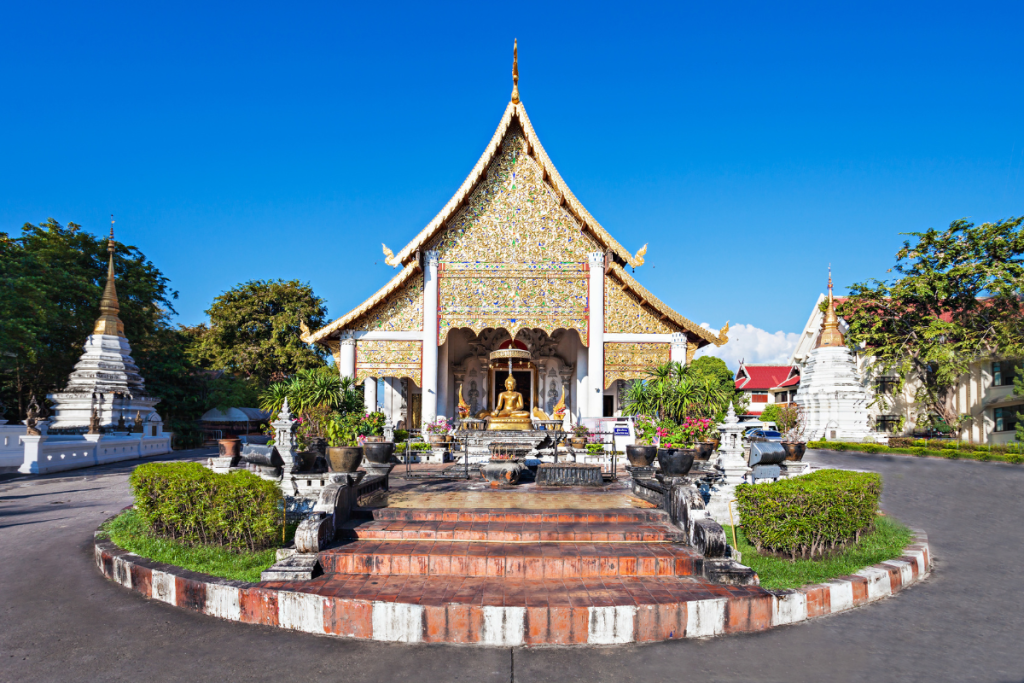 Adventure City 6: Bagan, Myanmar
Bagan, Myanmar, a city of over 2,000 ancient temples styled in breathtakingly beautiful architecture, is swiftly climbing the ranks in the best adventure vacation list worldwide. The best way to explore the city's archaeological grandeur is undoubtedly from a hot air balloon. As the sun slowly paints the dawn sky, you'll soar above an intricate jigsaw of temples, farms, and villages. This aerial adventure will surely take your adventurous vacation to the next level.
Bike Tour
Cycling around this magical city reveals hidden gems that car tours can't reach. It's a fantastic way to see Bagan at your own pace, and it's like hitting the trails at Bryce Canyon – you can bask in the beauty and serenity around each corner.
Boat Trips on the Irrawaddy River
Embark on a scenic boat trip on the Irrawaddy River. You will observe the local way of life from the slow-flowing waters with its spectacular backdrop. A Bagan adventure is complete with exploring its mystical temples. Unleashing the history and culture of these temples ramps up your sense of awe and wonder, making it one of the top bucket list travel destinations.
Through every adventure activity, Bagan guarantees a delightful journey of discovery and excitement, compelling enough to be on every adventurer's bucket list.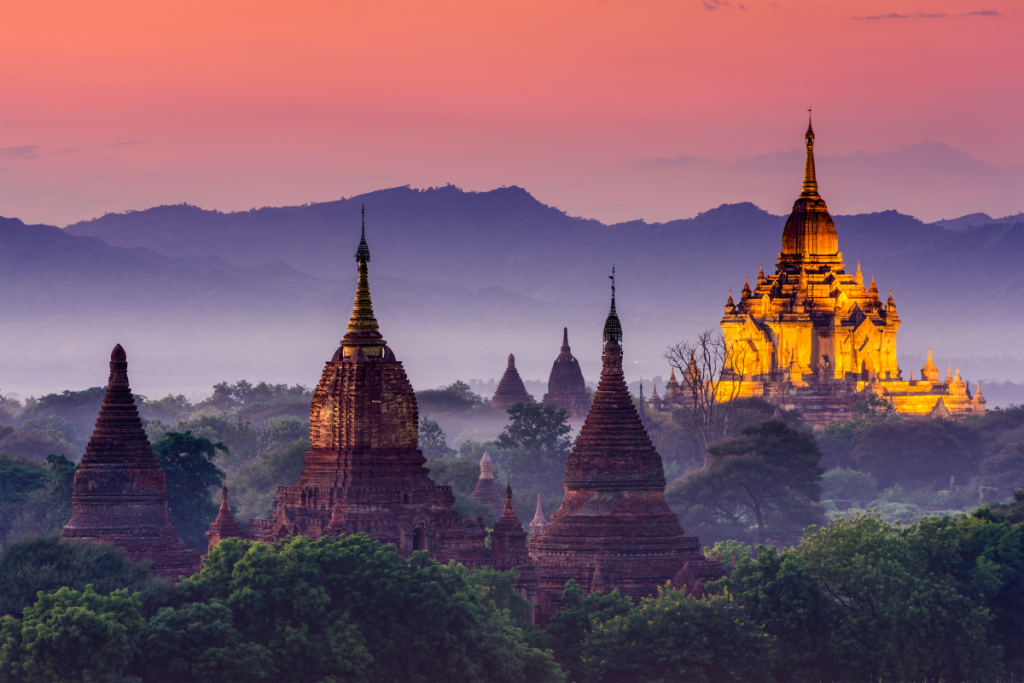 Practical Tips For Asia First Time Travelers
As you embark on your adventurous vacation across South Asia, here are some practical tips to maximize your experience. Researching and obtaining necessary visas well ahead of your adventurous journey is crucial. Some countries offer visas on arrival, while others require applications before traveling. Be sure to check the latest requirements to avoid any obstacles.
Like hiking trails at Yosemite National Park, respecting your surroundings and honoring local customs will provide a more authentic experience. Learn essential etiquette practices, such as proper greetings, dress codes, and sacred site behavior, to make your way around actively and harmoniously.
Safety Measures And Packing Essentials
Whether you're an Inca Trail pro or new to active vacations, familiarize yourself with the safety measures of each activity. From sea kayaking in Bali to helicopter tours in Nepal, always follow the instructions of your guides and organizers.
Remember your destinations' weather, activities, and customs when packing for your bucket list trip. Essentials like comfortable hiking shoes, weather-appropriate clothing, a reusable water bottle, and sunscreen should never be left behind. Remember to pack light for the trip of your dreams!
Armed with these practical tips, you're ready to embark on the best adventure vacations of your life, explore the remarkable corners of South Asia, and savor every thrilling moment.
Each city paints its narrative, weaving elements of land, water, air, and history into one compelling epic. Whether you kayak amidst serene Thai waters, soaring high above the temple-dotted plains of Bagan, or trekking to ethereal spiritual havens, an Asian adventure offers the sensory richness that transcends the usual.
So pack your bags, put on your adventurous spirit, and dive headfirst into the visceral beauty and thrill these South Asian cities offer. Here's to your ultimate vacation!