Ah, Italy, the land of delightful cuisine, stunning architecture, vibrant culture, and unforgettable history. Beyond pizza and pasta, Italy encapsulates stunning landscapes, picturesque towns, awe-inspiring arts, and timeless monuments.
Best Time To Visit Italy
Most people visit Italy during the summer, but with soaring temperatures and more tourists, it may not be the best time. We recommend visiting during spring (April to June) or fall (September and October) when it's less crowded, and the weather is not too hot nor too cold.
Italians are people of culture, and visiting implies soaking in their local culture. Basic pleasantries in Italian like "Buongiorno" (Good Day) and "Grazie" (Thanks) are appreciated. Dress modestly while visiting religious sites, and remember, Italians usually eat a little later, with lunch starting from 1 pm and dinner around 8 pm.
Before you find yourself in this enchanting boot-shaped peninsula, here's a list of essential travel tips for first-time visitors to help you have the trip of a lifetime.
Best Travel Tips For Before Your Italy Trip
Booking Flights and Accommodations: Finding the best deals on flights and accommodations is a potent travel tip for those heading to Italy. Leveraging the Rogue Traveler platform, you can find curated options prioritizing comfort and convenience. The earlier you book, the more chances you'll have. As a rule of thumb, aim to finalize your bookings 1-3 months in advance for optimal choices and prices.
Travel Documents Required: Every traveler needs to be aware of vital travel document requirements. The primary requirement is a passport with at least six months of validity. For particular non-EU residents, a visa may also be necessary. Please check the official Italian consulate website for up-to-date information. Secondly, remember to get comprehensive travel insurance. This critical step offers peace of mind while protecting your trip investment.
Creating an Itinerary: Once your flights and accommodations are in place, the exciting part begins—planning your journey! An immaculate travel tip is to create an itinerary to maximize your experience. Consider Rome's gravity-defying Colosseum, Venice's dreamy Grand Canal, or Florence's enchanting architectural masterpieces. Time management is pivotal here. Strike the right balance between tourist hotspots, off-the-beaten-path attractions, and time to relax. Enroll in a locally guided walking tour or request directions to wander around like a local.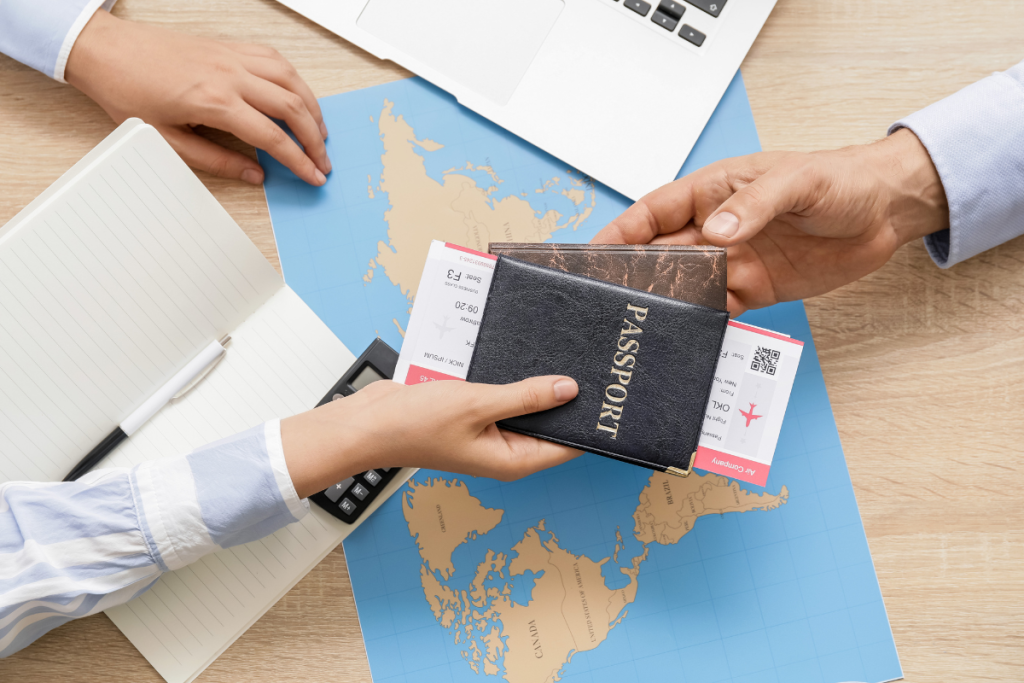 Rogue Traveler provides a personalized approach, unveiling popular and unexplored Italian fantasies based on your taste and timing. Gear up for your unforgettable 'La dolce vita' journey with these top travel tips!
Packing Tips: What To Bring For Your Italy Trip
The art of packing – we've all been there, struggling to squeeze everything into a suitcase. Here are some essential packing tips:
Packing Cubes: This simple item can revolutionize your packing. They organize and categorize your belongings and help you travel lightly and smartly.
Travel Essentials: Every travel blog you've read and every travel expert you've listened to will tell you — never forget a travel adaptor, multiple copies of essential travel documents, and a first-aid kit.
Weather-Friendly Clothing: Always travel with clothes suitable for the weather of the city you are visiting. Italy can have surprisingly cool nights, so one warm piece is wise.
A reusable water bottle and travel pillow could be your best friend on any journey. Keeping hydrated and resting when possible makes all the difference in your travel experience.
How To Pack Lightly And Smartly Every Time I Travel
Travel light means taking advantage of essentials. Instead, it emphasizes helpful travel resources and intelligently consolidated packing. If you are traveling solo or on a budget travel plan, remember less is more!
Swap bulky items with miniature toiletries and travel-size products. Wear your heaviest clothing on the plane to save suitcase space. Besides, your years of traveling the world will teach you that often, you need less than you think.
Follow these packing tips every time you travel, and you'll save considerably on travel costs! The joy of travel is outside the luggage. It's in the journey, all the people you'll meet, and the experiences you'll have!
During The Trip — Getting Around
Overview of Public Transport System: Italy's public transport system is reliable and extensive, allowing you to travel the world of Italy conveniently. Metro services, buses, and trams are your best friends in cities like Rome and Milan. Knowing the routes could save you from unwanted surprises. Essential travel tip: Local transport apps are helpful travel resources and can make your commute easier.
Advice on Car Rentals, Taxis, and Ride-Sharing Services: Car rentals provide autonomy, but parking and traffic can be a hassle in major cities. Ride-sharing services and taxis are a click away and offer a convenient travel experience, albeit at a steeper price. If you rent a car, have a good travel insurance policy. Safety first; always adhere to travel safety tips.
Walking and Biking: Italy's beauty, history, and culture vibrate, making walking and biking pleasurable. Here's a great tip: Pack your travel pillow and water bottle and go on a walking tour of your city of choice, absorbing the deep-rooted history and meeting new people on your journey.
Local Customs And Etiquette
Guidance on Local Behavior, Dress Code, and Dining Etiquette: In Italy, the way you dress carries weight. Respectful attire (knees and shoulders covered, please!), especially when visiting sacred places like churches, is a must-follow travel tip. Dining leans on the formal side; take time to savor your meals. Don't hesitate to ask for directions; Italians admire attempts at understanding their customs.
Dealing With Tipping: Tipping is optional in Italy, as bills usually include service charges. However, leaving a couple of euros as a token of appreciation is an excellent tip. Before tipping extra, check your account to ensure you're paying enough.
Our top travel tips for solo adventures or family vacations aim to make your years traveling the world in Italy a cherished experience. So embark on your Italian escapade, prepared and savvy, ready to unravel Italy's magic. Buckle up. Your journey is about to begin!
Food And Drink
Famous Italian Dishes to Try: Experiencing Italy without tasting its culinary wonders would be a missed opportunity. Sample famous Italian dishes like Neapolitan pizza, lasagna, carbonara, and tiramisu for a hearty, indulgent culinary journey. Equally noteworthy is gelato, an Italian ice cream that is the perfect palate cleanser.
How to Order in Restaurants: When ordering, an essential travel tip is to follow the Italian meal structure: 'antipasto' (appetizer), 'primo' (first course, usually pasta or soup), 'secondo' (second course, the main dish), 'contorno' (side dish), and 'dolce' (dessert). Italians take time over their meals, lingering and enjoying their food. Embark on a good travel journey through Italian cuisine.
Drinking Age and Norms: In Italy, the legal drinking age is 18, and the culture around alcohol is relaxed. Wines are a dining staple—ask for a local recommendation when at a restaurant. Remember, drinking should complement the food, not overshadow it.
Shopping
Best Places for Shopping: Italy is a shopper's paradise, from Milan's designer boutiques to Florence's leather markets and Rome's Via dei Condotti. Our top travel tip: Don't skip the less touristy areas. They often offer unique finds and better prices.
Guidelines on Bargain and Haggling: Bargaining is different in Italy, especially in higher-end and branded stores. In local street markets, a little friendly haggling can sometimes get you a better deal—just keep it polite and respectful.
Whether you're a seasoned traveler or a newbie, these best travel tips will surely enhance your Italian discovery.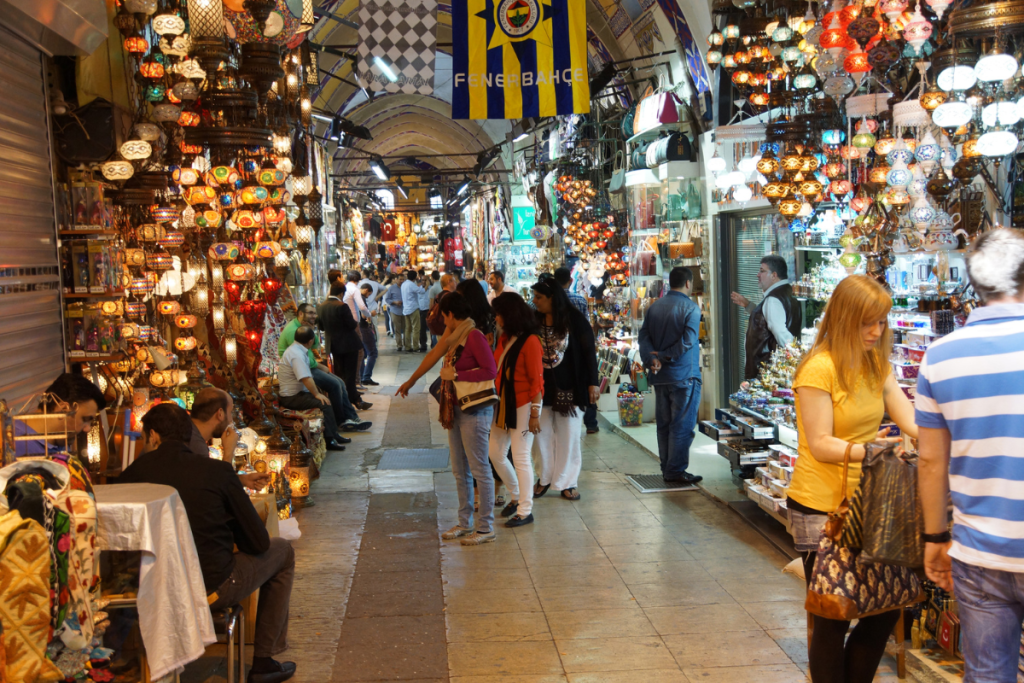 Key Attractions
Rome (The Roman Colosseum, the Vatican, and Other Historical Sites)
The eternal city of Rome, where you can travel around the world of ancient history, is teeming with crucial attractions. The Roman Colosseum, an impressive testament to Roman architecture, is a must-visit. An essential travel tip: Book "skip the line" tickets for a smooth experience. The next stop is Vatican City—home to St Peter's Basilica, the Sistine Chapel, and the Vatican Museums.
Remember, Rome wasn't seen in a day. Take your time to absorb the background of the city.
Florence (The Uffizi Gallery, the Duomo, and Other Renaissance-Period Sites And Museums)
The Uffizi Gallery, brimming with masterpieces by Botticelli, Michelangelo, and Da Vinci, is an art lover's dream. A short stroll away, the Duomo presents an unforgettable skyline view of the city. But your travel plans should continue. Museums and architectural wonders are aplenty.
Utilize travel resources online to find the best-timed entries and guided tours. Traveling the years of Renaissance history in Florence will be an enriching experience.
Remember, a well-planned travel experience takes you a long way in ensuring travel world-esque experiences, even in a single city. Travel tips and tricks, systematic packing, and a well-planned itinerary will help you travel like a pro.
Venice (Canals, Gondola Rides, and the Doge's Palace)
Venice, known for its labyrinth of canals, is a gem in Italy's crown. For the ultimate Venetian travel experience, indulge in a leisurely gondola ride. A good travel tip is to steer clear of gondoliers without licenses. After the gondola odyssey, make your way to the iconic Doge's Palace, bask in its architecture, and immerse yourself in its significant history.
Remember to pack a water bottle. Exploring Venice can be a delightful exertion.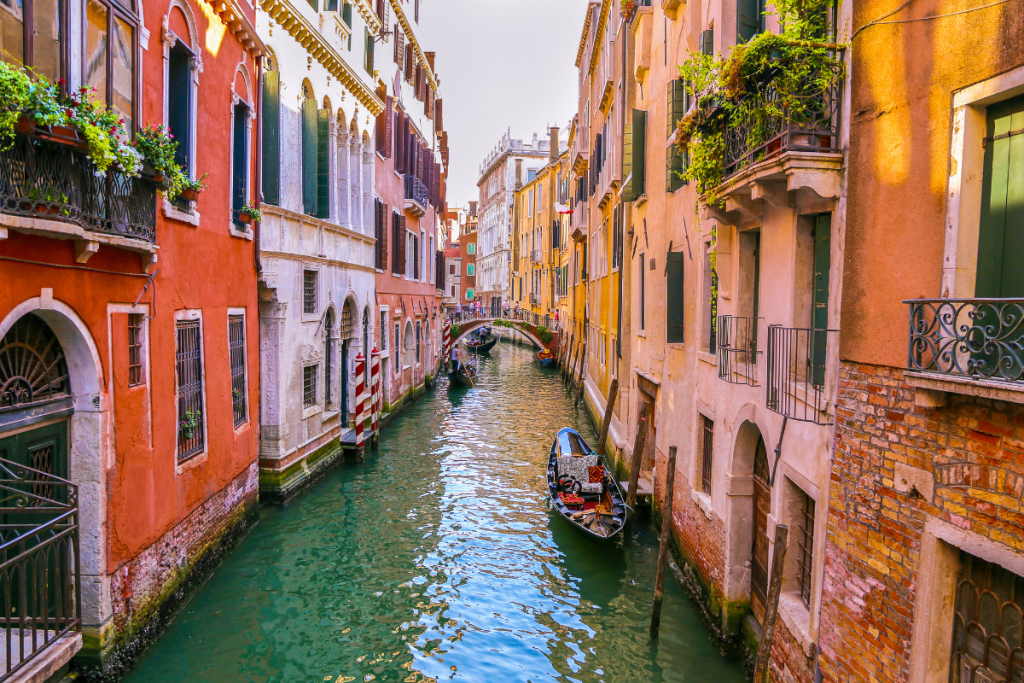 Other Cities
Italy isn't just Rome, Florence, or Venice. Cities like Milan, Naples, Sicily, Turin, and more are also rife with unique traits. For example, Milan — the fashion capital — with its Duomo. Naples serves the world's best pizzas, while Sicily is the land of azure coasts. In Turin, you'll find yourself in awe of the royal Residences of the Royal House of Savoy. Each has its charm that distinguishes it from the others.
One of the best travel tips? Don't rush. Rather than crossing places off your list, indulge in the city you are visiting. Whether it's taking a walking tour or stopping to ask for directions at a local shop, immersive travel is critical.
Happy exploring, traveler! This is just the start of your Italian vacation. The allure of Italy is such that it calls you back time and again. Buon viaggio!
Safety Tips For Staying Safe
Travel safety tips are crucial for anyone planning to travel the world. Italy is a safe destination, but traveling solo or otherwise doesn't hurt to be prepared. Here are some essential safety practices to follow:
Be aware of pickpockets, especially in crowded areas like tourist hotspots and public transit. A helpful travel tip is to always travel with your valuables secure.
Countersign every transaction. This is a great way to monitor your expenses while traveling.
Travel insurance is your ultimate travel buddy, and it can save you from unexpected travel costs.
If done suitable, years of traveling the world can help you develop a knack for spotting tricky situations.
Emergency Contacts And Assistance
This list of travel resources should be on each traveler's packing list. Should you need emergency contacts or assistance during your visit, keep these handy:
Police: 112
Ambulance: 118
Fire Brigade: 115
Embassy/consulate: Check for relevant contact details.
Consider adding these numbers to your phone contacts; they could be instrumental in an emergency.
This might feel overwhelming, but rest assured, these are just precautionary. The goal is to ensure your travel experience still needs to be improved. As the saying goes, "Prevention is worth a pound of cure."
As always, we believe everyone has the right to travel the world. Our travel tips and tricks are to help you make your way around the globe safely and smartly. Happy travels, and stay safe!We wish you a safe journey and a memorable travel experience in Italy. We hope that the background of the city you're visiting becomes your favorite travel photo in your collection. Travel the world because every city has a new adventure waiting for you.