Sedona, a transcendent utopia brimming with diverse landscapes, embodies the phrase "adventure awaits." Tucked away in the heart of Arizona, the beautiful and mystical Sedona awaits the adventurous spirit. Rich in history, unique in its geological formations, and brimming with awe-inspiring hiking trails, Sedona is a location that offers adventure-seekers the chance to explore its many hidden gems.
Let us walk you through some of our favorite spots in this mesmerizing destination.
Sedona's Natural Beauty
The journey of discovery in Sedona's pristine terrains reveals how adventure awaits at every corner. With many awe-inspiring natural treasures, you'll encounter an unparalleled vacation experience while basking in the vibrant hues of unique red rock formations, luxuriant forests, and breathtaking canyons.
A. Unique Red Rock Formations
The iconic red color splashed across Sedona's landscape lends an otherworldly aura to its distinct geological wonders. This picturesque red hue from iron oxide deposits exudes an ethereal charm, bringing the landscape to life. Among such famous formations are Bell Rock and Cathedral Rock, which punctuate the skyline magnificently and provide ample opportunities for exploration and wonder.
B. Luxurious Forests
As a testament to Sedona's diverse beauty, lush forests flourish alongside the signature red-rock formations. These verdant expanses contrast the warm, earthen hues that Sedona is predominantly known for. Revel in the rich tapestry of species – from the elusive peregrine falcon to the playful Abert's squirrel – as you quench your thirst for knowledge and experience amidst a thriving ecosystem.
C. Breathtaking Canyons
Carved into the landscape by ancient rivers, Sedona's canyons provide the perfect setting for unforgettable adventure-filled escapades. As you venture through these marvelous geological masterpieces like the Boynton Canyon and Fay Canyon, explore the nooks and crevices that define their impressive topography. With every twist and turn, you will unearth the richness of Sedona's geological history while simultaneously forging delightful memories.
At Rogue Travelers, we thrive on creating the ultimate adventure destination for all our guests, regardless of whether you're hiking through verdant forests, scaling majestic red rock formations, or traversing awe-inspiring canyons. Our experienced guides, equipped with knowledge and dedication, are committed to helping you maximize the fun as you embark on your journey to discover every perfect detail Sedona offers.
Seize the moment – adventure awaits in the heart of Sedona!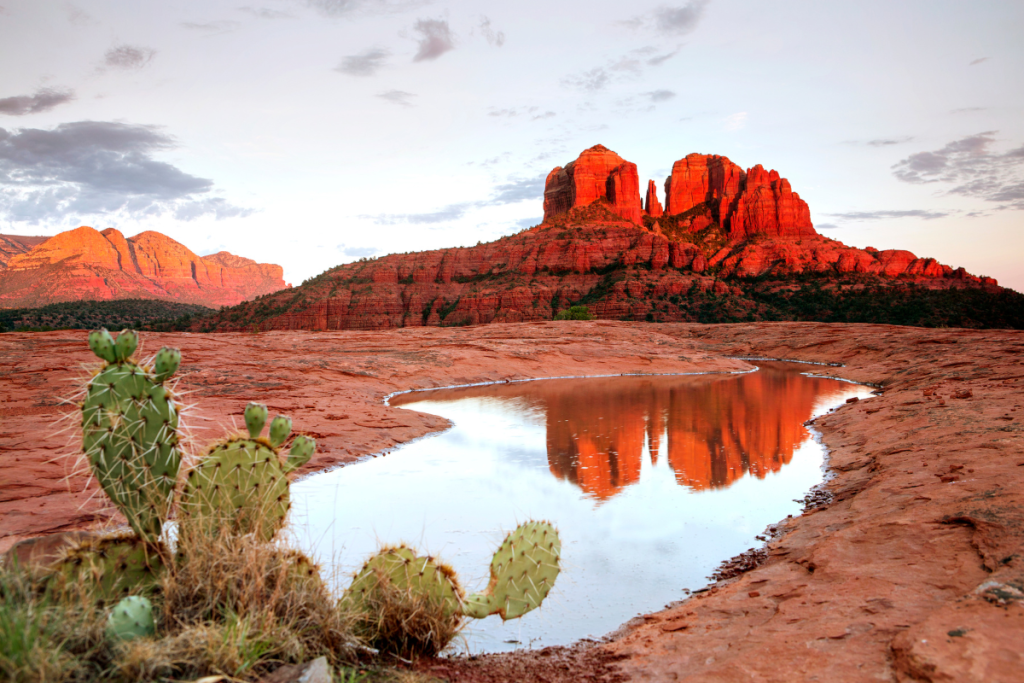 The Spiritual Aspect Of Sedona
Sedona's allure extends beyond its striking landscapes. The spiritual essence woven within its very fabric captivates travelers, beckoning them to embark on a self-discovery adventure. At the heart of this spiritual journey lie the enigmatic energy vortexes and the rich Native American influences, both with the power to touch your soul and add dimensions to your Sedona experience.
A. Energy Vortexes
The ethereal energy vortexes that abound in Sedona set the stage for an exquisite, holistic adventure. These vortexes are swirling centers of energy emanating from the Earth that possess the power to rejuvenate, heal, and inspire. Exploring these extraordinary phenomena allows you to experience unparalleled self-reflection as you walk or hike to the central vortex locations, such as Bell Rock and Airport Mesa.
B. Native American Influence
At every turn in Sedona, you'll find the land brimming with the history and beauty of Native American culture. Embarking on a journey through this heritage surmounts more than a getaway; it's an opportunity to appreciate and honor the wisdom of the past. Sacred sites in Sedona, like the Honanki Heritage Site and the V Bar V Heritage Site, provide a deeper connection to the land and an enriching experience for the entire family.
At Rogue Travelers, we're passionate about delivering transformative travel experiences. Our dedicated team of experts works tirelessly to plan and curate bespoke itineraries, blending adventure and spirituality. We take great pride in being the leader in providing meaningful experiences that ensure lasting memories.
We aim to provide a memorable adventure and foster community, embracing the land's essence and spirit. So, whether you're looking for an outdoor thrill, physical rejuvenation, or nurturing your soul, The Rogue Travelers is here to help you uncover the hidden gems of Sedona.
Welcome to the Rogue Travelers, where your Sedona dream will come true. Thank you for allowing us to be the heroes in your story. We are eager to embark on this lifestyle-enriching adventure with you. Get in touch with us to start planning your remarkable Sedona experience.
Outdoor Adventure Opportunities
Sedona's stunning landscapes are a playground waiting to be explored. Fields of red-rock formations juxtaposed against clear azure skies make for an unparalleled adventure playground. From thrilling hiking trails to riveting jeep tours and exhilarating mountain biking, here's a taste of how life outdoors unfolds in Sedona.
A. Hiking Opportunities
Imagine walking through a painting, every step bringing a new spectrum of colors and landscapes. That's the hiking experience in Sedona. Trails such as the Bell Rock Pathway and Cathedral Rock Trail each provide unique features and terrain types with varying difficulty levels, perfect for the beginner to seasoned hiker. Each trail is a journey of discovery, allowing you to create memories set against Sedona's magical backdrop.
B. Jeep Tours
For those seeking fun and adventure minus the exertion of hiking, jeep tours are a thrilling option. Offering a unique perspective on Sedona's picturesque terrain, these rides provide guests with fantastic photography opportunities and enriching insights from expert guides. Whether you are vacationing with family or seeking a romantic getaway, jeep tours provide unmatched experiences.
C. Mountain Biking
Sedona's landscape is a dream for mountain bikers, offering trails that cater to novice and experienced riders. Tracks like the Slim Shady and Chuck Wagon excel in beauty and challenge. Before you visit, it's worth checking the Sedona Mountain Biking Guide to learn about trail details and tips, ensuring a delightful ride through Sedona's striking scenery.
So, let's gear up for a destination more than a vacation spot. It's an experience of a lifetime. Let Rogue Travelers help you perfect your outdoor adventures in Sedona!
Hidden Gems
Sedona's allure transcends its famous landmarks. Often, the magic of this mesmerizing town resides in its hidden gems. These experiences accentuate the brilliance of Sedona. Welcome to Rogue Travelers' curated guide to unearthing the lesser-traveled paths and exploring the unbeaten track in this magical land.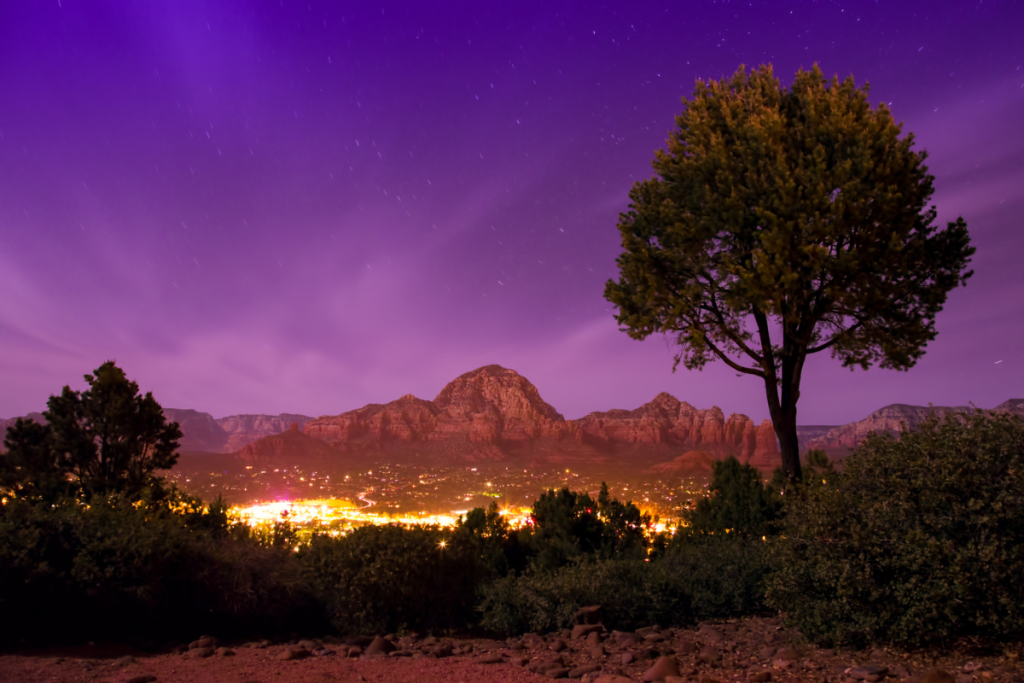 A. Lesser-Known Attractions
Amidst Sedona's red rock formations lie secluded spots offering peace and tranquility, free from the bustling crowds. Here are a few must-visit hidden attractions:
Palatki Heritage Site unveils prehistoric cliff dwellings and petroglyphs etched into the canyon walls.
Robbers Roost Trail: Readily accessible by high-clearance vehicles or a brisk hike, this hidden gem affords stunning views of the Red Rock Secret Mountain Wilderness.
Oak Creek Spire: A striking red rock formation, the spire towers over a peaceful creek, forming the perfect backdrop for a serene getaway.
B. Unique Activities
Sedona offers a range of activities that deviate from the conventional, igniting curiosity and evoking wonder. These unique experiences cater to adventurers of all types, whether you're looking for thrills or seeking tranquility:
Stargazing: Far from glaring city lights, Sedona's clear night skies provide a celestial canvas for astronomical exploration. Embark on a journey through the cosmos with guided tours ideal for families and passionate stargazers.
Hot Air Balloon Rides: Soar over Sedona's red-rock landscape aboard a hot air balloon ride, capturing breathtaking vistas and creating memories that will last a lifetime.
Spiritual Retreats: Unwind and engage in self-discovery by embarking on a spiritual retreat. Find the perfect balance between relaxation and deep introspection amid serene natural settings.
As you embark on this remarkable adventure, you'll forge connections with the land and its secrets, uncovering facets of Sedona that will linger in your heart long after your trip concludes. With a passion for creating inspiring journeys, The Rogue Travelers is here to ensure your 2023 and beyond Sedona adventure surpasses your wildest dreams. Get in touch to start exploring this captivating town beyond its famous attractions.
Happy Exploring!
The Sedona Travel Tips
Are you planning your upcoming adventure to Sedona? Perfect! At The Rogue Travelers, we harness our years of local knowledge and expertise to provide essential travel tips for making your Sedona experience the trip of a lifetime.
Best Time to Visit: Sedona mesmerizes all year round, with each season offering its unique flavor. However, considering a balance of comfortable weather and crowd levels, spring (March to May) and fall (September to November) are the optimal periods to visit. Check out When to Visit Sedona for an extensive guide on Sedona's seasons.
Local Customs: Respect the land in true Sedona spirit! Whether hiking, picnicking, or exploring the wild, practice 'Leave No Trace' principles, maintaining the pristine beauty the destination is famous for.
Recommended Attire: With an active outdoor life, Sedona calls for comfy clothes. Carry breathable clothing for hiking and layered pieces for varying temperatures, especially during the evening. Remember your hiking shoes!
Now, onto the all-important vacation checklist:
Hydration: The arid Desert climate makes staying hydrated paramount. Bring a reusable water bottle and refill it throughout the day.
Sun Protection: Sedona's sunny climate necessitates sunscreen, lip balm, sunglasses, and hats for substantial sun protection.
Outdoor gear: Visit equipped for your Sedona adventures. Hiking boots, backpacks, and binoculars for spotting wildlife are essentials for outdoor escapades.
Camera: Sedona's landscapes are nothing short of breathtaking. A camera is indispensable for capturing these memories – trust us; you'll thank us later!
Ready to embark on your perfect Sedona adventure? Let's make it happen together!
Sedona is much more than a travel destination or a resort getaway. It's a lifestyle that embraces outdoor adventures and relaxation in a single stroke of brilliance. Welcome to Rogue Travelers, where every plan is designed with a special touch, every itinerary tailormade to ensure you experience the heart of what Sedona truly has to gift you.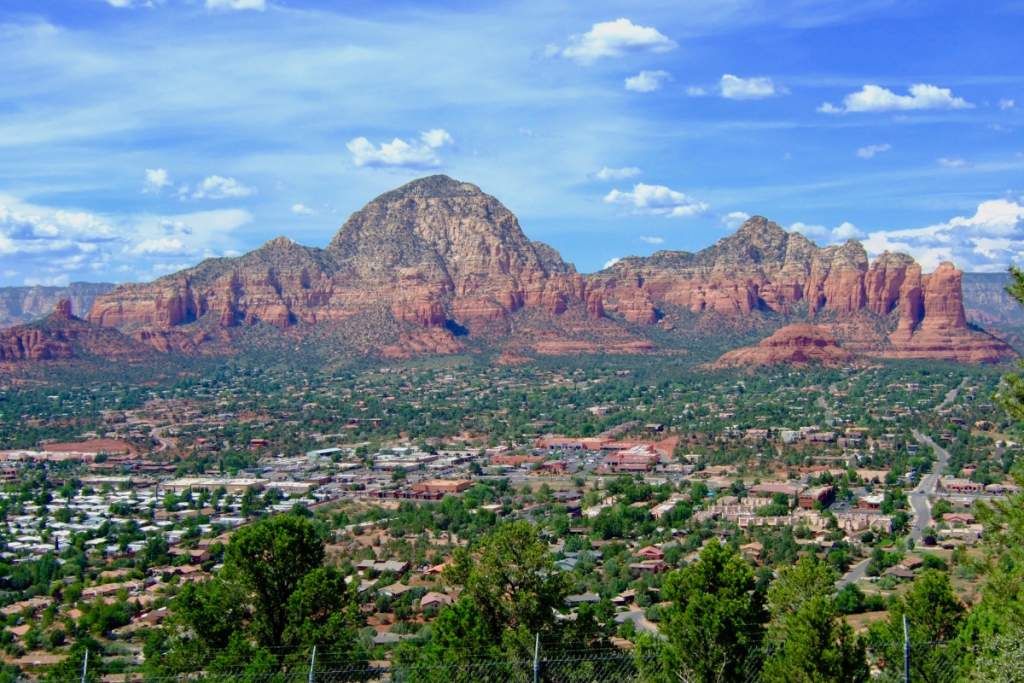 Whether it's a solo wander, a family adventure, or a friend's reunion, our staff ensures you get the most out of your travel. The upcoming years offer a blank canvas to fill with vibrant memories of adventure, leisure, and exploration.
Get in touch with us on our website, step into the magical tale of your Santana adventure, and let the Rogue Travelers guide you on this journey of a lifetime.