For adventure seekers, Europe offers an incredible array of outdoor experiences that are both memorable and exhilarating. Rich in natural beauty and full of thrilling activities, Europe is the ultimate destination for anyone looking to embark on the adventure of a lifetime. With an enticing selection of picturesque parks and breathtaking trails, Europe's wildest landscapes invite you to explore some of the most epic outdoor adventures around the globe.
The call of the wild is strong throughout Europe; from its stunning outdoor landscapes to the captivating allure of its hidden gems, there is an undeniable excitement that comes with exploring this continent. The thrill of adventure awaits in Europe as you brave its diverse terrains and discover its mysterious beauty, encountering worlds unlike anything you've ever known.
This article will provide an overview of Europe's top outdoor parks and trails, showcasing the best (and sometimes most challenging) ways to experience the continent's natural wonders. Whether your idea of adventure involves a heart-pounding hike up a steep mountain trail, wildlife encounters while fishing in a pristine river, or settling down by a campfire to marvel at the stars, Europe has something to offer that will quench your thirst for the great outdoors.
Unique Outdoor Activities
Consider Europe's natural wonders and test your adventurous spirit with these exciting exploits.
Winter Sports
Winter in Europe unveils a magical landscape ripe for exploration and adventure.
1. Dog Sledding in Norway
Cruise through Norway's snowy fjords atop a sled pulled by robust huskies. It's a breathtaking ride across the pristine, icy wilderness, where you'll discover a peaceful tranquility only punctuated by the patter of dog paws and the swish of the sled.
2. Ice Climbing in France
In the shadow of Mont Blanc, Chamonix offers exceptional ice climbing for those seeking an adrenaline rush. Ascend shimmering frozen waterfalls that reflect the winter sun in many colors.
3. Snow Kiteboarding in Switzerland
Harness the power of the wind with a snow kite and glide through Switzerland's powder-filled valleys. Adventure and scenic vistas from your mountain board at every turn as the challenging Alpine winds propel you.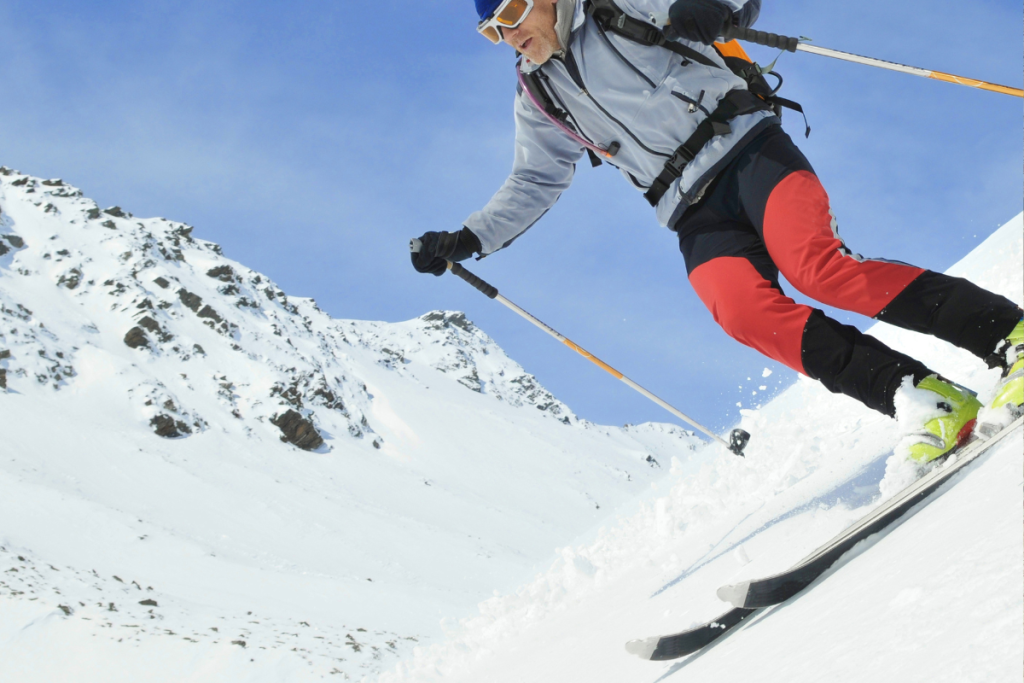 Summer Adventures
Experience the thrill of water and rock as Europe's great outdoors beckon in the summer.
1. Swimming in Iceland's Geothermal Pools
Rejuvenate yourself in Iceland's geothermal pools. The heated Blue Lagoon's mineral-rich waters offer warmth amid the cool summer breeze, offering a unique juxtaposition of nature's contrasts.
2. Cave Diving in Italy's Sea Caves
Explore the underwater labyrinths near Gargano and Sardinia, some of Italy's best-kept secrets. Dive into the azure waters and swim amid brilliant marine life, navigating through mystic caverns illuminated by streaks of sunlight from above.
3. Rock Climbing in Spain's Costa Blanca
Confront the majestic limestone cliffs of Spain's Costa Blanca. Every grasp and foothold promises exhilaration against endless panoramas of the Mediterranean Sea. Just remember to hit the trail and return to base safely!
Europe's many outdoor adventures invite you to bike, hike, swim, climb, relax, and explore the great outdoors. So pack your bags, gather your spirit of experience, and start planning your European outdoor vacation!
The Western Europe — Places To Consider
Experience the epitome of outdoor adventure as we journey through Western Europe's captivating wilderness and embrace the ultimate exploration.
The Alps HotSpot Location
The Alps, Europe's highest mountain range, deliver dreamlike landscapes and abundant recreational opportunities. Whether you're a seasoned hiker or an adventurous beginner looking for a journey to remember, the three spots here – Mont Blanc, Matterhorn, and Jungfrau & Eiger – will win your heart.
1. Mont Blanc, France
Mont Blanc, majestic and peaceful, is the highest summit in the Alps. Standing at 4,808 meters above sea level, this 'White Mountain' offers stunning views, biking trails, and a variety of hikes. From a pleasant stroll to a challenging mount, the choice is all yours!
2. Matterhorn, Switzerland
Matterhorn, a rough diamond rising to the heavens, is nothing less than a spectacular site. Don't just mountain bike in Matterhorn; dance with the clouds in this sky-piercing peak. Fall in love with the tranquil scenery as you traverse this Swiss attraction.
3. Jungfrau & Eiger, Switzerland
Jungfrau and Eiger, siblings of the Swiss Alps, present unique and abundant beauty. Hit the trail leading to these sibling peaks and surround yourself with year-round beauty, be it a blanket of snow or a burst of alpine wildflowers. Quiet, pristine, and breathtaking, Jungfrau and Eiger are no less than an outdoor paradise.
The Scottish Highlands
The Scottish Highlands. It is remote, rugged, and a place that makes you feel alive. We explore the top three stunning destinations: Isle of Skye, Glencoe, and Ben Nevis.
1. Isle of Skye
The Isle of Skye lures explorers with its enthralling landscapes. Home to historic castles, quiet beaches, and scenic hikes, this island offers something for every adventurer. Explore the Neist Point Lighthouse, hike the Quiraing, or simply bike around the island. Skye is a destination to discover, unravel, and cherish.
2. Glencoe
Glencoe, a broodingly beautiful glen, presents the best of the outdoors. Every turn within Glencoe takes you on a scenic journey of undulating trails, gleaming lakes, and bottomless valleys. Behold the grandeur of the Three Sisters, experience a variety of birds and wildlife, and let your mountain bike guide you through this stunning Scottish gem.
3. Ben Nevis
Luring climbing enthusiasts, Ben Nevis, the tallest peak in Britain, is packed with outdoor adventure. Whether you're advancing through the Pony Track or challenging yourself on the North Face, Ben Nevis sets the stage for a memorable escapade in the Highlands.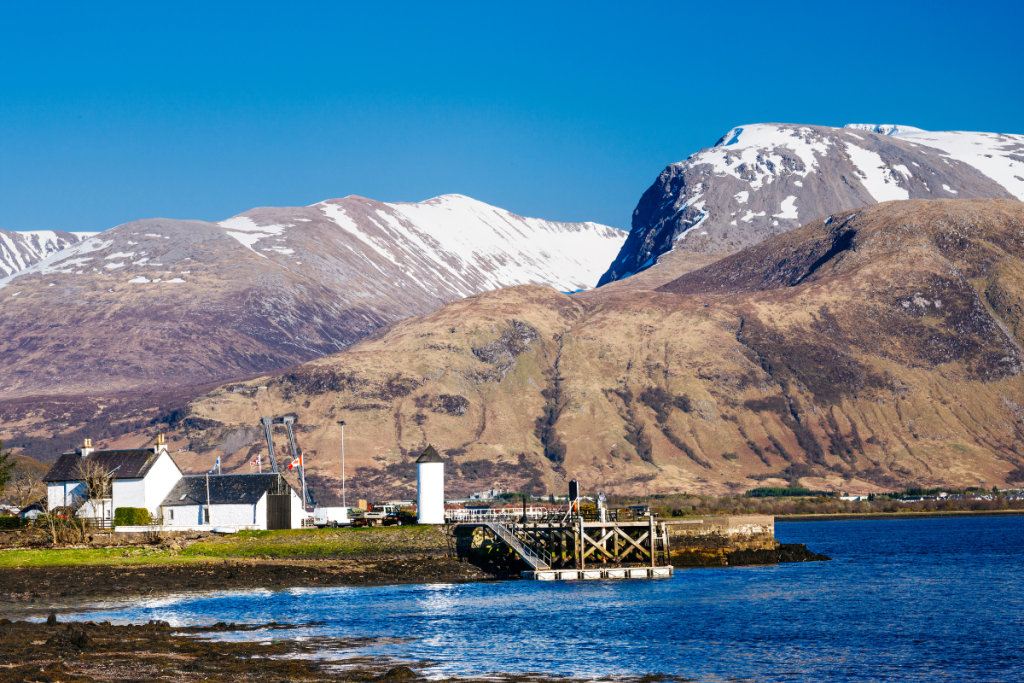 Europe Atlantic Coast
Drifting to the edge of Europe, the Atlantic Coast awaits the Cliffs of Moher and Dingle Peninsula in Ireland and La Côte d'Opera in France. Simply breathtaking!
1. Cliffs of Moher, Ireland
A survey from Ireland's most iconic site, Cliffs of Moher, for awe-inspiring views that strike a chord in every soul. Craggy, majestic, and alive with a cacophony of seabirds, these cliffs are a sight. Feel the rush of the salty sea air as you explore the pathways that edge the cliffs.
2. Dingle Peninsula, Ireland
Winning hearts with charming villages, historic sites, and beautiful beaches, the Dingle Peninsula is an outdoor enthusiast's haven. Cruise around Slea Head Drive, kayak in Dingle Bay or trek through the lush hill trails. Dingle is the flawless blend of tranquility and adventure.
3. La Côte d'Opéra, France
La Côte d'Opera calls out to the beach lovers for coastal strolls, surf breaks, and magical sunsets. Take a relaxing bike ride along the coastline or capture captivating landscapes with your lens. With every tide, La Côte d'Opera beckons for a breezy escape.
Western Europe's top outdoor adventure destinations are expecting your visit – are you ready? The adventure is endless, from the towering summits in the Alps, the mysterious Highlands, and the rolling Atlantic waves. Start planning your unforgettable journey today!
Eastern Europe: Land of Natural Wonders
Eastern Europe's landscapes present many opportunities for intrepid travelers seeking captivating outdoor adventure experiences.
A. The Carpathian Mountains: Peaks of Intrigue
The Carpathian Mountains stretch across several Eastern European countries, offering breathtaking vistas, challenging hikes, and plenty of outdoor activities.
Tatra National Park, Poland & Slovakia
Discover the pristine beauty of the Tatra Mountains in Tatra National Park, straddling both Poland and Slovakia. Hiking trails wind through pine forests, high alpine meadows, and glacial lakes, providing unforgettable outdoor adventure opportunities.
Rila & Pirin Mountains, Bulgaria
Bulgaria's Rila and Pirin Mountains are a haven for hikers, with trails that lead to monasteries, caves, and dramatic rock formations. The iconic Seven Rila Lakes are a stunning sight every adventurer should have on their bucket list.
Piatra Craiului National Park, Romania
Step into the wild and tackle impressive limestone peaks and ridges. Home to unique flora and fauna, this park offers a window into Romania's diverse wildlife while providing thrilling hikes and outdoor pursuits.
B. The Danube River & Delta: Adventures Flow Eternal
The mighty Danube River and its unique delta are packed with outdoor adventure, offering sailing, fishing, and hiking opportunities punctuated by fascinating cultural experiences.
Budapest, Hungary
Explore Budapest, a city steeped in history and architectural beauty, while bisected by the enchanting Danube River. Adventurers can hike up Gellért Hill, relishing panoramic views of the city, or sail down the river, absorbing the scenic and urban landscapes this European gem offers.
Iron Gates Natural Park, Romania
Head to the Iron Gates National Park in Romania, where the Danube River carves through the mountains, creating dramatic gorges and picturesque valleys. Outdoor enthusiasts will find a variety of activities, including boating, fishing, and riverside camping — all while surrounded by stunning views.
The riches of Eastern Europe's outdoor adventure opportunities lie in its diverse landscapes, from lush forests and towering mountains to the winding waterways of the remarkable Danube River. Every trail, park, and river excursion offers an unforgettable experience, cultivating memories to last a lifetime. Discover the magic of Eastern Europe and leave no stone unturned in your quest for outdoor adventure.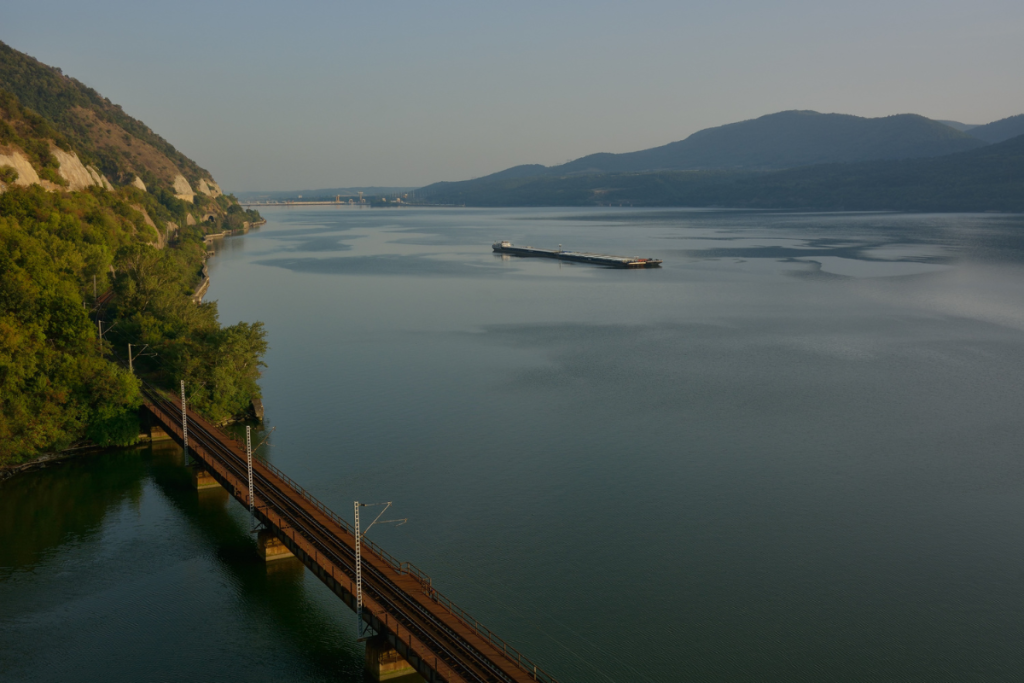 C. Scandinavia
Venture off the beaten tracks, hit the trail, and dive into the allure of untouched Scandinavia. Renowned for its majestic mountains, stunning lakes, and recreation-packed forests, Scandinavia is an outdoor adventure enthusiast's dream come true.
Swedish Lapland
Swedish Lapland is renowned as a spectacular haven for outdoor enthusiasts, creating a beautiful fusion of sublime landscapes and captivating activities that ensure unforgettable moments. This northernmost region of Sweden, spreading across the Arctic Circle, is a treasury for nature lovers and adventure seekers.
Summer visitors can behold the spectacle of the midnight sun, where the sun doesn't set for several weeks. Winter guests can enjoy the ethereal beauty of the Northern Lights.
Rich in Sami culture and history, it presents an open window to dive into indigenous traditions, vibrant folklore, and local gastronomy. This magical land is the home of the reindeer, an animal intricately linked to the life and livelihood of the Sami people, which adds another layer to the cultural exploration.
Let's discover more of the mesmerizing beauty of Swedish Lapland with a look at two of its crowning jewels.
Abisko National Park
Tucked away in Swedish Lapland, Abisko National Park is a prominent ecotourism destination that invites year-round exploration. The park provides an exciting arena for hikers, skiers, and bird watchers. As a visitor, you'll feel enthralled by the vast expanse of untamed wilderness, panoramic mountain vistas, and pristine lakes.
Additionally, Abisko National Park is known as one of the best places in the world to observe the magical Auroras or Northern Lights. The crisp air, minimal light pollution, and specific microclimate increase your chances of witnessing this breathtaking natural light display.
Kungsleden Trail
Also known as 'The King's Trail,' Kungsleden is one of the world's most famous hiking trails. Stretched over 270 miles through some of Sweden's most beautiful and remote landscapes, this trail has rolling hills, tranquil lakes, alpine moors, and majestic mountains. The varied terrain ensures every step along this trail is engaging, whether you trek in summer or ski during winter.
These exceptional destinations together encapsulate the enchanting allure of Swedish Lapland, a region that will capture your heart and inspire countless memories. As you plan your visit here, you're not merely setting your sights on a location; instead, you're embarking on an adventure that seamlessly blends majestic landscapes, exhilarating activities, and intimate cultural interactions. Swedish Lapland is calling — are you ready to answer?
D. Norwegian Fjords
Jetting over to Norway, we find ourselves amid nature's most dramatic creations – the Norwegian Fjords.
Geirangerfjord
Deemed as a UNESCO World Heritage Site, Geirangerfjord is a breathtaking encounter. Venture through its steep mountains; hike for a panoramic view of the fjord, cascading waterfalls, and abundant wildlife. A kayak tour lets you experience the grandeur from a unique perspective. Mountain biking along the rugged ridges builds everlasting memories.
Nærøyfjord
Much like its sibling fjord, Nærøyfjord, the narrowest fjord in Europe, also bears the UNESCO World Heritage Site title. Don't let its narrowness deceive you, for it's packed with downtown villages, scenic trails, historic sites, and plenty of wildlife. Hop on a bike or paddle on a kayak; every recreation leaves a distinct imprint.
E. Finnish Lakes & Forests
Finland embodies natural beauty, the land of a thousand lakes and mystical forests.
Nuuksio National Park
Just a stone's throw away from Helsinki, the Nuuksio National Park envelops you in tranquillity. Paddle across serene lakes, walk, or bike through dense forests, bringing you close to Finnish wildlife. The park offers campsites for those wishing to stay in this peaceful setting overnight.
Päijänne Archipelago National Park
Päijänne Archipelago National Park embodies the essence of Finland, with its expansive lakes, dense woodlands, and a one-of-a-kind island chain. Experience a serene voyage on a boat, discover the various islands, or journey via a picturesque bike trail throughout the park. The area is teeming with wildlife; you might even catch sight of an eagle soaring overhead.
Your adventure is just beginning at the gateway to Scandinavia's enchanting outdoor realm. Your subsequent escapade is merely a click away – now is the time to start planning your visit to these fascinating shores. As you embark on each new adventure within this rich landscape, a part of Scandinavia will remain in your heart.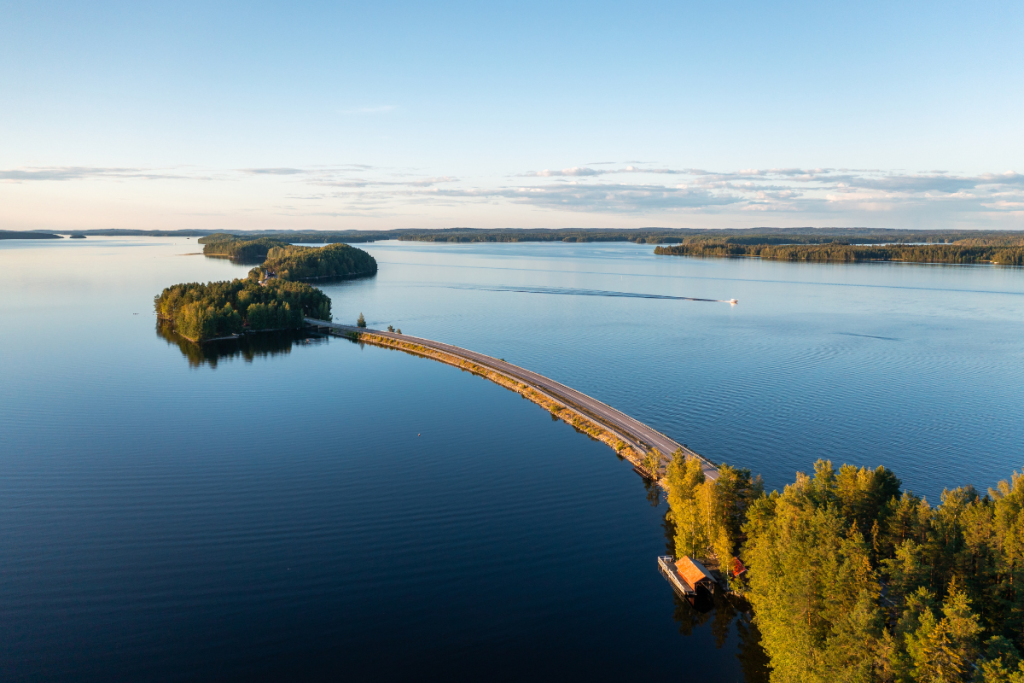 Mediterranean: The Ultimate Outdoor Wonderland
Immerse yourself in the charming Mediterranean landscape, where each location offers a unique blend of outdoor adventure opportunities, picturesque scenery, and vibrant culture. From the mystical Greek Islands to the rugged Spanish coasts and Italy's breathtaking coastal gems, embarking on an adventure in the Mediterranean region promises lasting memories.
Greek Islands: Nature's Wonders
The scenic Greek Islands mesmerize with their pristine beaches, historical landmarks, and significant outdoor activities.
Santorini
Iconic and exquisite, Santorini welcomes outdoor enthusiasts with open arms. Hike from the beautiful village of Fira to stunning Oia, where the idyllic caldera view sweeps you off your feet. Discover Santorini's outdoor charm and indulge your adventurous spirit with activities like scuba diving, sailing, or horse riding.
Create
Graced with sheer natural beauty, Crete presents an array of outdoor recreation. Explore the marvels of Samara Gorge, a famed 16 km hike through the most immense gorge in Europe, or traverse the Cretan landscape, rich with trails suitable for trekking, mountain biking, and rock climbing.
Corfu
A lush paradise, Corfu is a haven for outdoor enthusiasts. Paddle along the island's picturesque coastline, hike the Corfu Trail, or explore hidden waterfalls within verdant forests. The island's blend of crystal-clear waves, green mountains, and charming villages create unforgettable Corfiot outdoor experiences.
Spanish Coasts & Mountains: Heaven Unbound
Explore the Spanish coasts and mountains to unlock access to outdoor adventures that genuinely captivate the senses.
Costa Brava
The ruggedly beautiful Costa Brava coastline boasts various outdoor activities waiting to be discovered. Navigate the numerous hiking and biking trails, traverse the coastal paths, or embark upon thrilling watersports experiences in the crystal-clear Mediterranean Sea.
Picos de Europa National Park
Picos de Europa National Park is a treasure trove of outdoor adventure potential. Enjoy days brimming with activity, from canyoning and trail running to mountain climbing, or explore the park's rich wildlife and dazzling waterfalls. The panoramic views alone are worth the visit.
Italy's Amalfi Coast & Tuscany Region: Unforgettable Beauty
Wrap yourself in the enchanting allure of Italy's Amalfi Coast and Tuscany region, where every corner presents its unique magic and charm.
Cinque Terre
Experience the stunning allure of Italy's coastal expanse in Cinque Terre, a striking array of five vibrantly colored hamlets between the shimmering, azure waves and the terrace-adorned cliffs. Trek the panoramic paths uniting these villages, bathe in the serene coves or admire the time-honored architecture rich in history.
Val d'Orcia & Chianti
Tuscany's enchanting countryside offers more than vineyards and picturesque vistas; it presents a collage of captivating landscapes and thrilling outdoor endeavors. Stroll through charming hilltop villages, trek along time-honored pilgrimage routes, or rent a bike to course through winding roads amidst olive groves and sprawling vineyards.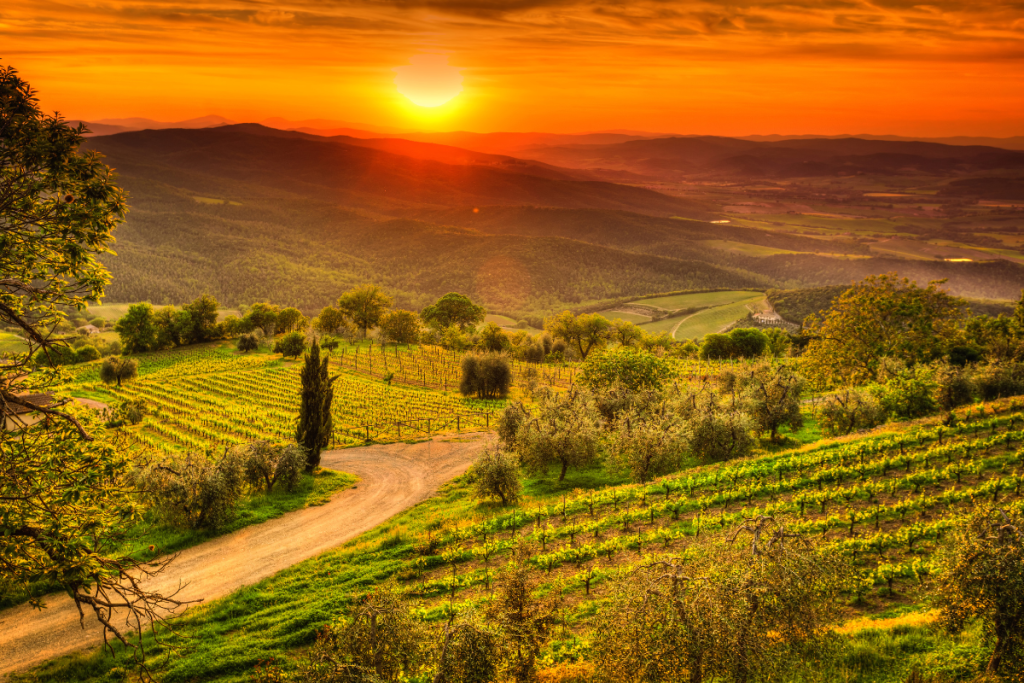 Each Mediterranean gem beckons adventurers to embark upon unforgettable exploits, presenting boundless opportunities for extraordinary outdoor experiences. Engage with the captivating terrain, immerse yourself in diverse escapades, and forge memories that will endure long after your voyage. The Mediterranean awaits, opening its doors to outdoor marvels ripe for exploration.Europe is vast, its beauty is boundless, and its secrets await your exploration. Wander through the downtown streets, hike up towering mountains, or locate hidden waterfalls. With every activity enjoyed in Europe's great outdoors, you'll carve out a piece of this vast landscape in your heart and soul.