When it comes to exploring America, the possibilities seem endless. From the sun-soaked beaches of Hawaii to the snow-capped mountains, the USA is a diverse land ripe for discovery. Away from the typical tourist areas, there's a world unseen and untold – sometimes wild, often wonderful, and always unique.
Here, we focus on seven exclusive guided tours that reveal a different side of America.
1. Guided Tours USA: Hawaii's Hidden Valleys
At Rogue Travelers, we believe that the best way to witness the rich tapestry of America's landscapes is by venturing off the beaten track. Our unique USA tour packages showcase this spirit: like the breathtaking journey into Hawaii's hidden valleys, a gem from our collection of tours in the USA.
Traverse untouched trails, behold the grandeur of majestic waterfalls, and immerse yourself in the intoxicating ambiance of the Pacific's paradise. While the immaculate coastline poses as a visual treat, the nightlife serves a blend of cultural fervor.
Our tour guide ensures every traveler is well-equipped. Here's a quick packing guide:
Quick-drying clothes for those unexpected plunges
Essential self-care items and medicines
Portable chargers to ensure that no scene goes uncaptured
A light, comfortable backpack for seamless travel
We want this to be your perfect trip. Hence, travel tips range from:
Checking weather conditions beforehand
Respecting local customs to enrich your travel experience
Keeping backup documents for security
Safeguarding valuables
For smooth air travel, adhere to the 3-1-1 rule, dress comfortably, stay hydrated, take frequent walks, and pre-plan airport transport. With Rogue Travelers, you get insightful local expertise unveiling the USA's hidden gems, natural wonders, and culturally diverse cities.
Finally, don't forget to enjoy a vibrant Luau, the heart of beautiful Hawaii Island's nightlife, while respecting the local customs. So, what are you waiting for? Buckle up and book your United States tour today with Rogue Travelers. Discover Hawaii like never before!
2. United States Tour: Louisiana Bayou Boat Tour
Venture into the heart of Southern charm with our amazing Louisiana Bayou Boat Tour. The Rogue Travelers' guided tour promises you an immersive USA tour, far from the ordinary excursion. Explore the marshy waterways, rich local flora and fauna, and captivating Cajun culture. Here's a life beyond the canyon and coast that blooms in the depths of the enchanting swamps!
Our tour guide will walk with you, ensuring your expedition is trouble-free. Here's a quick packing guide to help:
Wear quick-drying clothes for those spontaneous bayou dips.
Carry self-care items, medicines, extra clothes, and a can of bug spray.
Equip yourselves with portable chargers, superb for swamp-side photo-ops.
Pack all the above in a backpack for easy travel.
Navigate through the waters smoothly with our great travel tips:
Always check the local weather conditions in advance.
Engage with local customs, enhancing the authenticity of your tour.
Have backup documents on hand for unforeseen circumstances.
Ensure the security of valuable possessions.
For a fluid flying experience, remember these points:
Online check-in saves time; use it!
Dress comfortably; hydration is crucial.
Stretch frequently during the flight, avoiding cramps.
Pre-plan your airport transport.
Our tour operators have precisely curated the Louisiana Bayou Boat Tour, maximizing your thrilling bayou escapade. Here, on the unseen trails of the United States, awaits an experience you'd always cherish. Book your United States tour today and commence an adventure into the unknown!
3. Guided Tours USA — Sedona's Psychic Vortex Tour, Arizona
Ignite your inner explorer with our Sedona's Psychic Vortex Tour, an exquisite addition to our USA tour packages. Deep within the arid landscapes of Arizona, beyond the Grand Canyon National Park, await energy centers bursting with paranormal activity. This USA-guided bus tour curated by Rogue Travelers leads you directly into these whirls of spiritual energy.
For the perfect travel experience, heed to our packing guide:
Embrace the desert heat in sturdy shoes and breathable clothing.
Pack a water bottle, sunblock, and hat for the intense sunlight.
Carry essential medicines and portable chargers.
A lightweight, comfortable backpack is highly recommended.
Travel tips include:
Check the local weather conditions.
Familiarize with and respect Sedona's spiritual customs.
Backup documents are a must-have.
Secure your valuable possessions at all times.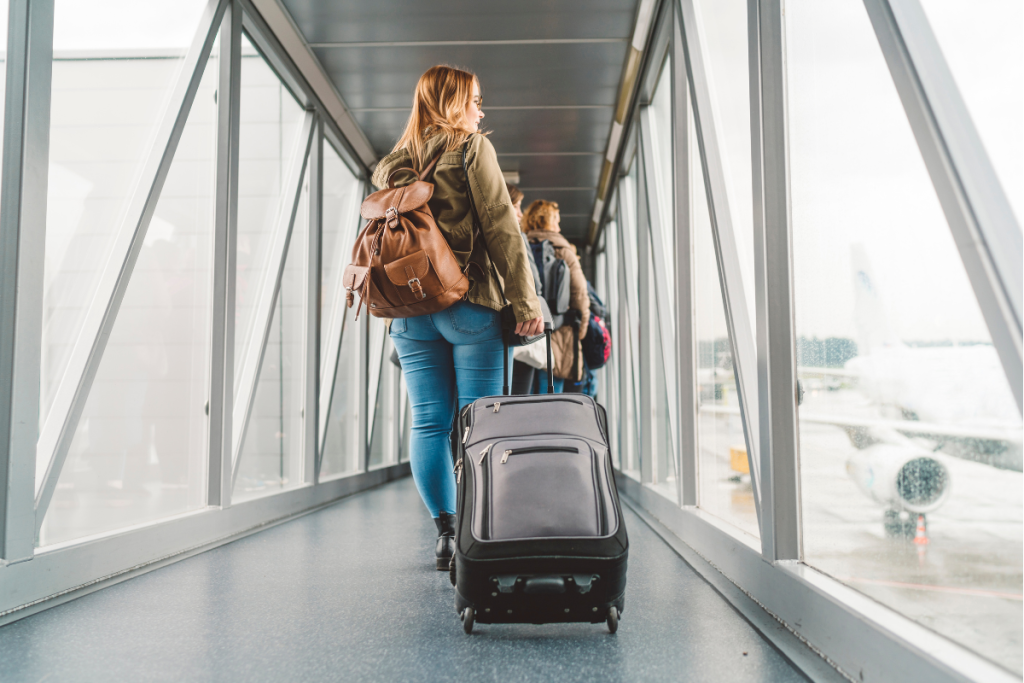 Some flying tips for this not-to-be-missed travel:
Check-in online to save time at the airport.
Dress comfortably, stay hydrated, and stretch periodically during your flight.
Consider booking airport transport in advance.
We invite you to explore Sedona's stunning scenery and mystical vortexes, where spirituality meets natural wonders. Our skilled tour directors ensure each traveler gets the most out of this adventure. It's time to book your unique guided tour today and step into the unknown with Rogue Travelers!
4. Guided Tours USA — UFO Watchtower Tour, Colorado
Broaden your horizons with our extraordinary UFO Watchtower Tour in Colorado. As part of our USA guided tour packages, 2023 and Beyond unveils an unconventional adventure that takes place under the night sky far beyond national park boundaries. Watch for unidentified flying objects from well-known observation points, guided by your skilled tour guide who spins intriguing extraterrestrial tales.
For your out-of-the-world excursion, follow our packing guide:
Warm layers and comfortable shoes for chilly nights
Essential torchlight, spare batteries, portable chargers
A soft cushion for comfortable stargazing
Essential self-care items and medicines
Let us expedite your journey with these travel tips:
Always check the local weather forecast
Respect the tour operator's advice and guidelines
Keep backup copies of important documents
Secure your valuable items
And for a smoother air ride, keep these in mind:
Go for online check-in to avoid queues
Dress comfortably for the flight
Remember to hydrate and move around during the flight
Consider pre-booking airport transfers for convenience
By offering an unusual, celestial perspective, our UFO Watchtower Tour invites you to gaze at the endless expanse of the universe. So come, step into the intriguing and mysterious world of UFO sightings. Book your United States tour today with Rogue Travelers and begin your journey into the unknown!
5. Guided Tours USA — Maine's Lighthouse Tour
Discover the guiding lights of the Atlantic with our Maine's Lighthouse Tour. This highly recommended USA guided bus tour introduces you to the beautiful lighthouses dotting the rugged Maine coastline. You'll enjoy breathtaking panoramic views, get close to these iconic structures during sightseeing excursions, and learn about their fascinating histories from experienced tour directors.
Packing Guide:
Comfortable walking shoes and rainproof clothing.
Sunscreen, sunglasses, and hats.
Compact binoculars for close-up views.
Portable chargers and a backpack.
Travel Tips:
Check the local weather before visiting.
Don't forget your camera for capturing stunning scenery.
Follow your travel guide's instructions and respect the monuments.
Flying tips:
Opt for online check-in to save time.
Dress in comfy layers; airplanes can be chilly.
Hydrate well and stretch during your flight.
Your perfect trip to America's national gems awaits! As part of our USA tour packages, customers who've experienced this tour highlight it as among the 10 best tours in the USA. Grab the opportunity to book your United States tour today with Rogue Travelers and immerse yourself in the majestic beauty of Maine.
6. Guided Tours USA — Underground City Tour, Seattle
Descend Seattle's urban veneer for an unconventional adventure through time with the Underground City Tour. This United States tour slated for 2023 and Beyond reveals the city's hidden past, where antique storefronts and sidewalks exist beneath present-day Seattle. Our dedicated tour guide walks you through these unique buried remnants, enriching your journey with history and intriguing tales.
The Packing Guide for this fascinating excursion includes:
Flashlight for the dimly lit areas.
Comfy shoes that are suitable for uneven terrains.
Light jacket as underground temperatures can be chilled.
Camera to capture the time-worn antiquities.
Helpful Travel Tips:
Always respect the instructions of our tour operator for safety.
Stay aware of your surroundings due to uneven ground.
Avoid touching delicate artifacts.
To ensure a smooth flight experience:
Arrive early to the airport to avoid rush.
Dress comfortably for your flight.
Rehydrate and stretch your muscles inflight.
Our Underground City Tour, Seattle, offers a guided tour remarkably off the beaten path. Encapsulate your United States Tour with this subterranean time capsule— book with Rogue Travelers today and explore an extraordinary dimension of Seattle's history.
7. Guided Tours USA — The Ghost Town Explorer, Nevada
Venture into Nevada's timeless corners with our guided tour, The Ghost Town Explorer. Get back in time to the Wild West and explore the whispering remnants and eerie silence of Nevada's abandoned mining towns. Our expert tour guide will regale you with captivating tales of fortune, survival, and eventual oblivion on this unique United States tour planned for 2023 and beyond.
Packing Guide for this unforgettable journey:
Comfortable hiking boots.
Weather-appropriate attire.
Water, hats, and sunscreen for the desert climate.
Camera to capture haunting landscapes.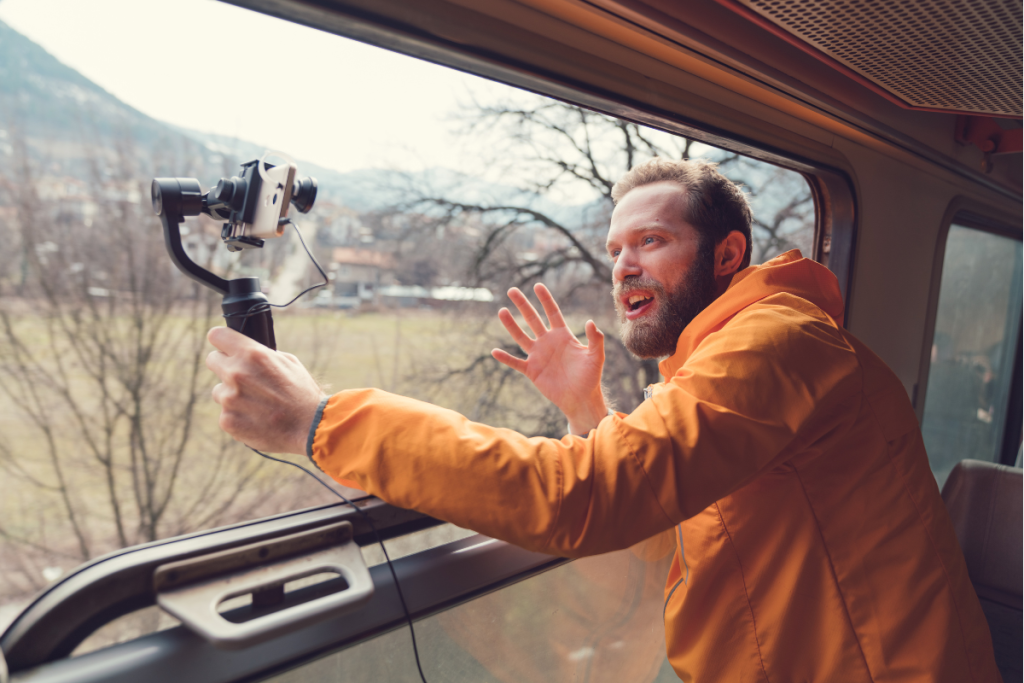 Travel Tips:
Follow guidance from the tour operator during exploration.
Preserve the sites; don't take 'souvenirs'.
Hydrate frequently due to the dry climate.
For a comfortable flight:
Arrive early at the airport to navigate security.
Wear comfortable clothing.
Drink plenty of water to counteract cabin dryness.
The Ghost Town Explorer, Nevada, draws you into an unforgettable reality of forgotten eras. This isn't your run-of-the-mill tourist experience. Book your place on our United States Tour and fully immerse yourself in America's mesmerizing past with Rogue Travelers.