If you're a genuine nature and sea lover, perhaps nothing is more significant than choosing the right tour company when planning your next adventure. A good tour company can make all the difference between a spectacular, unforgettable experience and a trip filled with disappointments.
But how do you ensure the company you're considering checks off all your boxes? Here's a comprehensive guide to help you choose the right tour company for all your nature and sea adventures.
1. Choosing A Tour Operator – Check Their Expertise On Your Destination
A fulfilling exploration depends on the expertise of the tour operator you choose. To truly appreciate and immerse yourself in your destination, it's essential to pick a tour company knowledgeable about the best routes and hidden gems. Here's why the expertise of your chosen guided tour company matters:
Importance of the company's comprehensive knowledge of the chosen destination: A vacation can be full of surprises, and having a tour operator well-versed in the locale means a true expert will guide you. They'll ensure that you experience the best their destination has to offer.
Advantage of knowing the best routes: Armed with local insights, a reputable company like Rogue Traveler ensures smooth navigation even off the beaten path. Say goodbye to roadblocks, traffic, and confusing maps; they've got your back.
Hidden gems: Uncover lesser-known spots and experiences that only a well-connected operator could reveal. This distinguishes a true holiday from a run-of-the-mill vacation.
Remember, the right guided tour company turns your vacation into an unforgettable adventure. Whether you're embarking on a small group tour in 2023 and beyond or seeking that perfect itinerary for top-notch accommodation, choosing a company with extensive local knowledge guarantees you the trip of a lifetime. The world is your oyster and our passport to incredible discoveries!
2. Choosing The Right Guided Tours Company: Reputation And Reviews
We naturally gravitate towards things with solid reputations. This is no different when charting the course for your dream adventure trip. A guided tour company's reputation can make or break your experience. Here's why:
Significance of company's reputation: Established tour companies with accolades and glowing reviews have proven they can offer the best tours. Match their reputation with your preferred tour type, such as family, adventure, or senior travel. They've done half the work for you!
Reading reviews and feedback from previous customers is like chatting with seasoned globetrotters and getting first-hand insights on guided tours. They can relay their experiences and tell you whether the tour group size was manageable or the itinerary included enough free time to explore.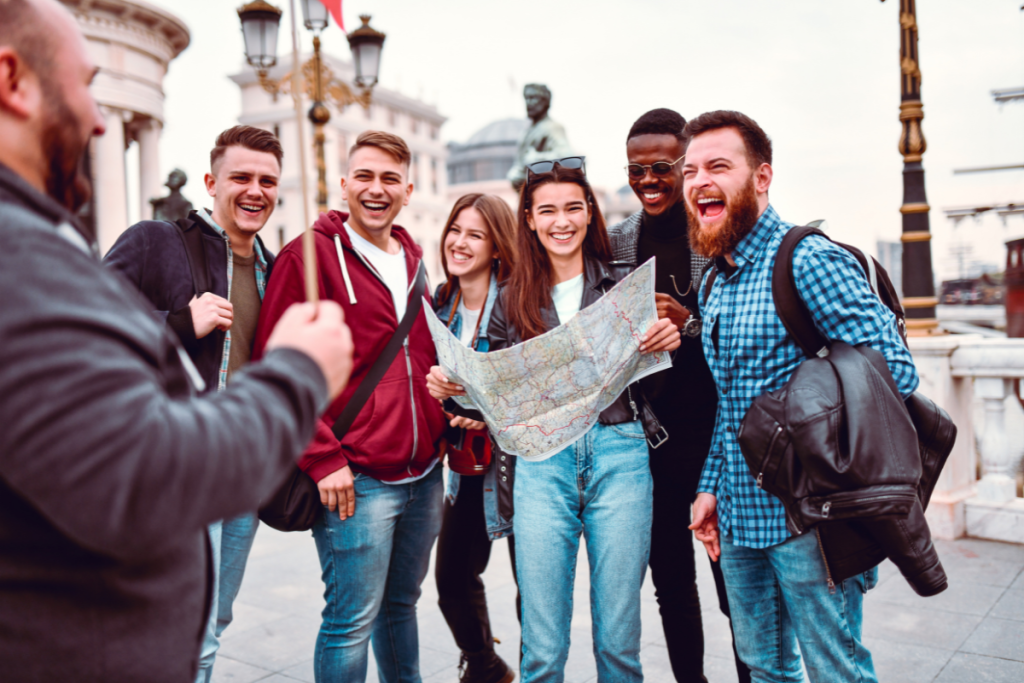 Reviews can also provide information about the tour guides—their knowledge, friendliness, and efficiency. They bring tours to life, making every trip memorable, be it small group trips or tours on all seven continents. Furthermore, feedback about accommodations will offer clues about comfort, location, and service excellence.
So, next time you plan a hike or bike tour, or perhaps a land-based tour or river cruise, explore what previous customers have to say. It's a small step that can assure you are traveling with confidence, heading towards the perfect tour. So let's get planning, curious travelers; your adventure awaits!
3. Safety Measures
An adventurous spirit is key for any traveler, but safety should never be compromised during your vacation. Picking a guided tours company that prioritizes safety measures is crucial for an unforgettable journey. Here's why:
The company must follow safety regulations: A reputable tour operator should always adhere to local and international safety laws. Be it for a small group tour, an intrepid itinerary spanning all seven continents, or a specific group size; safety should never be an afterthought in 2023 and beyond.
The importance of guides being trained in first aid: Trained tour guides on hand could prove invaluable. They're experienced in tending to unexpected scenarios and have the knowledge to keep you safe during your adventure, providing peace of mind.
High-end tour companies like Rogue Traveler and others offering group travel options often go above and beyond, ensuring you're comfortably accommodated while guaranteeing robust safety protocols.
Remember, a truly fantastic vacation isn't just about the destination—it's also about your journey there and back. Embarking on a tour should be a cause for excitement, not worry. Trust your adventures to an operator who values your well-being; safety first is a golden rule of travel, not an optional tour.
4. Group Size
The size of a group during guided tours can significantly influence your travel experience. Bigger isn't always better. A large group can often lead to delays and headaches. Navigating crowded destinations with a substantial tour group can be overwhelming, and it can water down that intimate feeling of discovery.
Small group tours, ideally sized at around 10 people, provide a more personal experience. You have more time to explore your surroundings, enjoy a deeper dive into the local culture, and connect more meaningfully with your travel companions. What's more, smaller groups tend to leave less of an environmental footprint.
Moreover, the best tour companies tailor their services to accommodate small groups, ensuring a more focused experience. Companies like the Rogue Traveler offer guided tour groups with just the right number, adding to your adventure travel experience.
Whether it's a relaxing river cruise or a thrilling excursion through national parks, ensuring your group size caters to your preference is integral to choosing the right tour operator. Traveling in just the right-sized group guarantees the best travel experience, providing ample time for exploration while caring for our precious planet. Now that's a win-win situation!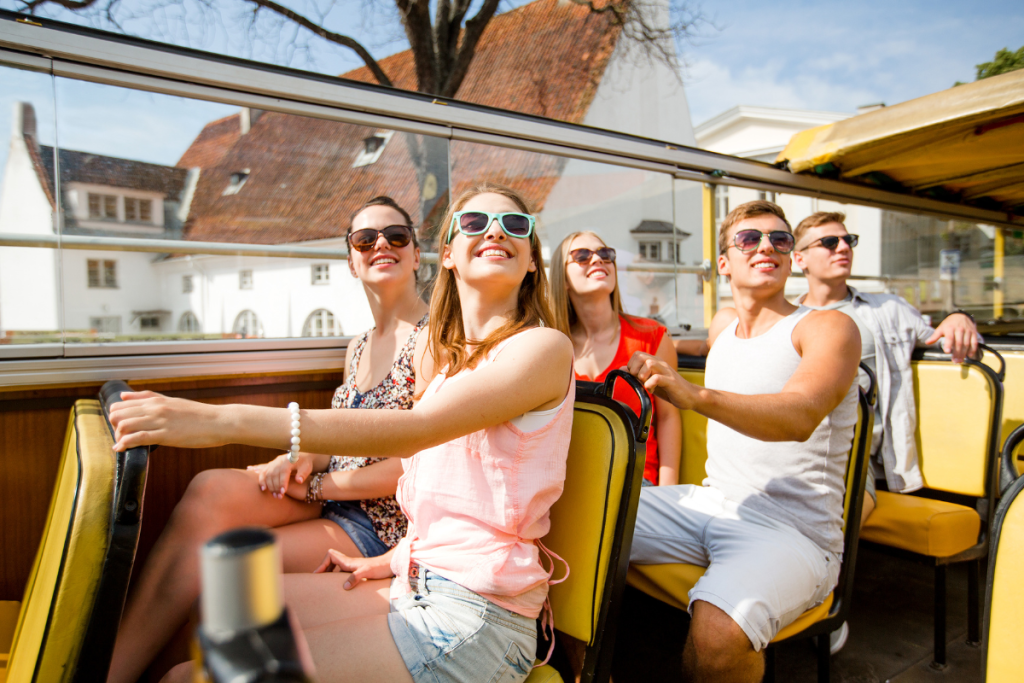 5. Sustainable Practices
In addition to crafting an excellent vacation, a responsible tour operator recognizes the criticality of ecological preservation – ensuring popular destinations remain vibrant for future explorers. Tour operators like the Rogue Traveler, with their strong commitment to sustainability, enable you to enjoy your adventures guilt-free.
The tour companies that truly stand out are those practicing the leave-no-trace principle. This means they conduct tours without harming the environment, ensuring the accommodations used, group size, and transportation modes do as little harm as possible. It's not just about timely departures or meticulous itineraries but leaving the world a better place after your group tour.
As we look towards 2024 and beyond, let's make choosing environmentally-conscious operators the norm for small group tours, group travel, or any mode of exploration. Because let's face it, there's no better way to enjoy your vacation than by treading lightly and traveling responsively.
6. Value For Money
When choosing a guided tour, striking a balance between cost and offered services is key. To ensure value for your hard-earned money, consider these factors:
Balancing cost vs. services: The best tour combines affordability with quality services and experiences. They provide value-packed adventures that don't skimp on attractions. The right tour company delivers exceptional services without breaking the bank.
Tour package considerations: A well-rounded tour package should cover more than just accommodation and transportation. Look for packages that also include meals, activities, professional tour guides, and free time to explore. Find one that caters to diverse interests, such as national parks, hiking trips, and river cruises.
Value isn't solely about cost – it's about making the most out of your investment. Choose a tour that offers the best experiences at a fair price, and let the travel experts guide you through your next adventure.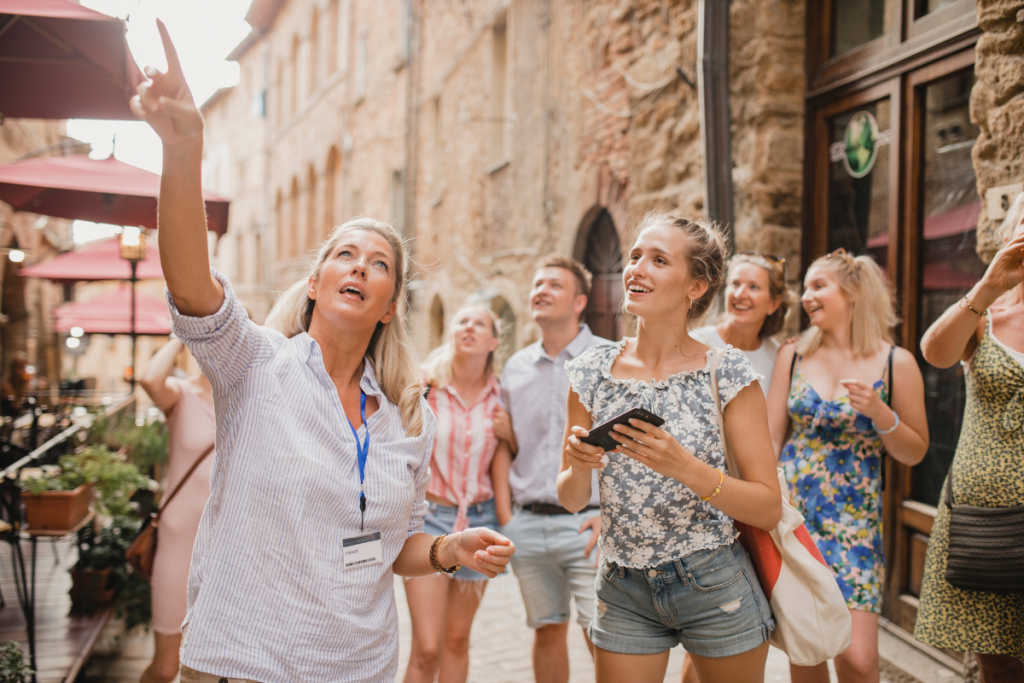 7. Passionate Guides
A crucial aspect of any memorable group tour is a passionate guide. They radiate enthusiasm, offer deep dives into local culture, and add a vibrant spark to every itinerary. Such tour operators are renowned for their captivating guides who enrich each trip, regardless of the group size.
Choosing the right guided tour company may seem like an uphill task, but following these tips can simplify the process. A bit of research and careful consideration of the above factors can lead you to a company that will make your nature and sea adventure a truly memorable experience.
Adventure awaits!