Every couple looks forward to discovering new places together and creating long-lasting memories. But not all vacations need to be extravagantly expensive to be unforgettable. There are abundant, awe-inspiring, affordable vacation spots in the USA that offer unique experiences and the perfect setting for new couples to enjoy their time together.
Finding the best cheap vacation spots is about more than just saving dollars; it's about discovering new experiences and broadening your horizons together. Whether you're yearning for the great outdoors or more drawn to museum visits, there's a perfect, affordable place for every couple. Here are our top five suggestions for your next romantic trip.
The Yellowstone National Park, Wyoming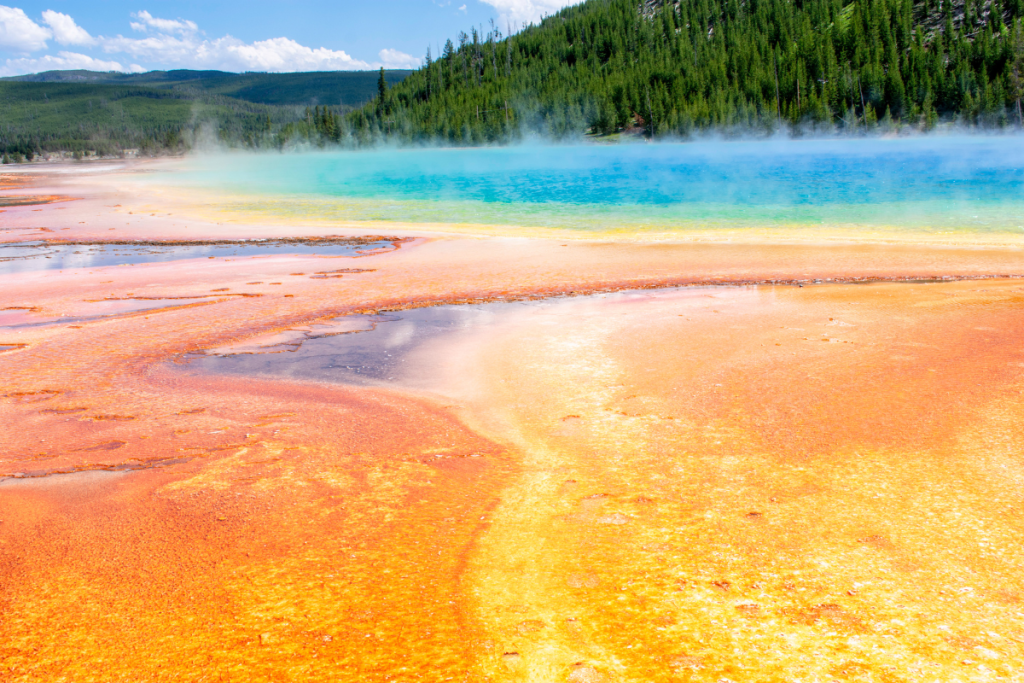 Embrace the serenity of nature at its finest with a trip to Yellowstone National Park, one of the best cheap vacation spots in the USA. Renowned for its magnificent landscapes and unique geothermal attributes, Yellowstone is more than a place to visit — it's a budget-friendly destination filled with romantic and adventurous opportunities for new couples.
Key Features of Yellowstone National Park:
First National Park in the USA
Famous for unique geothermal features
Home to diverse wildlife
Numerous scenic hiking trails
Affordable Activities for Couples:
Geyser gazing: Witness the power of Old Faithful, the park's renowned geyser.
Art Inspecting: Visit the impressive Museum, which hosts free exhibits on the park's history and geology.
Hiking: Explore the great outdoors via famous trails like Mount Washburn and Mystic Falls.
Wildlife spotting: Take an excursion to the Lamar Valley, famously known as the 'Serengeti of America.'
Thermal feature exploring: Marvel at the surreal color palette of the Grand Prismatic Spring and the limestone terraces at Mammoth Hot Springs.
Affordable Accommodation Options:
Camp under the stars at one of the park's dozen campgrounds, most of which charge less than $30 per night.
Find affordable accommodations in nearby towns such as West Yellowstone and Gardiner, offering a variety of lodging options while still keeping you close to the park.
As an accessible national park destination, Yellowstone allows couples to experience nature's grandeur without breaking the bank. Let your love story unfold in the vast wilderness of Yellowstone National Park, a perfect getaway filled with free activities and unforgettable memories.
Couples Vacation Spot 2 — Myrtle Beach, South Carolina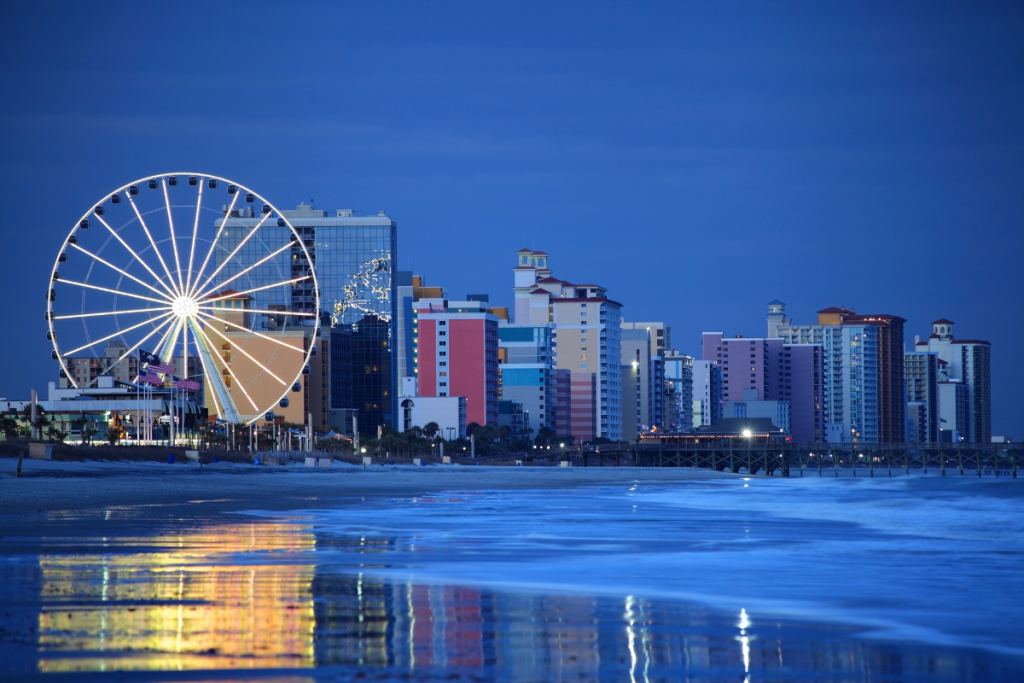 Myrtle Beach, South Carolina, tops the list of cheap places to travel, offering romantic and adventure-filled experiences for you and your partner. This oceanside city boasts the best weather, sandy beaches, and an array of cheap or free activities, making it one of the best cheap vacation options.
Deliciously cheap eats, surprisingly affordable accommodations, and impressive attractions make this place a steal for couples looking for a budget getaway. Soaking up the sun on its white sandy beaches, strolling along the picturesque boardwalk, and exploring the city's parks and green spaces are just some of the cheap yet enjoyable activities you can indulge in.
Budget-Friendly Activities for Couples
Myrtle Beach State Park: Immerse yourself in nature without breaking the bank on couples-friendly trails and fishing piers.
Promenade Strolls: Wander through this bustling hotspot for free entertainment and cheap food.
Beach Day: Relax, swim, or picnic in one of the best beaches in the U.S. at zero cost and maximum fun.

Take advantage of budget-friendly hotels and cheap vacation rentals close to all the top attractions. You can spend your days basking in the sun and your nights resting comfortably, all within your budget.
Don't let tight finances restrict your vacations when you can have a great time at Myrtle Beach. This spot offers the best cheap vacations for couples. So, get ready to experience an unforgettable vacation on a budget that will surely leave a lasting impression.
The San Antonio, Texas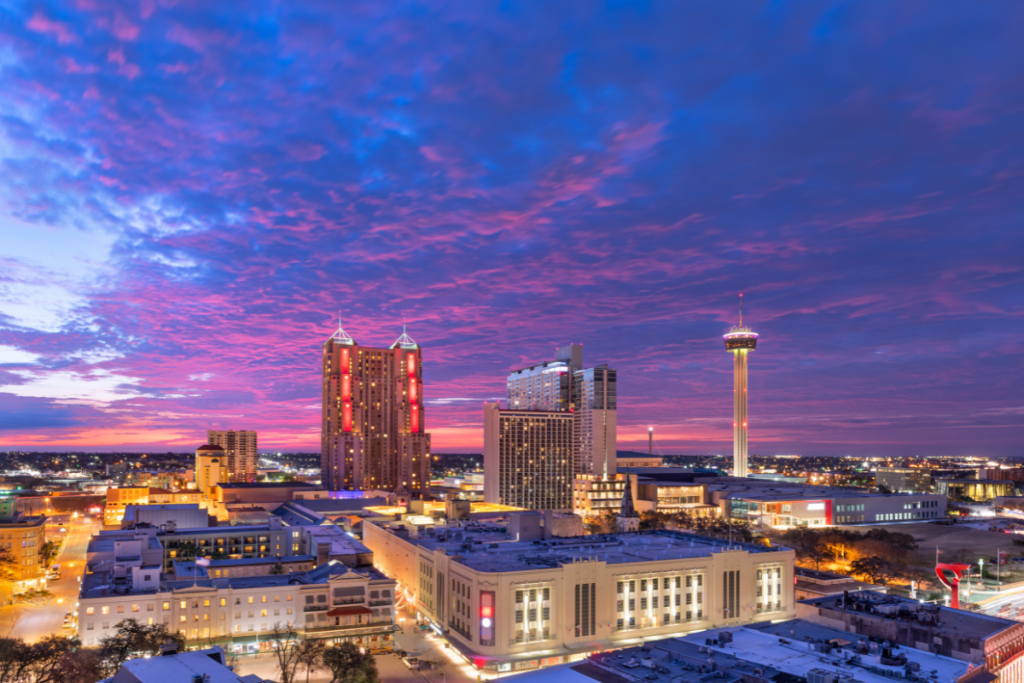 In the heart of Texas lies a vacation destination full of rich history, diverse culture, and free attractions that won't break the bank: San Antonio. Highlighted as one of the best vacation spots in the United States, the vibrant city offers many affordable experiences, making it an ideal place for couples on a budget.
Unforgettable Features of San Antonio
Historic sites like the legendary Alamo
Bustling River Walk with unique shops and restaurants
Lush Botanical Garden and free art galleries
Must-dos for a Memorable Vacation
While planning your cheap getaways, don't forget to include outdoor activities and scenic wonders that make San Antonio distinct.
San Antonio Missions National Historical Park: Explore this UNESCO World Heritage site featuring four stunning Spanish colonial missions.
River Walk: Wander along the scenic river, surrounded by picturesque cafés, and enjoy its vibrant nightlife.
San Antonio Botanical Garden: Revel in the beauty of nature in this lush, expansive garden filled with vibrant flora.
San Antonio as a Budget-Friendly Vacation Spot
Finding a cheap place to visit doesn't mean you have to compromise on your vacation experience. San Antonio provides affordable accommodations, from budget motels to cozy vacation rental spots. You can find comfortable places for as low as $50 per night.
Reviews from couples who've visited San Antonio highlight the city as a compact, budget-friendly, and culturally rich destination teeming with life and activities. It offers much more than its cost would suggest, making it a top pick for couples seeking adventure and romance on a budget.
Couples Vacation Spot 4: Orlando, Florida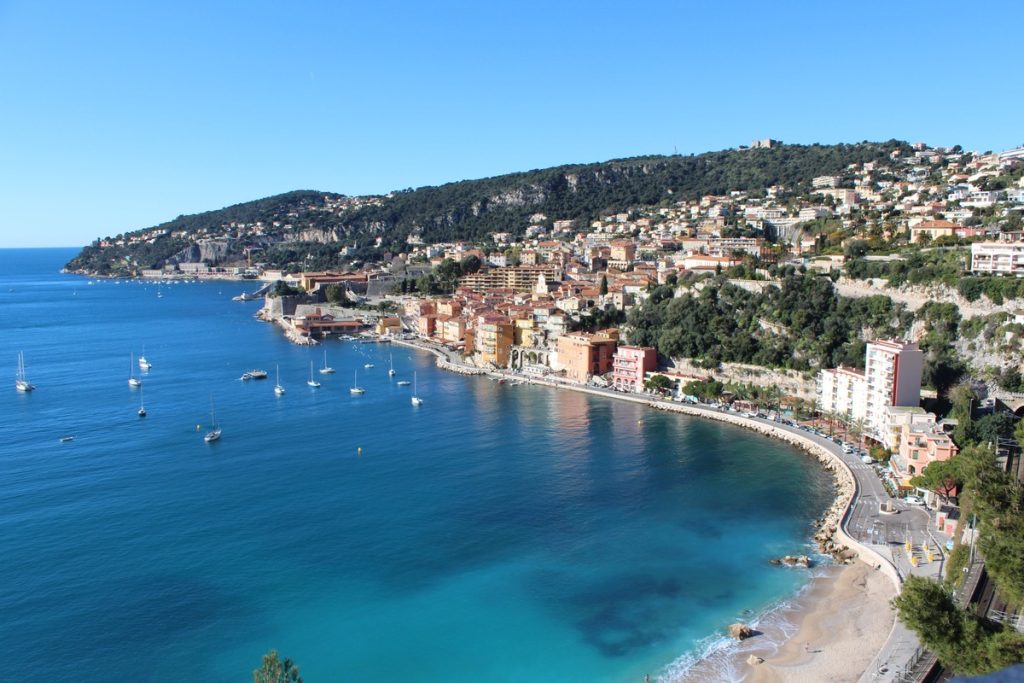 Known for theme parks, mineral springs, and white sandy beaches, find out why Orlando has become one of the best U.S. vacation spots for couples on a budget. Orlando is home to more than just the world-famous Disney World and Universal Studios theme parks. This sunshine city also offers romantic spots, vibrant culture, and many outdoor activities.
Couples-Friendly Activities in Orlando
Theme Parks: Explore some of the best theme parks for adrenaline-pumping adventures.
Outdoor Activities: Discover Orlando's picturesque parks and green spaces, perfect for spending a day together outdoors.
Beach Day: Soak up the sun on nearby beaches on the Gulf for an unforgettable experience.
Cheap accommodations and affordable vacation packages make Orlando a top budget-friendly choice. Get the best bang for your buck in Orlando with deals on vacation rentals, discounted theme park tickets, or cheap flights!
While Orlando is mostly known for entertainment, its hiking trails and nature parks offer a chance to enjoy the great outdoors. Discover the following gems during your stay:
Wekiwa Springs State Park: This park features clear springs for swimming and scenic hiking trails.
Orlando Wetlands Park: Home to unique wildlife, this wetlands park offers birdwatching and hiking opportunities.
If you're looking for an affordable vacation destination without compromising on fun, Orlando, Florida, offers magic and thrills at every turn. Experience the best of what the city offers and embark on your next exciting adventure together as a couple.
Washington D.C, USA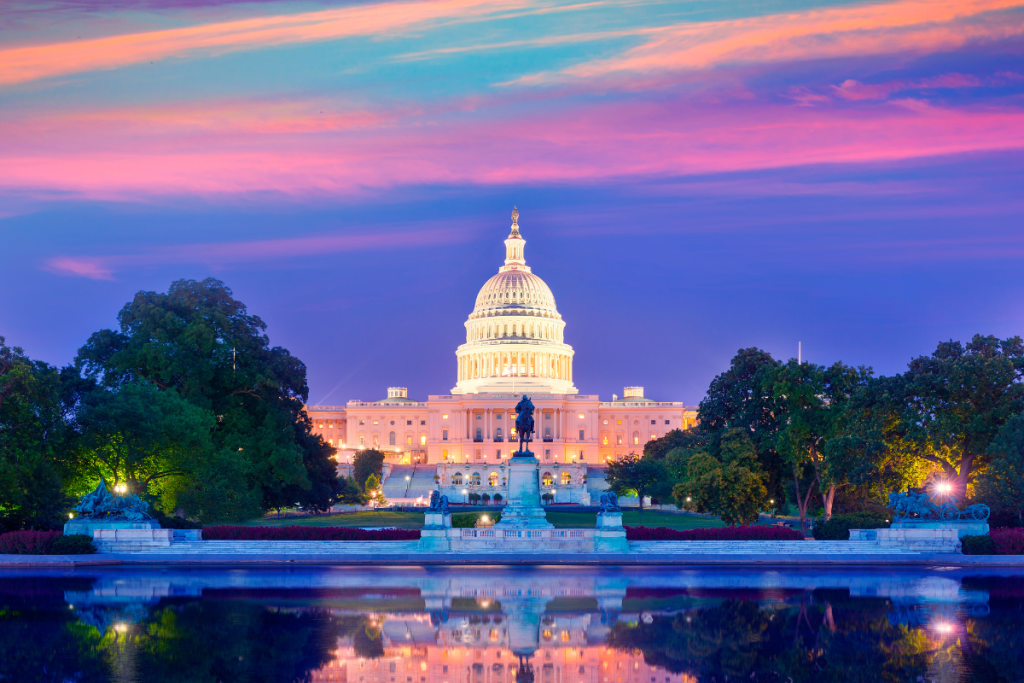 You may not typically think of Washington, D.C., as a vacation spot, but this historic adventure space offers budget-friendly experiences filled with memorials, art galleries, and free attractions. Affectionately known as the nation's heart, D.C. provides couples cheap getaways that won't break the bank.
D.C. teems with iconic monuments and rich history. The city is also known for its diverse culinary scene, offering everything from cheap eats to luxurious dining. Enjoy free admissions at the countless Smithsonian museums, or take a scenic stroll around the Tidal Basin. Exploring D.C.'s parks and green spaces could be a refreshing sightseeing experience.
Highlights of Top Couples-friendly Attractions
National Mall: Home to iconic landmarks like the Lincoln Memorial and Washington Monument
Georgetown: This historic neighborhood offers unique shops, restaurants, and stunning waterfront views.
Smithsonian Museums: Offers unparalleled access to free, world-class exhibits
You can find surprisingly cheap accommodations in budget-friendly locations around the city. Many couples rave about D.C.'s abundant free attractions, cultural experiences, and scenic beauty in their reviews, noting the city as an affordable vacation spot rich with American heritage.
Whether you're an art enthusiast, foodie, or history buff, Washington D.C. offers immersive experiences for every wanderlusting couple. This destination proves you don't have to spend a lot to have a memorable, fulfilling vacation. Visit D.C. for an enriching, pocket-friendly getaway that will undoubtedly create unforgettable memories.
Memorable couple's vacations revolve around shared experiences and new memories. They are the lifeblood of a couple's story, often cherished over lifetimes. So, start planning your couple's travel now with the Rogue Travelers because the best places to go aren't always the most expensive – sometimes, they are simply unforgettable.