Embarking on a Caribbean getaway is more than just booking a flight and hopping onto an airline; it's an art requiring meticulous planning and expertise. Understanding airport protocols and employing savvy travel tips are the keystones to a seamless air travel experience. Whether you're toting a carry-on bag, checking in a suitcase, fumbling with the TSA over a misplaced liquid, or simply desiring a stress-free security checkpoint experience, we've got you covered. So tighten your seat belts as we steer you through the intricacies of international flights with everything you need to know about climbing aboard your dream Caribbean getaway.
Choosing The Right Destination
Setting the course for your Caribbean escape involves far more than just booking a flight and packing your carry-on—it's a delicate art that starts with selecting the perfect destination.
Factors To Consider
Your chosen destination isn't just the name on your boarding pass. It's the culmination of critical considerations that shape the unique contours of your Caribbean getaway.
Travel budget: Estimate the costs for your adventure. Every penny counts, From airline ticket and luggage fees to onboard snacks.
Time of Year: As climates vary, selecting the ideal time for your getaway can offer added comfort, enhancing your overall air travel experience.
Interests and Preferences: Whether you're a history buff, an adrenaline junkie, or a serene sunset chaser, match your destination to your hobbies.
Popular Caribbean Destinations
Ready for Barbados's turquoise waters, Aruba's sundrenched beaches, or the rhythmic vibes of Jamaica? Whichever destination you choose, incorporate these travel tips for flying to smoothen your journey.
At Rogue Traveler, we ensure your journey is breeze-like, giving you essential tips to conquer TSA checkpoints, nail the check-in process, manage your carry-on and luggage, and soak in the in-flight entertainment. Consider us your compass, guiding you through every vital air travel protocol from boarding to touchdown.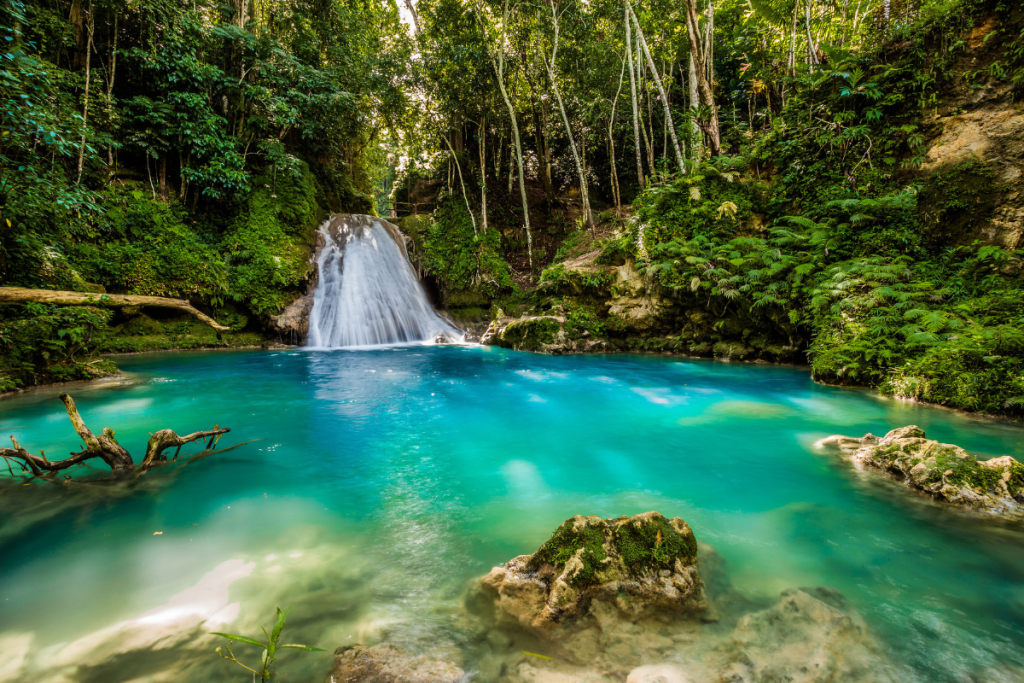 Finding The Best Flights
The hunt for that perfect Caribbean getaway starts even before you touch the sand – it begins with picking the best flight. Here are some valuable tips for flying.
Flight Search Engines
Say goodbye to hours of scrolling through multiple airline sites. Make flight hunting hassle-free with insulated tools like Google Flights, Kayak, and Skyscanner. They compile everything you need about various flights in one easy-to-use interface.
Best Time to Book
The proper schedule goes a long way in making your long-haul flight as comfortable as possible. Off-season dates and booking well in advance could help you nab significant savings. Aim to head to the airport at least 2 hours early for domestic and 3 hours for international flights.
Utilizing Airline Miles and Credit Card Rewards
Unleash the true power of your travel credit cards and airline miles; these freebies are more than perks. American Airlines, for example, boasts some of the best travel rewards. Don't forget to consider "free checked bag" benefits to maximize your overhead bin space.
Prioritizing Layovers and Flight Durations
Remember, the duration of your flight directly impacts your level of comfort. If you're traveling internationally, consider layovers and flight status – better layover times or direct flights might be worth the few extra bucks for stress-free air travel.
Fasten your seatbelt and prepare for a smooth journey. These tips will help you manage every flight, from carrying plastic bags to swiftly going through security or choosing a seat to picking travel insurance – the information you need to navigate the airport like a pro. Travel documents ready, you're all set to conquer Caribbean dreams.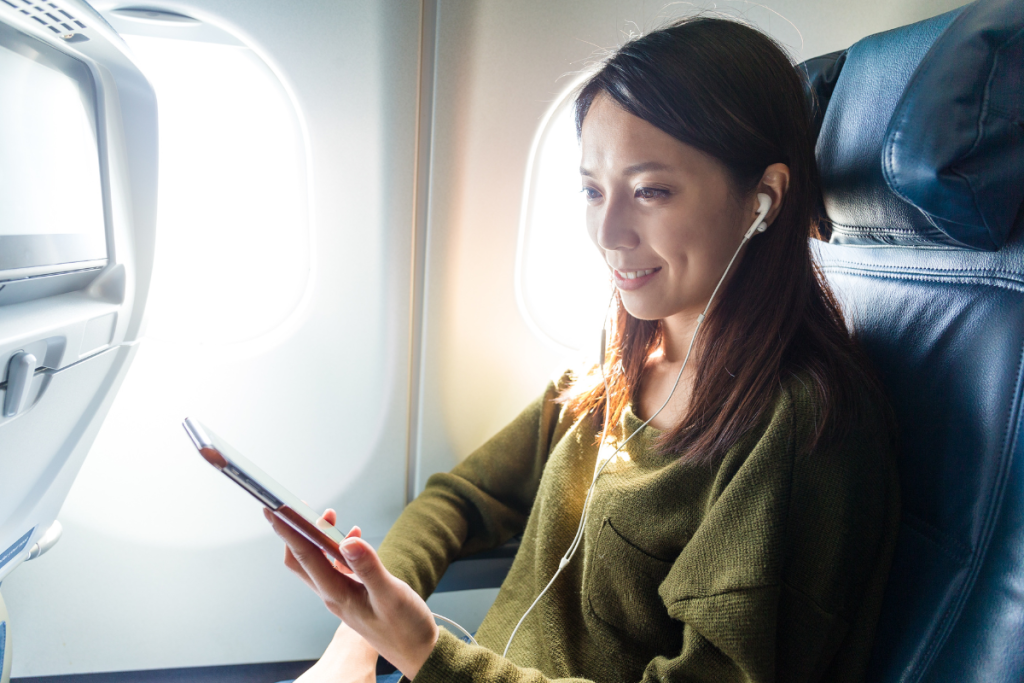 Packing Efficiently and Lightly
A delightful Caribbean getaway hinges on one critical pre-flight task: efficient, light packing. Let's dive into this essential travel tip for flying and ensure your airport experience is smooth and stress-free.
Essential Clothing and Footwear
Keeping a keen eye on your clothing selection saves suitcase space and contributes to comfort during your trip. Swimsuits are at the top of the list— it's the Caribbean! Lightweight and breathable fabrics are your best choices for the tropical climate. Don't forget your comfortable walking shoes for exploring cobblestone streets and soft sandy shores.
Carry-on vs. Checked Luggage
Understanding the balance between carry-on and checked luggage is vital. With airlines imposing extra fees for checked bags, it makes sense to optimize your carry-on bag. An added perk? Expedited check-in and the chance to board your flight with ease.
Gadgets and Chargeable Devices
In the age of connectivity, packing essential devices, including a universal power adapter and portable charger, is vital. These gadgets ensure access to your item(digital devices) throughout the airport and during your international flight.
Travel Essentials
Last but not least, pay attention to the essential travel basics. Travel-size toiletries compliant with TSA's 3.4-ounce liquid rule can save you from trouble at the security checkpoint. Remember, airport security is designed to be thorough, so get through security quickly with this tip. Assemble a file with your passport, driver's license, and travel insurance papers to have everything readily available.
These expert packing strategies pave the way for a savvy traveler's experience, transcending mere luggage and suitcase matters. With your efficiently packed carry-on stowed in the overhead bin and boarding pass ready, take your seat in front, plug in your headphones for some in-flight entertainment, and relish the flight.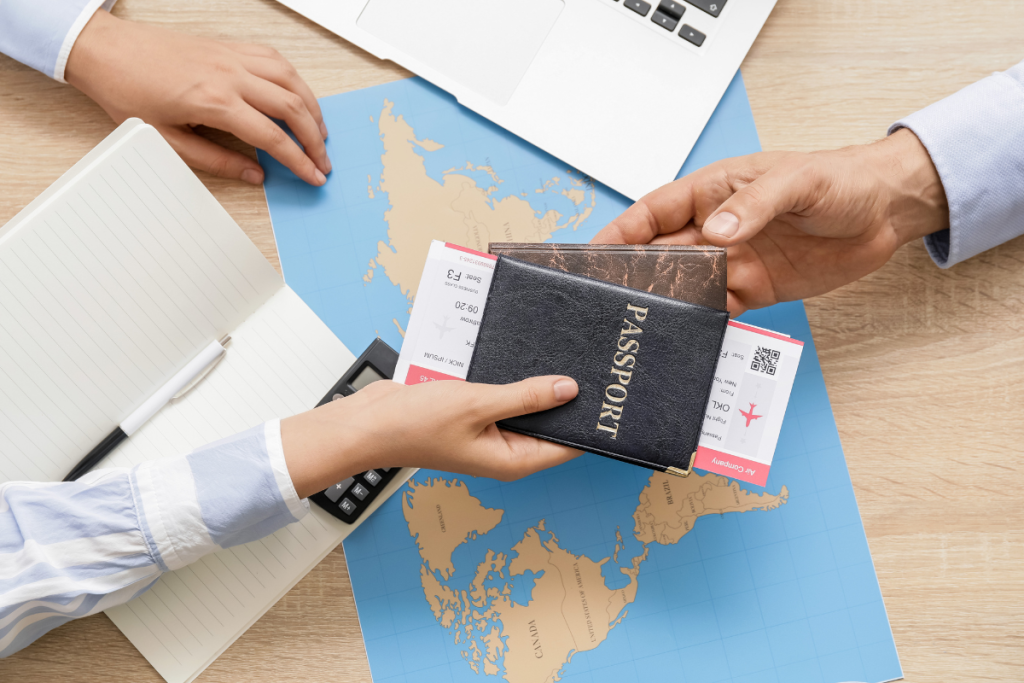 Airport and Flight Tips
Mastering the airport and flight essentials is crucial for a pleasant journey. Streamline your air travel with these game-changing tips for flying, whether you're traveling domestically or internationally.
Early Arrival
Head to the airport early, allowing ample time for check-in and airport security. Aim to arrive at least 2 hours early for domestic and 3 hours for international flights. It will ensure you're taking your time with the process, dodging unnecessary stress en route to your Caribbean paradise.
TSA and Customs
Go through security seamlessly by packing according to TSA guidelines. Remember to use small travel-sized containers for liquids housed in a clear plastic bag to expedite the airport check-in process. As you're traveling internationally, declare necessary items to bypass hindrances at customs. Remember, knowledge is power when it comes to understanding regulations.
In-flight Experience
Keeping comfortable throughout the flight can make or break your travel experience. Stay hydrated during your journey, especially on longer flights. Always bring a plastic water bottle (fill it once you're past security) and avoid indulging too much in alcohol.
Dressing in comfortable clothing can also significantly enhance your flight experience. Loose-fitting layers, slip-on shoes (making removing shoes at security faster), and an eye mask for longer flights are great tips.
Select your in-flight entertainment options wisely to ensure your flight is enjoyable. From downloading a new book to pre-loading a favorite TV series, these small activities can make a long-haul flight feel significantly shorter.
By incorporating these travel tips for flying, your air travel, whether short or long, can be a stress-free and enjoyable part of flying. Always come prepared, whether packing for TSA or choosing a seat with an optimal view, and you'll lay the foundation for a good flight. So, before, during, or after your flight, embrace these tips for getting through the airport as swiftly as possible. Happy traveling!
Making the Most of Your Caribbean Getaway
A Caribbean Getaway is everything a traveler can dream of – sun-kissed beaches, delicious local cuisine, awe-inspiring sights, and a vibrant culture. Here's how to make the most of your tropical escape.
Accommodations
Your flight and airport experience may have been exceptional, but the accommodations make or break a vacation. Choose from luxurious resorts, charming vacation rentals, or budget lodgings, depending on your preference and purse.
Exploring the Culture and Local Cuisine
Immerse yourself in the rich Caribbean culture. From the vibrant music to the colorful art, there's so much to fall in love with. Get a real "taste" of the region by indulging in the local cuisine, a medley of flavors from different corners of the world – spicy, sweet, and everything in between.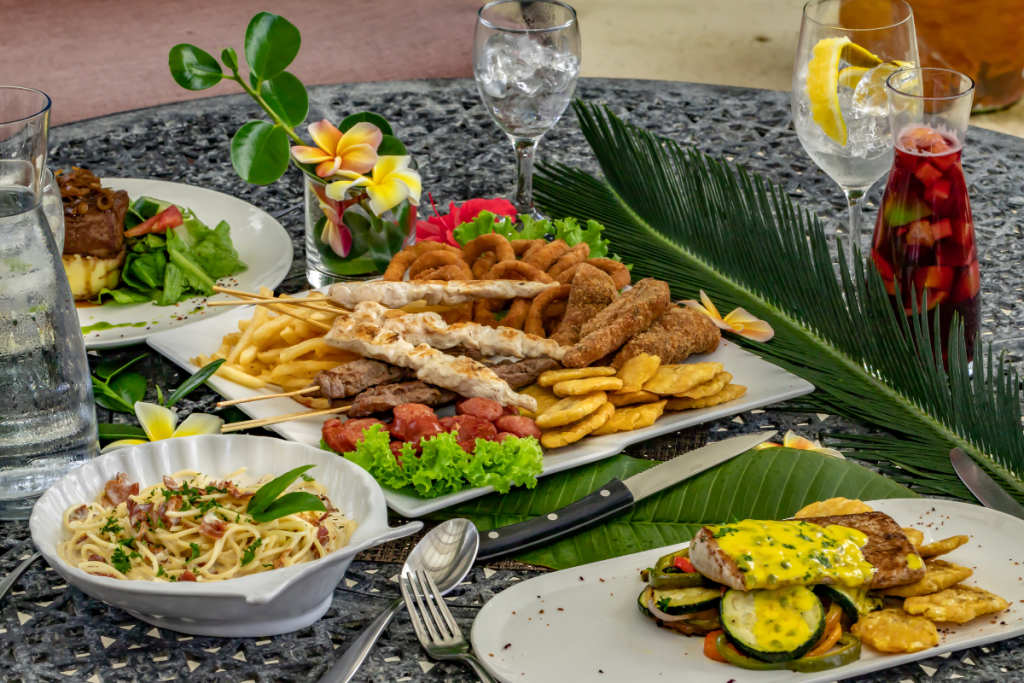 Must-see Attractions and Activities
No Caribbean getaway is complete without spending time on the breathtaking beaches, exploring historical sites, and trying adrenaline-pumping watersports. From hikes to history, there's something for every type of traveler.
Tours and Excursions
Venture beyond standard touristy spots with guided tours and excursions. These experiences will elevate your travel escapade to another level.
To make your Caribbean getaway unforgettable, integrate the local culture into your itinerary, savor the local cuisine, pick accommodations that cater to your needs, and explore beyond the familiar. These travel tips for flying will smooth your journey, giving you more energy to relish the Caribbean experience to the fullest. Happy island-hopping!
The Key To A Good Flight Experience
The ultimate goal is transforming your Caribbean journey from ordinary to unforgettable. These tips will help make your flight seamless and enrich your travel experience.
Remember, the key to a good flight experience, whether a long-haul flight or a shorter domestic route, revolves around arriving at the airport early, packing mindfully, and ensuring your comfort throughout your flight. Check your flight information regularly and bring only essentials, like a travel pillow and eye mask. Overhead bin space is a premium, so efficient packing is crucial.
Your Caribbean adventure doesn't just start upon landing. Enjoy the process of flying, from checking in at your chosen airline to choosing a seat that suits your needs.So next time you travel internationally – or domestically – use these travel tips for flying and travel like a pro. Happy flying, and enjoy your vibrant Caribbean getaway!