Traveling is cool. Traveling with your family is even cooler. And traveling with your entire family and filming it? Well, that's just the coolest thing ever.
If you're looking for some fresh inspiration and ideas on how to take your next vacation or planning a trip of your own, we've got ten YouTube channels worth checking out right here:
FunForLouis
Fun for Louis, who boasts over 1.5 million subscribers and more than 100,000 Instagram followers, is a vlogger from the UK who travels the world with his wife and two children. His videos are funny, informative and all-around entertaining as he tries to balance his family life with travel.
This channel is a great example of how you can have fun while traveling—without forgetting about your loved ones!
The Bucket List Family
The Bucket List Family is a travel family that has visited over 60 countries and counting in the last 8 years as they document their travels on YouTube, Instagram, Facebook, Twitter and more! Their goal is to inspire people to chase after their dreams whether it's traveling or not by sharing stories from all over the world. The Bucket List Family has several different platforms including an Instagram account with nearly 1 million followers where they post pictures of what they see while traveling along with interesting information about each location they visit. You can find them on YouTube as well where they have been uploading videos since 2012; there are currently over 1 million subscribers so far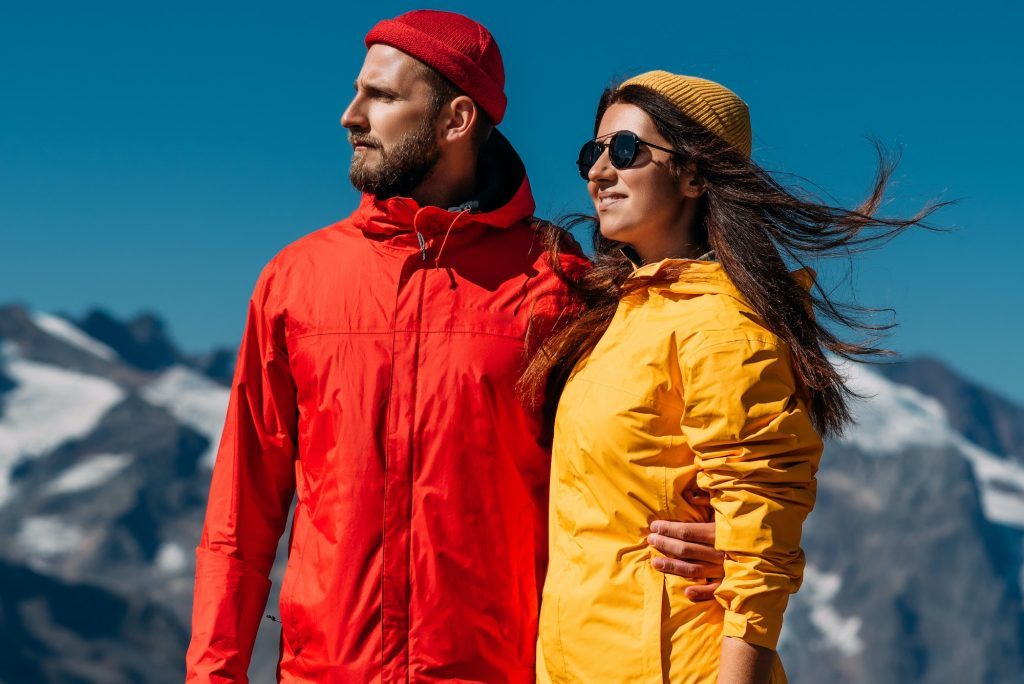 The Endless Adventure
Travel vloggers are a dime a dozen, but The Endless Adventure is one of the best. His channel has over 1 million subscribers and his videos have been viewed hundreds of millions of times. If you enjoy unique travel content and you're looking for something that's not like anything else on YouTube, this is definitely worth checking out.
The Endless Adventure has a unique style and sense of humor that sets him apart from other travel vloggers—and an extraordinary talent for creating fun adventure videos that will leave you laughing at every turn! You'll love his crazy antics, silly antics and all around goofiness!
High on Life
You may have spotted them before, but they're worth another look. The High on Life crew are a group of friends from Canada who travel the world and have a lot of fun doing it. They've got an enormous following (1 million subscribers), so you can be sure that videos won't get lost in the shuffle or disappear after one or two views. They've got over 100 videos on their channel, with some content dating back to 2010, so there's plenty to sift through and discover!
Jon Olsson
Born in Sweden, Jon Olsson is a professional skier and member of the Swedish national ski team. He began skiing at the age of three and has been competing in international competitions since he was 18 years old.
In 2007, he became one of only 25 people to have ever skied down Mount Everest—and he did it on a pair of skies equipped with oversize metal spikes called Moon Boots. The boots were designed by his father, who also created custom wheels for cars before founding Moon Boot in 1992. In 2010, Olsson climbed Mount Kilimanjaro wearing Moon Boots; the following year, he skied down Mount Aconcagua (the highest mountain outside Asia). He has also skied across Antarctica's Ross Ice Shelf.
Olson's YouTube channel features videos documenting his adventures around the world and interviewing fellow extreme athletes such as wingsuit flyer Jeb Corliss and snowboarder Travis Rice
Lost LeBlanc
Lost LeBlanc is a relatively new channel, but they've already made a name for themselves among the YouTube community. The channel features videos of host Robin LeBlanc and his wife, Heather LeBlanc (affectionately known as "the blondes"), visiting various destinations around the world.
The pair have visited over 80 different countries to date and have placed their focus on some of the more off-the-beaten-path destinations that most people wouldn't consider visiting on their own—such as Mauritius' Ile Aux Aigrettes island, or Turkmenistan's former capital city of Ashgabat (a place most international travelers pass through without even knowing it).
The goal behind each video is to give viewers an idea what it would be like if they were traveling with them; these aren't just travel tips or how-to guides—they're stories! What better way to learn about a place than by hearing about it straight from someone who has actually been there?
OmarGoshTV
Whether you're a traveler or not, OmarGoshTV is worth watching. He's one of the most popular travel vloggers on YouTube and has attracted over 1.5 million subscribers with his fun-loving attitude and positive message. His channel is full of great content that shows all aspects of traveling from budgeting, packing and planning to what it's like going through customs in different countries around the world.
On top of his extensive travel knowledge and experience, OmarGoshTV is also hilarious! There's no doubt about it – he has a knack for making even the most serious situations funny and entertaining for all viewers. This makes him very relatable as well since we can all relate to having problems when traveling somewhere new which makes us laugh at ourselves too!
Sorelle Amore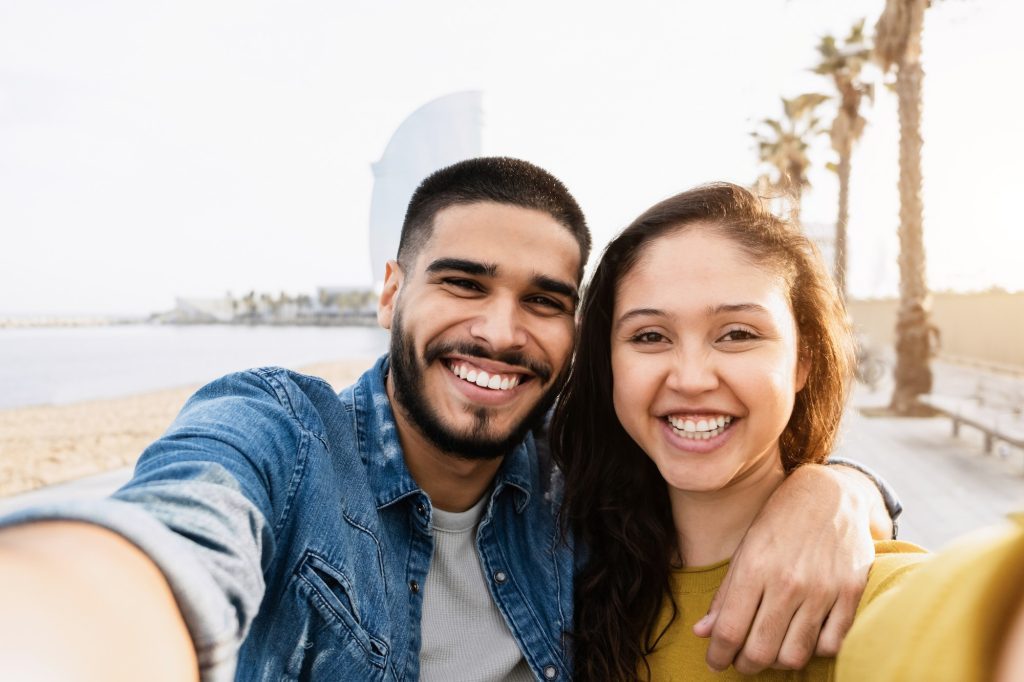 Sorelle Amore is an Italian travel vlogger who goes by the username [Sorelle Amore]. She has been making videos since 2015 and has hit 1 million subscribers this year. Her channel is full of great content, but some of her best work includes her trip to India and her visit to Israel. These are two very different countries that she visited on separate occasions, so it's always interesting to see how she interacts with locals and gets into the local culture in each place she visits.
Her videos are very inspiring because they show you what other people have done with their lives, which makes them great for those who might be stuck in a rut at home or who feel like they're not doing what they want with their lives yet."
Tara Milk Tea
Tara Milk Tea is one of the most popular YouTube travelers. She has traveled to over 70 countries and has over 2 million subscribers.
Tara Milk Tea's YouTube channel is probably the most professional-looking channel on this list. Her videos range from skits to travel vlogs, but they all have a similar feel with high production values.
Tara Milk Tea also has a website (where she sells merchandise) and a Facebook page, which is pretty standard for YouTubers these days—but what's really unique about Tara Milk Tea is that she also has a Twitter account!
Vaga Brothers
If you like travel, adventure and seeing the world, then Vaga Brothers is the channel for you.
Vaga Brothers is a travel vlog channel run by two brothers who have been traveling since 2016. They have so far traveled to over 80 countries and have over 1.2 million subscribers! Their most popular video has over 2 million views.
YouTube is full of travel stories and tips.
YouTube is a great place to learn about and plan your next travel adventure. You can watch videos of people visiting new places, get tips and tricks on how to make your trip easier, or even just get inspiration for your next big adventure. There are also plenty of channels that cover everything from budgeting to packing to planning a long trip, so you can find all the information you need without having to scour the internet yourself!
Whether you're a seasoned traveler or just starting out, there's something for everyone on this list. What are your favorite travel vloggers?