South Korea is a fascinating and vibrant country with a lot of history, culture, and natural beauty. It's also one of the most expensive countries in the world — but it doesn't have to be! In fact, if you take a little time to plan your trip carefully, there are plenty of ways to save money while visiting South Korea. From accommodation costs to transportation fees, this guide will help you create an affordable itinerary that won't break the bank on your next vacation.
Accommodation
Here are some options for accommodation:
Hostels. In general, hostels are a good option if you're on a budget and don't mind sharing with other travelers. You can find them all over the country, with the exception of Jeju Island (where they're scarce). Hostels typically cost between $10-$30 USD per night depending on location and seasonality. Also see –how much to travel to korea.
Airbnb/Guesthouses/Hotels. If you want more privacy than what a hostel provides, consider renting furnished apartments or rooms through Airbnb.com (which has many listings in South Korea) or staying at guesthouses or hotels that have shared facilities but private rooms and bathrooms available for rent (like this one). Prices vary from place to place and also depend on whether or not it's high season—but expect to pay around $50-$75 USD per night for something decent-looking!
Food and drinks
The price of food in South Korea depends on where you are. You can find street food (like dumplings) for about $0.50 USD, or a bowl of bibimbap for about $4 USD. In general, meals at restaurants tend to be more expensive than in other countries like Japan and China, but will still be cheaper than most other Western countries. A meal consisting of meat and rice usually costs between $5-$7 USD per person (and is usually enough). Snacks such as Korean fried chicken (called "chicken galbi") cost around $4-$5 USD each as well. Alcoholic beverages range from about $1-$2 for a small beer to over $10 for a bottle of wine or spirits. Coffee shops such as Starbucks or Cafe de Coral offer their usual menu options ranging from $3-$6 per drink with free refills on brewed coffee; tea shops like Teatree offer iced teas starting at around 2,000 won ($2 USD).
Transportation
Transportation is a major part of any vacation, and in South Korea it can be incredibly affordable. There are a variety of transportation options available, and many cost only $10 or less per hour. Here are some examples:
Airfare: The average flight from New York to Seoul is around $500-600 round trip on American Airlines or Delta.
Trains: From Incheon International Airport to Yeouido Station (in Seoul), the train costs about 7,000 won ($5 USD). You can also take the subway for about 1,200 won ($1 USD) if you're traveling within Seoul itself.
Buses: A bus from Jeonju Bus Terminal to Gwangju Bus Terminal costs about 860 won ($0.74 USD). If you're traveling through Daegu, Daejeon and other cities by bus during your time there, don't forget that most buses have free WiFi!
Entertainment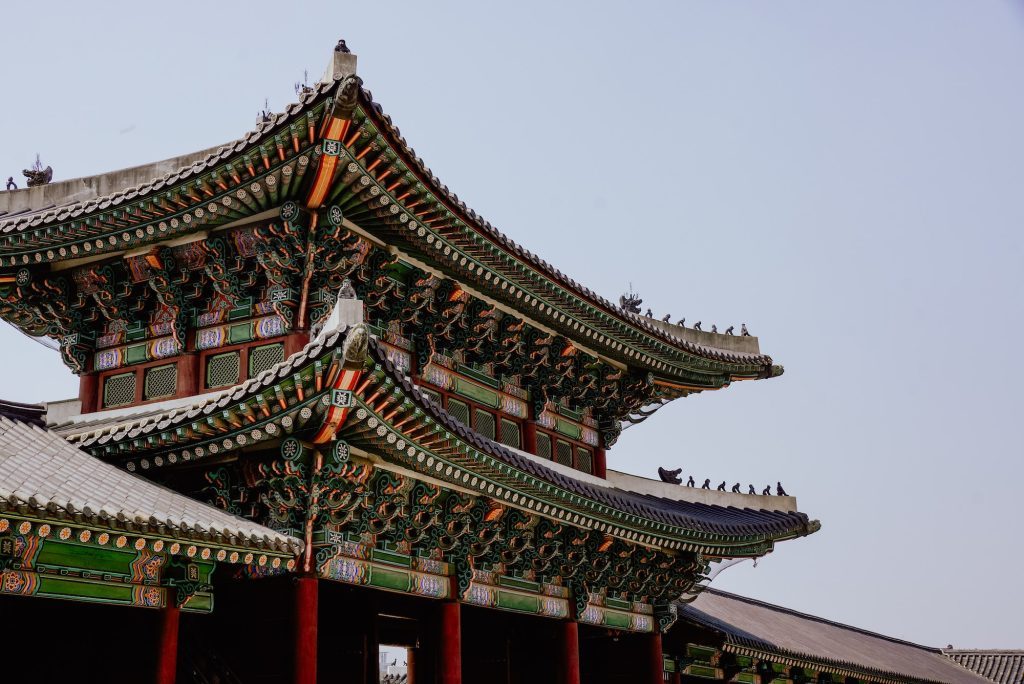 As the capital of South Korea, Seoul is known for its bustling streets and energetic atmosphere. It's also home to world-class museums and palaces that showcase their rich culture. If you're planning on visiting Seoul, here are some activities you can do with your family:
Activities
While you're in South Korea, you should try to do as many activities as possible—it's one of the best ways to experience the country. You can go hiking through the beautiful mountains or visit national parks like Seoraksan National Park or Jirisan National Park. For something even more different, head over to Everland Amusement Park for a dose of thrill rides, roller coasters, and other fun activities! For an afternoon at the beach with friends or family members who love animals (or just want some time away from city life), go see marine mammals at Busan Aquarium and Marine Science Center. Another option would be visiting Gyeongbokgung Palace or Namsan Tower for stunning views of Seoul's skyline across its neighboring Han River.
With a little consideration, you can travel to South Korea for a very reasonable price.
With a little consideration, you can travel to South Korea for a very reasonable price.
If you are traveling in a group, you can split the cost of accommodation and other activities.
If traveling solo, consider staying in hostels: they are cheaper than hotels.
Conclusion
Whether you're looking for an active vacation or just want to kick back and relax, South Korea has something for everyone. The country's rich culture and history makes it a great place to explore, and its natural beauty will leave you speechless. There are many things to do in South Korea that don't cost much at all! You can even make your own food or go on hikes without spending any money at all! If you're planning on going soon then check out our article about how much it costs to travel to Korea (how much to travel to korea) so that everything goes smoothly when planning your trip.