The beach is the perfect place for a holiday. You can relax and enjoy yourself, or you can also explore new places and activities. Regardless of whether you're planning to spend time at the beach with your family or friends, it's important that you have all the necessary items for an enjoyable trip. We have put together this list of must-have items so that you can travel light and not miss out on anything:
Bikini
Tips for choosing the right bikini:
Look for a bikini that is comfortable, flattering and suits your body type.
Choose a top that will complement your shape.
Go with what makes you feel good!
Sunscreen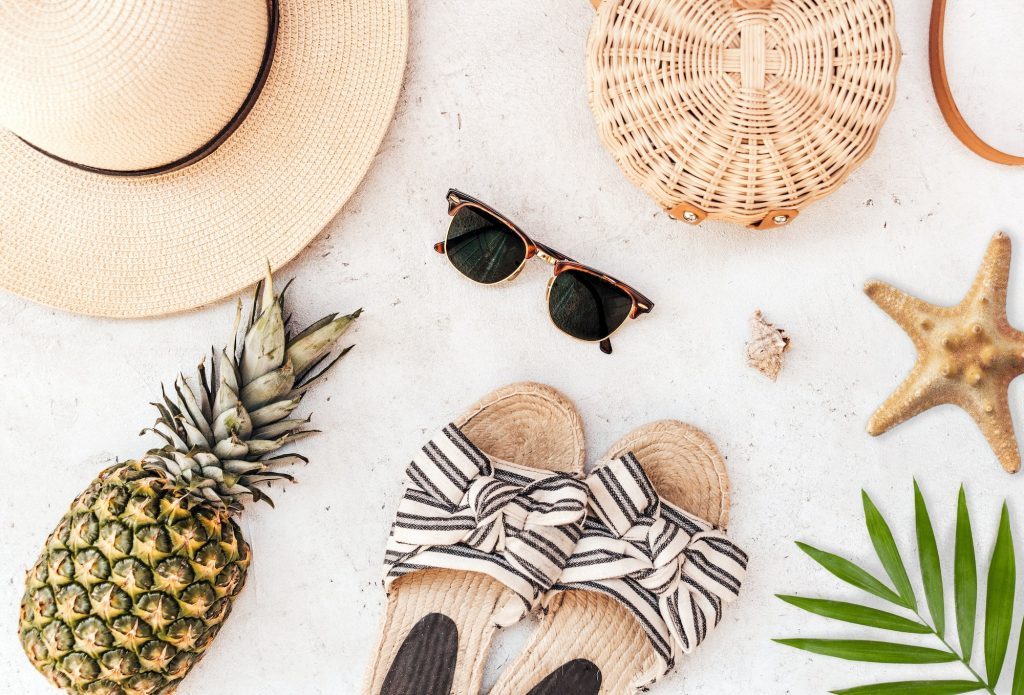 Sunscreen is one of the most important things to pack when you are going on a beach holiday. Make sure that you have at least SPF 30 sunscreen, and apply it at least 30 minutes before going outside. Also, reapply your sunscreen every 2 hours because UV rays can still damage your skin even if you aren't in direct sunlight.
Use broad spectrum protection to protect your skin from both UVA and UVB rays. This will help prevent sunburns as well as reduce long-term effects like photoaging and wrinkles that come with overexposure to the sun's harmful rays. When applying sunscreen, remember to use enough so that there isn't any white residue on your skin after application (at least 1 oz/30mL per adult). In addition, be sure not to forget areas such as ears since they're also very sensitive- travel essentials for women.
Sunglasses
When you're packing for your beach holiday, it's a good idea to bring a good pair of sunglasses. It's important that the glasses you bring are comfortable, durable and protect against UV rays. The best types of sunglasses will also be stylish and provide good coverage for your eyes. In terms of price, there are many options in between 'cheap' and 'expensive'. The key is to find something that works well for you personally, without breaking the bank – so if you don't mind spending more then go ahead!
Sarong/Beach Cover Up
For the beach, you need something to keep you covered up. These can be anything from a sarong to a beach towel but as for me, I prefer my sarongs because they are lightweight and easy to carry in your handbag. Also, they come in handy as a beach blanket when you want to lay down on the sand while reading your book or taking pictures of your friends posing by the sea.
Hat/Cap
Hat/Cap: If you have long hair and don't want it to be in your face all day, a hat is a must. A floppy straw hat will keep the sun out of your eyes and make sure that you don't get too burnt. To protect your head from the sun, you might want to bring a baseball cap or floppy hat as well.
Sunscreen: Bring at least two tubes of sunscreen for each person going on holiday with you! Make sure that the SPF is high enough so that it protects against both UVA (ultraviolet) and UVB (ultraviolet B) rays
Thin Scarf
Scarves are multifunctional and can be used as a headscarf, sarong, towel, blanket, picnic mat or cover up. You can use it with your swimsuit to create a different look. If you want to impress your friends at the beach with your styling skills then wear some of these top designs on the scarf and enjoy yourself.
Waterproof Wristlet Pouch for valuables.
A waterproof pouch is ideal for keeping your valuables safe in the beach. You can find these pouches at most stores, and they are not very expensive. They are generally small enough to fit in your handbag or backpack, so you can bring them with you wherever you go without taking up too much space.
If you do not want a large bag that takes up a lot of room in your backpack, then this may be the perfect option for you!- travel essentials for women.
Beach Towel (Quick Dry)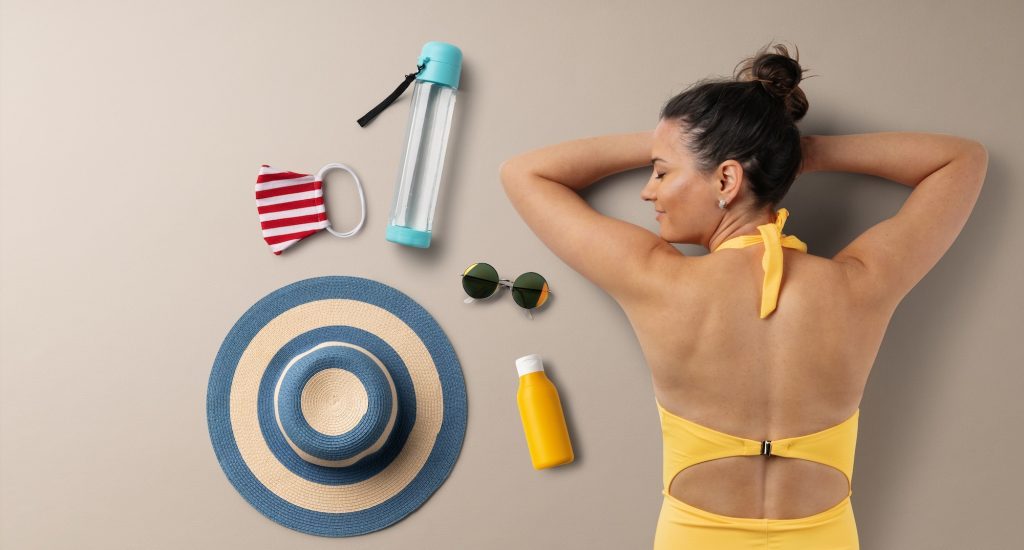 Light
Compact
Quick drying (a must)
Easy to carry and store, that is, if you want to spend your time at the beach not stressing about how to pack it all. And, if you're traveling with children, they need a towel that is easy for them to use as well. So make sure it's kid-friendly!
This may sound like a lot of requirements—and it is—but there are some great options out there that meet all of these criteria:
Beach Bag (Quick Dry)
Quick dry beach bag: It is important to take a waterproof and lightweight beach bag with you. This will make it easy for you to carry all your items such as sunscreen, towel etc. The best part about this type of beach bag is that they are large enough to hold everything that you need during the day at the beach but not too big so that you have trouble carrying them around.
Floppy Straw Hat or Baseball Cap
Keeps the sun off your face
Protects your skin from the sun
Keeps your hair from getting messy
Keeps your head cool (if you're wearing a floppy straw hat) or warm (if you're wearing a baseball cap)
Keeps sand out of your hair, which can be quite annoying when it gets everywhere.
Entertainment (Good Book, Kindle, iPad, earphones)
Entertainment (Good Book, Kindle, iPad, earphones)
That's right! You should never leave home without a good book to read. If you're not into reading books or newspapers then you can always bring your kindle or ipad to watch movies. Also don't forget those earphones so that others don't have to listen to your music while they are trying to sleep!
Must have things for a beach holiday.
A beach holiday is a must for everyone. It is a great way to relax, meet new people and spend quality time with family. You can also get some exercise by walking on the beach or swimming in the water- travel essentials for women.
We hope this guide has given you some inspiration for what to pack in your beach holiday. We tried to cover all the essentials, but remember that there are no rules! And don't forget to bring plenty of sunscreen with UVA and UVB protection, because we don't want anyone getting burned while they're having fun at the beach.